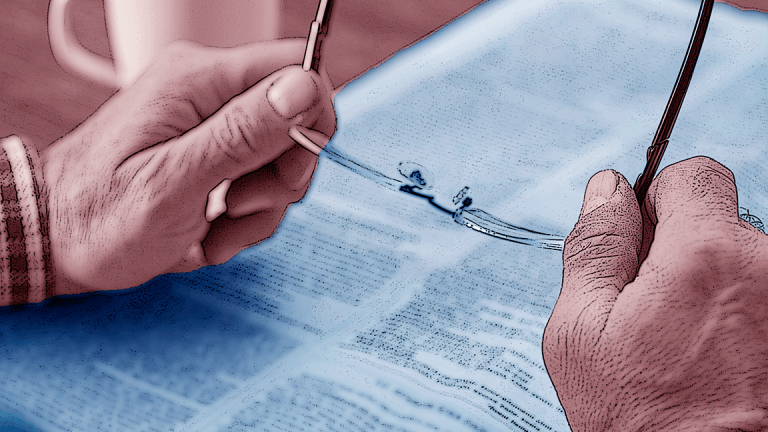 Briefing: Latest Retirement News (Jan. 16 2020)
Here's the latest from the world of retirement-related news: Fraud risks, simplifying retirement withdrawals, annuities, and retirement-income expectations.
Here's the latest from the world of retirement-related news: Fraud risks, simplifying retirement withdrawals, annuities, and retirement-income expectations.
Life insurance, retirement accounts increasingly targets for fraud: Fraudsters have increasingly turned their attention to life insurance and retirement accounts, according to the LIMRA Secure Retirement Institute. LIMRA research shows companies anticipate fraud incidences in these areas will increase significantly in the years ahead.
SmartBrief/InsuranceNewsNet Magazine
Why you should consider keeping your mortgage in retirement: Paying off a mortgage before entering retirement isn't always necessary, particularly when interest rates are low. Here is a look at five situations in which keeping a mortgage makes sense.
SmartBrief/U.S. News and World Report
More retirement legislation sought after SECURE Act: Lawmakers say they are ready to take up more legislation to ensure retirement security, after passage of the Setting Every Community Up for Retirement Enhancement Act. Rep. Richard Neal, D-Mass., and Sen. Rob Portman, R-Ohio, have said they back further retirement legislation.
SmartBrief/Pensions & Investments
How to stave off boomer retirements: Manufacturers can persuade boomers to delay retirement by creating a comfortable work environment, having them teach younger workers, treating them with respect and collecting their institutional knowledge, writes Dale Buss. When boomers do retire, they should be welcomed back as visitors, part-timers or consultants.
SmartBrief/Chief Executive online
How small-business owners can prepare for retirement: It's important to plan for the future without sacrificing the growth of your company, so Rashan Dixon, co-founder of Techincon, explains how to prepare for retirement. It's important to diversify your portfolio, map an exit strategy, and set up a 401(k) or other type of account, he writes.
SmartBrief/Entrepreneur online
Financial businesses look to simplify retirement withdrawals: Withdrawing money in retirement can be a complicated process that involves questions about inflation expectations and tax efficiency. Financial businesses such as Fidelity Investments and Charles Schwab are rolling out features designed to ease the process.
SmartBrief/CNBC
Retirement rollover issues to keep in mind: To avoid unwanted financial consequences, people moving funds from one retirement account to another should be aware of a number of issues. Here is a look at factors to consider when performing direct and indirect rollovers.
SmartBrief/Financial Planning online
How to tell whether you'll run out of money in retirement: Four signs indicate a person might run out of money in retirement: They include withdrawing too much each year and accumulating debt.
SmartBrief/Business Insider
SEC exams to give priority to protecting retirement savers: Focusing on issues important to retirement savers will be among the highest priorities of examinations conducted this year by the Securities and Exchange Commission's Office of Compliance Inspections and Examinations, the office said. Registered investment advisers will be assessed to determine if they are acting in their clients' best interests and whether they "eliminate or at least expose through full and fair disclosure all conflicts of interest."
SmartBrief/Pensions and Investments
Adviser: Annuities are good long-term pick for retirement portfolio: In today's low-interest environment, annuities are good products to fill the long-term portion of a retirement portfolio, according to Ephie Coumanakos, co-founder and managing partner of Concord Financial Group. "It is hard to take one's nest egg and make it last for a long retirement, which is why fixed-indexed annuities with income riders are becoming more popular," Coumanakos says.
SmartBrief/Financial Advisor online
How retirement savings compare across age groups: Here is a breakdown of average 401(k) balances by age group based on data from Fidelity Investments. Tips for building up retirement savings include forming a budget and having a detailed plan.
SmartBrief/Investor's Business Daily
Study suggests retirement-income expectations may be too high: Data from the Schroders Global Investor Study 2019 showed 83% of people think they can take out 5% or more from their retirement accounts each year and not run out of money. A common rule of thumb suggests 4%, but experts think that number can vary, and Sri Reddy of Principal's Retirement and Income Solutions says the best thing to do is to provide people with a projection of monthly income in retirement.
SmartBrief/PlanSponsor