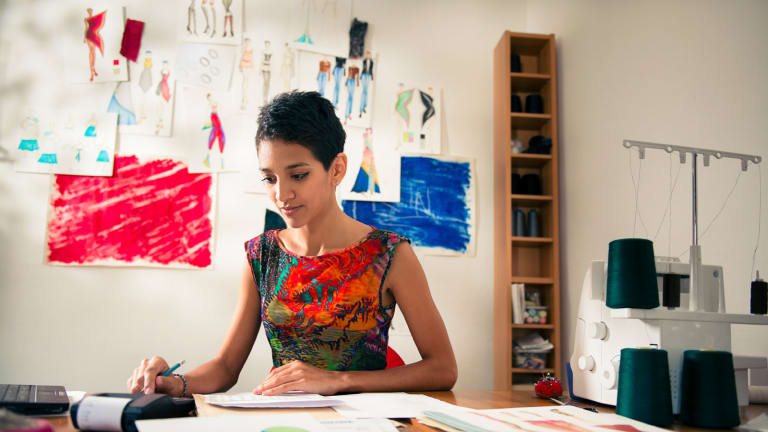 Briefing: Latest Retirement News (Aug. 1 2019)
Here's the latest from the world of retirement-related news: Retirement savings for the self-employed, student loan debt, and healthcare benefits.
Here's the latest from the world of retirement-related news: Retirement savings for the self-employed, student loan debt, and healthcare benefits.
Study: Self-employed workers fall short on retirement savings: A study from the Transamerica Center for Retirement Studies finds that 15% of self-employed Americans do not save for retirement and that 30% of respondents save sporadically. Almost 70% of respondents plan to work past age 65, and 28% of respondents expect to never retire.
SmartBrief/ThinkAdvisor
Smart retirement planning to cut your tax bill: Smart retirement planning can help small-business owners reduce their taxable income, writes Larry Light. Using a combination of defined-benefit plans and defined-contribution plans can help you move into a lower tax bracket, he notes.
SmartBrief/Forbes
Labor Dept. addresses annuities in rule on association retirement plans: The Labor Department's final rule on multiemployer retirement plans managed by associations includes a footnote that addresses annuities and longevity risk. Officials say the possibility of longevity risk does not warrant a nondiscrimination provision in the regulation.
SmartBrief/ThinkAdvisor
Study: Student loan debt is hampering retirement savings: Eighty-four percent of American adults carrying student loan debt said it affects how much they can save for retirement, according to a study by TIAA. More than a quarter of respondents who are saving nothing for retirement cited student loan debt as the reason.
SmartBrief/ThinkAdvisor
Avoid these missteps when planning for retirement: Here is a look at 11 mistakes people make as they prepare for retirement. These include assuming they will be able to work longer and claiming Social Security earlier than necessary.
SmartBrief/NJ Advance Media
Adding, dropping stocks in retirement portfolio is individual decision: Three ways to manage your retirement portfolio are to progressively cut stocks and get more conservative, progressively add them and get more aggressive, or remain static, writes Morningstar's Christine Benz. The right path depends on a number of factors, including goals and risk tolerance, Benz writes.
SmartBrief/Morningstar
Entrepreneurs should rethink retirement planning in light of Sec. 199A: Advisers should help business owners determine which types of retirement accounts make the most sense in light of the new Sec. 199A. This article provides a real-world example in which contributing to a Roth 401(k) rather than a SEP IRA yielded superior results under the new rules.
SmartBrief/Financial Advisor Online
What modern retirement planning looks like: Modern retirement planning is affected by trends including increased longevity, a long-lasting bull market and age discrimination in the workforce. Meanwhile, financial tools such as Social Security are showing vulnerability.
SmartBrief/Knowledge@Wharton
Fix knowledge gaps to maximize retirement savings: Only a minority of boomers say they know a great deal about Social Security or Medicare, research from the Transamerica Center for Retirement Studies has found. Here is a look at some key information about these programs, along with a way to contribute more money to retirement accounts.
SmartBrief/CNBC
Workers prioritize healthcare benefits over retirement: About 40% of workers choose a job or remain on a job because of the health care benefits, according to a survey from Lively. Retirement planning is less of a priority and many say they don't understand their 401(k) plans.
SmartBrief/BenefitsPRO
Rule designed to support retirement plans at small businesses: A new rule from the Labor Department is designed to help small businesses band together to offer retirement plans to their staff. The rule is scheduled to take effect at the end of September.
SmartBrief/PlanSponsor Online