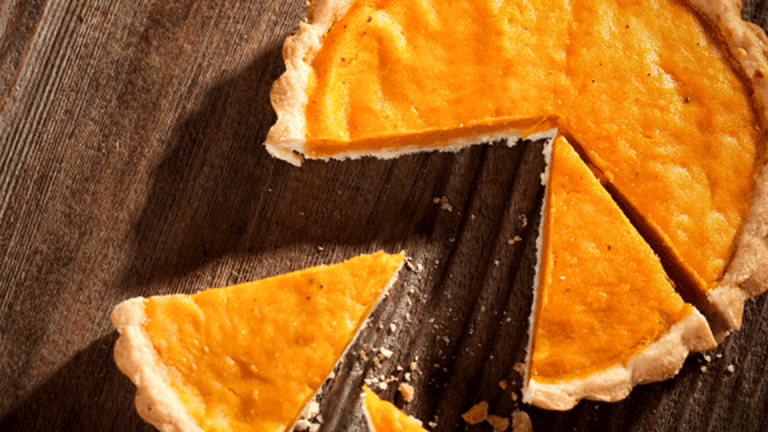 5 Ways to Increase Your Charitable Impact in Retirement
When managed properly, a post-retirement philanthropy plan can increase the positive impact of your charitable giving.
Editor's note: As we celebrate with family and friends this feast of giving thanks, we'd like to note it is also the beginning of the season of giving. In this column, adviser Rebecca Moffett looks at how charitable giving can have an even bigger impact in retirement. And we at Retirement Daily wish you a very happy Thanksgiving.
By Rebecca Moffett
When most people think about retirement, they're naturally focused on what they'll need to support their lifestyles and their families once they stop working. Charitable giving often gets overlooked in the planning phase. But just because you've stopped working doesn't mean you need to slow your support for the causes that are important to you and your family.
Sustaining your philanthropic impact in your post-retirement years requires a strategy for how to make a meaningful contribution without a steady working income. With the right approach, philanthropy can be a powerful tool to maximize tax planning and realize your giving goals. When properly executed, a post-retirement philanthropy plan can increase the positive impact of your charitable giving without increasing your contributions.
More and more investors are turning to donor-advised funds (DAFs) to integrate their philanthropic priorities into retirement planning and tax optimization efforts. At its most basic, a DAF is a giving tool which allows investors to make a charitable contribution to the fund and receive an immediate tax deduction. The assets are invested for tax-free growth and the donor can advise and recommend grants to qualified charities.
Given the rise in popularity around DAFs, here's a closer look at five ways to maximize impact and achieve your charitable goals in your golden years.
Extend Your Giving Period
People tend to categorize their charitable efforts into three buckets: time, talent, and treasure. After retirement and in the absence of a steady income, many will choose to ramp up their time and talent contributions. They'll volunteer once a week, offer pro bono services or join a nonprofit's board. A DAF allows individuals to maintain the "treasure" aspect of their philanthropy in retirement while focusing on time- and talent-based giving.
DAFs are structured to support your charitable goals continuously over the long term. With a DAF, you can make contributions to the fund while you're working and recommend grants to charities as part of your existing philanthropic strategy. The contributions that remain in the fund are invested and have the opportunity to grow -- all for charitable purposes. That means that even after you stop or slow your contributions to the fund, the assets within the fund will continue to grow in accordance with the market and can be donated at a later time.
Here's an example: Let's say an individual plans to retire in 10 years. She can donate $25,000 a year to charity while she continues working but does not plan to actively contribute after retirement. In the decade leading up to her retirement, she would be able to donate a total of $250,000. Now imagine she put that $25,000 a year into a DAF. While she is working and contributing to the fund, she could set an aggressive portfolio allocation to maximize growth and grant a portion of the fund balance each year -- say 7.5%.
Over the first 10 years, assuming a return of 8.36%, she would achieve an average annual grant of $10,123.27 while also having more than $230,000 remaining in her account. Over the next 10 years, she would relocate to a more conservative asset distribution and focus on drawing down the account. Assuming a 5.52% return, her average annual grant during her first 10 years of retirement would be $28,751.73. Over the 20-year period, her total grant-making potential would be $388,750. That's a significant increase over the $250,000 donated straight to retirement. What's more, her impact would be over twice as many years, including a decade of retirement.
Establish a Legacy
Many investors are using the long-term benefits of DAFs to look even further -- beyond the early years of retirement and toward generations to come. DAFs offer flexibility in how remaining assets are distributed after a donor's death with an endowed grant plan. Donors can establish recurring grants that extend the fund's growth potential and sustain a donor's charitable strategy. In some cases, these grants can be structured to last in perpetuity. This flexibility creates a powerful opportunity to extend your philanthropic vision to your family and future generations.
It also creates an opportunity for family conversations around the goals of philanthropic efforts and how future generations can honor a family leader's wishes. One way to bring those goals to life is bringing family members along to volunteer or to on-site visits to see the impact of your granting and experience your philanthropic commitment.
These discussions and experiences bring families closer together. Families that are aligned on philanthropic goals operate with a shared set of values that can elevate the long-term impact of charitable giving.
Minimize Fees and Tax Impact
When donors support a charity, they pay close attention to how much of their donation goes to achieving the organization's mission versus other administrative costs. That same focus should be applied to philanthropic investment vehicles. The most simple and direct way to maximize the impact of your giving is to ensure more of it goes to the charity rather than investment managers.
Different investment vehicles and structures come with different costs and opportunities for growth. These considerations have a direct connection to charitable impact. DAFs offer the potential to use a low-cost, transparent tool harnessing stable, high-performing investment opportunities. But investors need to do their due diligence to ensure the fund is through a good partner and structured around strong investment principles.
DAFs also help separate the contribution from the overall charitable strategy. Too often, investors will use charitable giving to achieve a specific tax benefit or financial goal, but are faced with the challenge of determining how to make the greatest impact immediately. That's especially true during financial transitions like retirement. It's a backward approach to financial and philanthropic planning. With a DAF, the tax optimization can be achieved without being forced to make hasty philanthropic decisions. Families can place the assets in a DAF, achieve the tax benefits, and then be purposeful about where they ultimately want that money to go.
When undergoing this retirement and philanthropic planning, it's important to note that the minimum required distribution from individual retirement accounts cannot be gifted to DAFs tax-free. This will impact tax-planning strategies for retired investors, but in most cases the effect is offset by other tax benefits that come with DAFs. It's best to speak with your adviser on your specific situation.
Give When and Where It's Needed Most
There's a reason so many nonprofits ask for recurring contributions. Charitable organizations rely on predictable, sustained giving.
DAFs create an opportunity for this kind of regular granting over the course of years, with the flexibility to shift giving as needed. In the example above, the donor may choose to make a one-time grant to natural disaster recovery efforts or grant a larger portion of the fund each year to react to a particular social issue.
DAFs are also a useful tool for maintaining giving during market corrections. Research from the University of Pennsylvania found that DAFs are relatively recession-proof. In fact, payouts from the accounts actually increase during recessions. In down markets, when other donors are dialing back their contributions, a DAF creates a framework for sustained giving that can be part of a larger financial strategy.
Rethink the Assets You Have to Give
Another benefit of DAFs in a broader philanthropic strategy is their ability to simplify the act of gifting complex assets. As individuals approach retirement, they typically take a comprehensive look at the assets they own and with an eye toward necessary adjustments. Many nonprofits are not equipped to receive complex assets like property, privately held business assets, and other alternative gifts.
In most cases, donors have limited options in donating these assets or are forced to consider larger tax implications. These complex assets can be contributed to a DAF, however, and can then be distributed among multiple charities of any size. That process begins with recognizing which complex assets could be used in a philanthropic vision and working with an adviser to incorporate those assets into a much larger financial plan.
For example, say an individual approaching retirement has non-publicly traded stock. He works with an adviser to transfer the asset to a DAF and liquidate it. In doing so, he pays no capital gains tax and receives a tax deduction for the fair market value of the asset. He's then able to make grant recommendations from the DAF over time and across several causes. The assets can be granted to charities of all sizes, including those that wouldn't have been able to receive the initial equities.
It's Never Too Early to Start Planning
We all know it's never too early to start planning for retirement. The same holds true for philanthropic planning. The earlier you start having conversations with your spouse, family, and financial team, the earlier you can start building a strategy that maximizes the impact of your philanthropic giving. Look at your options in terms of the kinds of assets you have to give and how a DAF could be used to achieve tax savings and greater philanthropic impact.
Don't be afraid to think big in these conversations. Your retirement represents a major financial transition. Explore all the ways philanthropy could be incorporated into your new financial outlook. Think about what message you're sending to your children and the causes you support with your charitable strategy. Consider what you want your legacy to be. Then, work with the right advisers to build a strategy using DAFs and other tools to build that legacy for your retirement and beyond.
About the author: Rebecca Moffett is the chief strategic planning officer at Vanguard Charitable, a leading U.S. nonprofit organization that seeks to increase charitable giving through its donor-advised fund. She is responsible for driving key growth, research, and strategy initiatives that help Vanguard Charitable achieve its mission of advancing philanthropy and its impact over time.