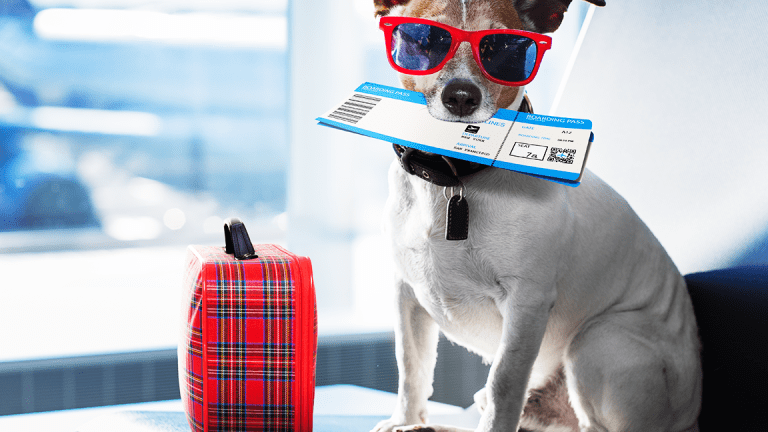 What You Need to Know About Traveling and Medicare
Getting ready to travel? You might need to review Medicare coverage outside the U.S. for yourself or someone you care about.
If you're a Medicare beneficiary and you're planning to travel abroad in the coming year, be sure to review Medicare coverage outside the U.S. before you go.
(Here's a good video: Medicare & You, Traveling Abroad.)
According to a recent message from Medicare:
If you have Medicare Part A (Hospital Insurance) and Part B (Medical Insurance), your healthcare services and supplies are covered when you're in the U.S. However, in general, Medicare won't pay for healthcare services or supplies if you travel outside the U.S. (except in these rare cases).
That doesn't mean you have to travel abroad without coverage, according to Medicare. Here are three ways Medicare says you can get health coverage outside the U.S.:
If you have a Medigap policy, check your policy to see if it includes coverage when traveling outside the U.S.
If you have another Medicare health plan (instead of Original Medicare), check with your plan to see if they offer coverage outside the U.S.
Purchase a travel insurance policy that includes health coverage.
Advice From Those Who Know
Carolyn McClanahan, the director of financial planning at Life Planning Partners Inc. agrees that everyone traveling overseas buy travel medical insurance specific for that trip. "Normal insurance, including Medicare, isn't going to pay for medical evacuation, and that can very expensive," she says.
You can compare plans at Insuremytrip.com, according to McClanahan. In the past, her firm has used GeoBlue and IMG.
"The more remote the location and the worse their medical system, the more you will want to consider a higher benefit and a separate evacuation policy," she says. "The actual medical policies are cheap and provide some evacuation benefits. If you are in a country with a good medical system, they should be fine. If you are in a country with a poor system, you may want to buy a separate evacuation policy."
Katy Votava, president of Goodcare and author of Making the Most of Medicare: A Guide for Baby Boomers shares that point of view. "Neither Medigap nor Medicare Advantage pay for medical evacuation, which can run to more than $100,000," she says. "A word to the wise is to purchase medical evacuation insurance, particularly for folks traveling to exotic locations or those with complex medical conditions. Travel insurance companies offer that type of coverage."
Votava also suggests checking whether your Medigap plan includes coverage when traveling outside the U.S. "Medicare Advantage rarely covers health emergencies outside of the U.S.,  she says. "Given that some Medigap plans cover foreign health emergencies, they might be more suitable to a person's lifestyle."
Jae Oh, the managing principal of GH2 Benefits, author of Maximize Your Medicare: Understanding Medicare, Protecting Your Health, and Minimizing Costs, and chairman of the Great Humanity Healthcare Foundation notes that certain Medigap plans have a deductible, and 20% coinsurance coverage, for coverage abroad, subject to a maximum lifetime benefit amount of $50,000. "The caveat here is that this coverage is not for those that reside abroad," he says.
Oh also says that some Medicare Advantage plans, unlike "enhanced add-ons" to Medicare Advantage plans that are available at extra cost, do have benefits for those that travel aboard. "The number of plans that offer this extra feature, not included in original Medicare, has notably increased over the past three years, he says.
Votava also suggests:
Pack an adequate supply of prescription medications including a cushion in case of travel delays.
Keep an updated copy of current health concerns, medications, allergies and healthcare provider phone numbers with you. Leave a copy with your emergency contact.
An online personal health record can be useful.
Read more on the topic from Medicare about traveling both inside the U.S. and abroad.
Got questions about money, retirement and/or investments? Email Robert.Powell@TheStreet.com.