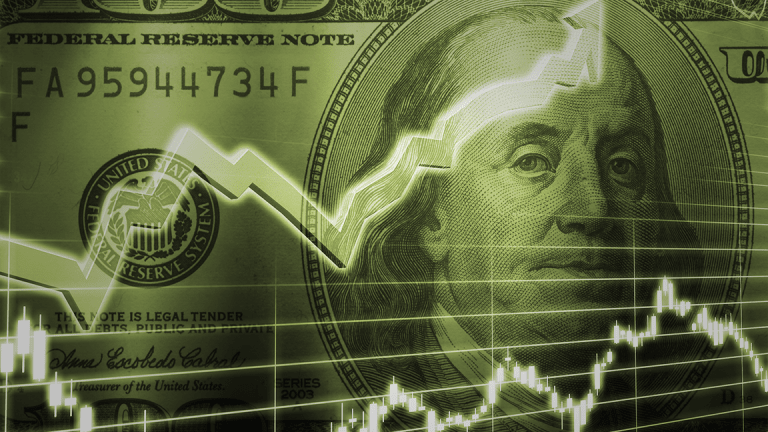 The Challenge of Creating Retirement Income in a Low-Rate Environment
Financial adviser Jeanne Fisher describes how she and her colleagues create retirement income plans in a low-interest-rate environment and this historically long bull market.
By Jeanne Fisher
Unfortunately, my entire career as a Certified Financial Planner has been during an era of historically low interest rates. I envy the planners before me that could place a client's funds in a money market account and generate 5% to 6% interest with virtually no risk.
Alas, the cards have been dealt and I and my colleagues at ARGI Investment Services have spent the past decade fine-tuning how we create retirement income in a low-interest-rate environment and historically long bull market. Our approach should work when (not if) the bear market arrives and when interest rates return to their long-term norms.
The basis for our recommendations will always start with the comprehensive personal financial plan. Our certified financial planners make every effort to use the board's financial planning process, eMoney software, and Monte Carlo analysis to answer two questions:
What do we believe the client will need in annual withdrawals to sustain their lifestyle?
If they make these withdrawals from the portfolio, based on its current structure, will their nest egg last to a reasonable mortality date?
At ARGI, it is not our goal to tell you what you can withdraw from your accounts annually. (I'm looking at you, "4% rule"). We seek first what our clients want from retirement, and then strive to make it happen.
After the initial planning phase we can typically segment clients into two groups. The first group's financial future has a solid foundation, high-probability of success, and substantial projected balance well into their 90s. The second group may still have a positive outlook; however the buffer isn't nearly as large. For these clients, a major medical event, unfortunate sequence of returns, or higher-than-expected expenses could have a significant impact on their financial independence down the road.
Our investment strategy, and how we will create retirement income will vary for these two groups.
For those we believe to have a financially sound future, we will begin with the bucket approach. Many financial planners are familiar with this strategy. The idea is to pool assets into specific term buckets and implement investment strategies that match the time horizon of that bucket. The short-term bucket (cash) and the long-term bucket (diversified, efficient portfolio) are fairly easy to implement. Where the rubber meets the road is in the middle bucket.
The question remains the same. In this low-interest-rate environment, how do we create a portfolio, with minimal risk and at least some return? After the brutal 2008-2009 market, clients were looking for an alternative that would reduce exposure to the equity markets, but hold its own if we had another historic correction. ARGI's BlackSwan Methodology was born. The name itself refers to the strategy's goal of minimizing downside risk in an unpredictable and unforeseen market.
The foundation of the strategy is heavily reliant on the "flight to safety." Flight to safety is when investors flock to what are regarded as the safest investments, Treasuries. Treasuries have virtually no default risk and serve as a safe haven in times of increased uncertainty. Unfortunately, a portfolio of Treasuries is just plain boring, and, more importantly, earns very little in interest. To ice the cake, and increase upside potential, we layer on call options on the S&P 500. We can adjust and tweak the level of risk by changing the proportion of Treasuries to options.
We believe our BlackSwan strategy is an excellent middle bucket strategy. It provides the down-side protection clients are looking for with potential for additional return.
For example: this couple needs $100,000 per year from their retirement. We would fund the short-term bucket with 12 to 18 months of needed cash. The middle bucket, invested in our BlackSwan Strategy would hold three to five years of withdrawals. The remainder of the client's assets would be invested in a long-term efficient portfolio comprised of low-cost exchange traded funds.
Another option for the middle bucket would be a laddered strategy comprising of a variety of fixed-maturity ETFs. The beauty of this strategy is that the funds (if held to maturity) immediately sunset into cash at the end of every year, creating steady reliable income for next year's expenses. Fixed-maturity ETFs have the added benefit of eliminating interest rate risk if held to maturity.
Our strategy differs slightly for those clients who do not have as solid of a financial picture.
If there isn't a projected surplus, we will take a more conservative approach to creating retirement income. In this instance, we look for a solution that will provide some form of guaranteed income first. This is typically funded via an equity indexed annuity with a guaranteed income rider. This vehicle can provide principal protection, like a CD or money market fund. It also allows for additional growth by crediting the account with returns based on an underlying index. The client will pay a small premium to add the guaranteed income rider to the contract. For certain situations, particularly the concern that a client will outlive their assets, the additional cost is worth the benefit.
In this situation, our example couple still need $100,000 in annual income, but the probability of their financial plan being successful is greatly reduced. This could be because the nest egg isn't large enough. Or perhaps the client has a lower risk tolerance and isn't comfortable with a more aggressive investment strategy. Our goal would be to use a portion of the portfolio to fund an equity indexed annuity that would guarantee annual withdrawals for some, if not all, of that income need. Excess funds are then invested in a long-term, diversified portfolio for potentially maximum growth.
The key is to establish what annual income the client needs and if their assets can fund that annual need. The answer to those two questions will determine if we implement a time-segmented approach (i.e. the bucket approach) or a guaranteed income floor approach.
The situations referenced above are merely examples. Every client has a unique situation, individual risk tolerance and needs. You should consult with a certified financial planner if you are currently evaluating retirement income strategies. The accumulation phase is relatively easy. The withdrawal phase, order of liquidation, and behavioral components can have a significant impact on your family's long-term financial independence.
About the author: Jeanne J. Fisher, CFP®, CPFA, MBA, is a senior financial adviser and retirement plan specialist with ARGI Investment Services, where she serves as a wealth management consultant for individuals and businesses. She is a Certified Financial Planner™ and a Certified Plan Fiduciary Advisor. Fisher was named an Ambassador to the Certified Financial Planning Board in 2014. Respective services provided by ARGI Investment Services, LLC, a Registered Investment Advisor, ARGI CPAs & Advisors, PLLC, ARGI Business Services, LLC and Advisor Insurance Solutions. All are affiliates of ARGI Financial Group. ARGI Investment Services does not sell insurance products. We work with our affiliate to help the client purchase insurance products. Diversification cannot ensure a profit or protect against a loss.