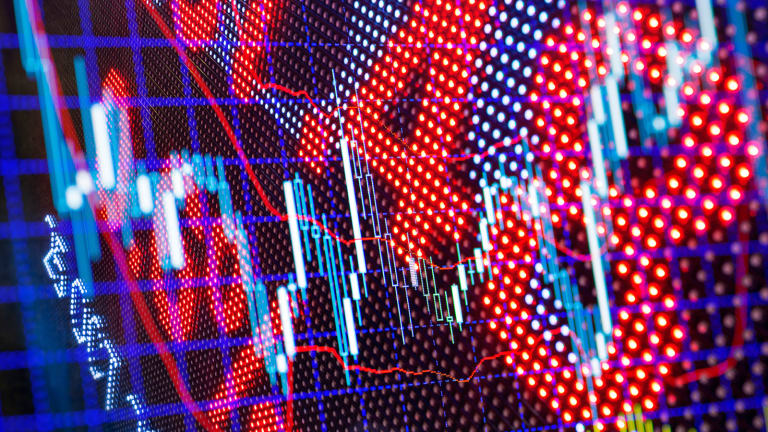 Target-date funds (TDFs), for better or worse, are now the investment of choice for those saving for retirement in a 401(k) plan.
In fact, assets in TDFs rose to $1.1 trillion in 2017, up from $158 billion a decade ago according to Morningstar's just-published 10th Annual Target-Date Fund Landscape Report. That report, among other things, noted that there was heightened demand for low-cost, passive TDFs.
"Target-date investors clearly stand to benefit from lower costs, but it is critical that those selecting target-date funds -- retirement plan sponsors or investors -- know what's behind the price tag," Jeff Holt, Morningstar's director of multi-asset and alternative strategies team and author of the report, said in a release.
The Morningstar research report evaluated nearly 60 target-date series and presented the latest developments in the competitive landscape, and highlighted noteworthy considerations for TDF investors in five areas: price, performance, parent, people, and process.
Also read 4 Things to Consider About Passive Target-Date Funds and The $1 Trillion Target-Date Fund Landscape in 5 Charts.
Meanwhile, Planadviser, a trade publication, published a report noting the following: Three of the top five target-date fund suites by market share, Fidelity, T. Rowe Price and J.P. Morgan, respectively, allow for the tactical reallocation of assets. The other two, Vanguard and Principal Global Investments, also respectively, do not.
And that got us thinking. What do investors need to know about TDFs that use tactical reallocation of assets versus those that don't? Do retirement plan experts have a preference? Here's what we learned.
What Is Tactical Allocation?
According to Vanguard, tactical asset allocation is a dynamic strategy that actively adjusts a portfolio's strategic asset allocation based on short-term market forecasts.
For more background, read: Is Buy and Hold Dead? Exploring the Costs of Tactical Reallocation.
"Transparency is a potential issue when it comes to TDFs," says Jack Towarnicky, the executive director of the Plan Sponsor Council of America (PSCA). "Many TDF investors are not aware of the actual allocation as of any specific date -- whether or not there is capability to ascertain that allocation," he says. "Where the TDF is an investment selected by the individual participant, much depends on the adequacy of the disclosures."
According to Towarnicky, the ability to make tactical allocations would be important to those responsible for investment selection -- the plan investment fiduciaries selecting the TDF and the participants in a plan that intends to qualify under the Employee Retirement Income Security Act of 1974 (ERISA) 404(c).
So, if the TDF is used as the qualified default investment alternative (QDIA), Towarnicky recommends reviewing the Labor Department's guidance:
Early Labor Department guidance describes TDFs as follows: "... A product with a mix of investments that takes into account the individual's age or retirement date (an example of such a product could be a life-cycle or targeted-retirement-date fund) ...". Towarnicky says he is not aware of any Labor Department guidance that specifically enables or precludes tactical allocations.
The Labor Department confirmed that: "... the investment fund product, model portfolio, or investment management service be "diversified so as to minimize the risk of large losses" and be designed to provide varying degrees of long-term appreciation and capital preservation through a mix of equity and fixed-income exposures. In the preamble to the QDIA regulation, the Department explains that it did not intend to include funds, products, or services with no fixed-income exposure. Although an investment option with no fixed-income component may be appropriate for certain individuals actively directing their own investments, the Department determined that a QDIA should have some fixed-income exposure. Similarly, a fund, product, or service with no equity exposure cannot qualify as a QDIA ..." So, according to Towarnicky, the QDIA rules would seem to limit tactical re-allocations to less than a 100% fixed or 100% equity position.
The Labor Department confirmed that: "... A QDIA may be:
-- Life-cycle or targeted-retirement-date fund;
-- Balanced fund; or
-- Professionally managed account. ..." In allowing for a professionally managed account, Towarnicky says the Labor Department did not seem to require that the participant be informed of every investment decision.
In the preamble to the final regulations, the Labor Department noted that:
"... The selection of a particular qualified default investment alternative (i.e. a specific product, portfolio or service) is a fiduciary act and, therefore, ERISA obligates fiduciaries to act prudently and solely in the interest of the plan's participants and beneficiaries. A fiduciary must engage in an objective, thorough, and analytical process that involves consideration of the quality of competing providers and investment products, as appropriate. ..."
"... there is little, if any, basis for requiring defaulted participants to be furnished more information than is required to be passed through to other participants..." The ability to make tactical allocations seems something that is appropriate for disclosure to participants, says Towarnicky. This is particularly true as participants approach the target date.
What do TDF investors need to know about tactical reallocation?
The glidepath or split between equities and fixed income is one of the primary determinants of a TDF strategy's returns and volatility over time, says Tracey Manzi, vice president of investment services at Cammack Retirement Group. "However, investors should be aware that some TDF managers have discretion to use tactical tilts to modify their longer-term strategic asset allocation to take advantage of perceived market opportunities."
For TDF strategies that do allow tactical flexibility, Manzi says it's important to understand not just how much leeway a given manager has via their prospectus or disclosure documents, but also how much flexibility the manager tends to use over time. "For example, while a TDF manager may have the ability to tactically adjust their strategic equity/fixed-income weighting by up to 10%, in reality they may only use less than half of their full tactical allowance.
Investors should be aware that tactical flexibility can also be employed within a TDF strategy's sub-asset allocation, says Manzi. "For example, the weightings within the equity or fixed-income allocation may change to take advantage of perceived opportunities without altering the longer-term strategic allocation," Manzi says.
Should investors learn whether their TDF uses tactical reallocation or not?
Absolutely, says Manzi. "However, an investor should not only be aware that a TDF manager has the flexibility to employ tactical tilts to their glide-path; they should also consider other factors that go into the decision," Manzi says.
For instance, an investor might want to inquire about the following:
-- Does the management team have experience with making tactical decisions?
-- Is there a stated performance goal the manager hopes to achieve through the use of their tactical decisions?
-- How has the TDFs actual asset allocation deviated from strategy's longer-term strategic asset allocation historically and how does this compare relative to the full tactical flexibility allowed?
-- Can the manager demonstrate their tactical decisions have consistently added value over time?
-- What are the pros and cons of using tactical reallocation versus not using it?
The use of tactical allocation can add significant value over time if executed successfully, says Manzi. "However, employing a tactical allocation is a form of market timing," she says. "If the tactical tilts are not executed successfully, the results may be sub-optimal."
One concern with the use of tactical allocation within a TDF strategy, says Manzi, is the level of transparency provided for the end-investor or the retirement plan participant in terms of what strategies are being utilized and the impact it has on the performance of any given fund.
One critic, Ron Surz, president of Target Date Solutions, says tactical reallocation is nothing more than marketing timing. "Unless and until plan fiduciaries take their responsibilities seriously, beneficiaries will be exposed to serious losses," says Surz. "Their first priority should be to set objectives and, yes, protecting beneficiaries should be top of the list. But buying on to a promise that someone can get beneficiaries out of the way just in time is foolhardy and irresponsible. Those near retirement should always be protected regardless of what someone's crystal ball is saying, but they're not."
Do plan experts have a preference?
The question about whether using tactical flexibility within a TDF strategy is inherently good or bad is a philosophical one, akin to the debate between choosing an active and passive fund manager, says Manzi. "This is just one of the many considerations to make when selecting a TDF manager," says Manzi.
"Since active managers have the ability to navigate market environments and position accordingly to take advantage of opportunities or minimize risks during potential market downturns, the use of tactical management of the glide path is a natural extension of the underlying strategies the manager would use to implement their asset allocation and glide-path decisions," says Manzi.
It is also not surprising that passively-managed TDF strategies, such as Vanguard, do not employ tactical management around their longer-term strategic glide path, says Manzi. The strategies they use to implement their glide path decisions do not seek to time markets or gain a performance edge over their respective benchmarks, she says.
"The underlying strategies for the passively managed strategies simply follow an index, they are not trying to select securities to produce additional returns via their respective benchmarks like active managers do," says Manzi. "While many active TDF managers employ tactical tilts around their strategic glide paths, most passively managed TDF strategies do not. This is philosophically consistent with their investment approach."
Manzi also notes that while the dispersion of returns between the different TDF families over longer periods of time has been relatively mild compared to the dispersion of returns you would typically see within any given single-asset class, the use of tactical and active management has intuitive appeal. "However, an investor needs to be mindful of the risk-reward trade-off over time," she says.
Towarnicky, meanwhile, prefers what he calls a "target-date model" concept. "That is a professionally created target date series where the monies are allocated across the core investment options offered by the plan," he says. "I prefer that model because the underlying core investment options are evaluated each quarter, this form of target date doesn't introduce 10 or more new investment options, and the structure is totally transparent to participants; they see both the percentage allocations as well as the dollar allocations across the core investment options."
It also has the potential to reduce expenses as well, Towarnicky says.
Other Aspects of TDF Strategy
Tactical flexibility is just one of the many factors that an investor needs to consider when selecting a TDF strategy, says Manzi. Other factors, such as asset class diversification, choice of active, passive or blend approach, glide path construction, fees and implementation of the strategy are also critical factors to consider.
Another adviser, meanwhile, says tactical reallocation works but works best in concert with another strategy. "Tactical in my opinion trumps strategic, but dynamic combined with tactical is the wave of the future," says Michael Kane, the founder and managing director of Plan Sponsor Consultants.
Where tactical allocation is possible, Towarnicky says the investment fiduciary (and perhaps by extension the plan participant) should request specific information and detail about the processes and constraints on fund manager discretion, and how those processes and constraints change, if at all, as the target date of the fund is approached. "I would insist on a side-by-side comparison of how the TDF would have performed, but for the tactical allocation -- starting at fund inception to the current date for each TDF in the series," he says. "I am particularly interested in knowing the impact of tactical allocations within five or 10 years of the target date."
Finally, in many TDFs and target-date models, the investment fiduciary should confirm, says Towarnicky, whether underlying funds for the TDF also have the capability to make tactical allocations.
Got questions about money, retirement and/or investments? Email Robert.Powell@TheStreet.com