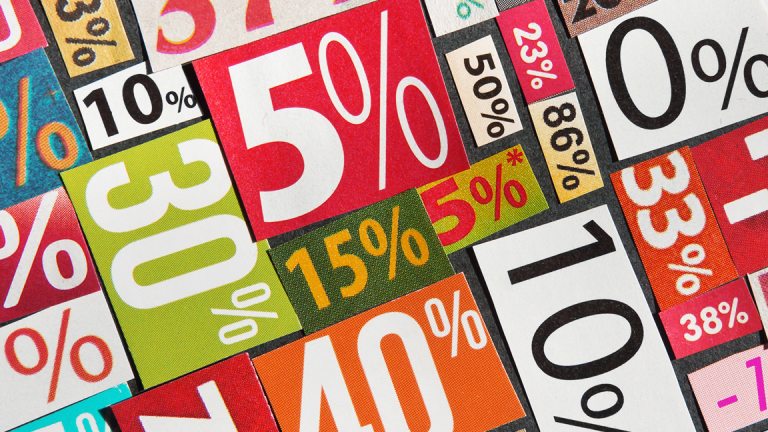 Review Your Retirement Accounts for the New Year
Retirment assets account for about a third of all financial assets in the U.S. so it's a good time to review yours.
Total US retirement assets were $28.3 trillion as of June 30, 2018, according to a recent report from the Investment Company Institute (ICI). What's more, the ICI noted that retirement assets accounted for 32% of all household financial assets in the United States at the end of June 2018.
So, if you're among those households where retirement assets account for nearly one-third all your financial assets, what might you do to make sure you end this year -- as well start the new year off -- on the right foot? Here's what experts had to say.
Review your retirement savings allocation portion of your budget
Note, for starters, that the limits on contributions that you may make to your retirement accounts in 2019 have been increased from:
$18,500 to $19,000 for contributions to your 401(k), 403(b), and TSP accounts. If you are at least age 50 by the end of the year, you are eligible to contribute an additional $6,000;
$18,500 to $19,000 for your Governmental 457(b) accounts. If you are at least age 50 by the end of the year, you are eligible to contribute an additional $6,000; and,
$5,500 to $6,000 for your IRAs. If you are at least age 50 by the end of the year, you are eligible to contribute an additional $1,000.
Denise Appleby, the CEO of Appleby Retirement Consulting and RetirementDictionary.com recommends that you perform a review of your budget to determine if you can afford to increase your contribution this year. "If you are at least age 50 and need to play catch-up with your retirement savings, the catch-up contributions can be used to help you accomplish that goal," Appleby says.
For his part, Ted Sarenski, the CEO of Blue Ocean Strategic Capital, says starting at the beginning of the year allows for the determined amount of contribution to be spread across all the pays for 2019. "But, if a participant cannot contribute the maximum allowed in a year, at least attempt to do a percentage of pay that gets them the maximum match that their employer is offering," he says. "Don't leave free money on the table."
If able, sign up to have the amount you contribute to your retirement account automatically increase or escalate at the start of each year, or with salary increases. The goal is to save at least 15% of your salary, inclusive of your employer's contribution to your 401(k) or similar plan. Read more here.
Sarenski also says person who has a side business as well as their regular employment can set up a pension plan such as a Keogh or SEP for that business and be allowed to contribute to that second plan, even if they are maximizing their 401(k) contributions at their full-time employment. Read more here.
Review your beneficiary designations
Review the beneficiary designation forms for your retirement accounts, so as to ensure that the 'right' person inherits your account balances that remain after your death, says Appleby. "You might need to make changes, if there are any life changing events that affects your beneficiary designations -- such as births, deaths, marriages and divorces," she says.
Also, don't leave things to chance. "Follow-up with your IRA custodian, to make sure they receive your updated beneficiary form, and have it properly recorded," says Appleby.
Plan for your RMDs
If you are at least age 70 ½ at any time during this or next year, Appleby says you will need to take a required minimum distribution (RMD) from your traditional IRA for this year. "RMDs are usually required to be withdrawn by Dec. 31 of the year to which they apply," she says. 'But an exception applies to the year that you reach age 70½."
The exception, she says, allows to take your RMD for your 70½ year as late as April 1 of the following year.
Note too that if you withdraw less than your RMD that is due by the deadline you will owe the IRS a 50% penalty on the shortfall, says Appleby.
And, if you need help with calculating your RMD, Appleby recommends contacting your IRA custodian. "You can also make advance arrangements with your IRA custodian to process your RMD later in the year," she says. "This way, even if you forget, it would still be automatically processed by the deadline."
For his part, Sarenski says the age from retirement to the age of 70½, when RMDs begin, is a perfect time to do income tax planning over multiple years. "I have seen individuals pay little personal income tax for a number of years in their 60s and then be pushed into much higher tax brackets once the RMD begins," he says.
Sarenski's advice: Look to do Roth conversions from retirement age to age 70½ in amounts each year that use up the lower income tax brackets of 12% and possibly the 22%. That way, he says, "when the RMDs begin they will be a lower amount since you have distributed assets over a number of years already and possibly make your personal income tax rates smooth from the time you retire to well past age 70½."
Sarenski also says the moving of monies from the pre-tax 401(k) or IRA to the never-taxed Roth IRA also is great estate planning in that your ultimate heirs will receive more tax-free money instead of taxable money. Note: You can do a Roth conversion for 2018 as long as it is processed before Dec. 31, 2018.
One other note about RMDs. A retiree who has IRA accounts and a 401(k) account has to account for these two types of accounts separately when paying out their RMD after age 70½, says Sarenski. "The person is allowed to aggregate the value of all of their own IRA accounts and take the total RMD from all, some or one of the IRA accounts," he says. "The 401(k) account is not allowed to be in this grouping and must process its own RMD, separate from the IRA RMD to the account owner."
Consider a qualified charitable distribution or QCD
Most retirees are not going to be able to itemize their deductions on their personal income tax returns because of the state and local tax deduction limitation and the raising of the standard deduction to $12,000 for single taxpayers and $24,000 for married taxpayers filing a joint return, says Sarenski. What's more, he says, many retirees contribute to charitable organizations and will not reach the standard deduction limitation and thusly not get a tax benefit for the contribution. "People 70½ who need to take an RMD from their IRA -- this is not allowed for 401(k) RMD amounts -- can have a charity be the direct payee of part or all of their RMD up to $100,000," says Sarenski. "The charity receives the funds and the donor does not include that distribution to the charity on their individual income tax return. That's a 100% income tax deduction."
Rebalance your investment portfolio
The investment strategy that was suitable for you, even a year ago, might not be suitable for you today. Appleby's advice: Schedule a meeting with your financial adviser to review your portfolio and make any changes necessary.
Got questions about money, retirement and/or investments? Email Robert.Powell@TheStreet.com