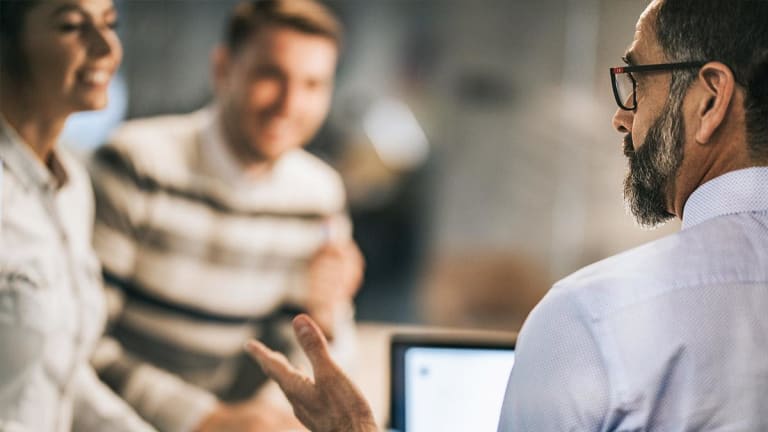 Retirement Planning Options for Business Owners
Adviser Lucas Minton writes that understanding retirement planning for a business owner requires an understanding of what a business means to its owner, emotionally and financially.
By Lucas Minton
There are a myriad of published articles regarding savings rates, diversification, and target rates of return for the typical investor with his or her IRA, brokerage account, or 401(k) plan. All this discussion and research has tremendous value, and today's investor is armed with more information than ever before to make wise decisions. Unfortunately, one of the topics rarely mentioned is business owners and their unique needs in preparing for retirement. The reasons for this are more due to complexity than they are nefarious.
Let's look at the questions to start the planning discussion and the most frequently used business retirement plans.
Business owners do not fit one type of mold. This makes it problematic to tackle the topic of business owner retirement planning outside of the traditional IRA discussions. The types of organizational structure for businesses are numerous and an understanding of a business and its owner's tax situation is required for proper financial advice.
The first question becomes one of incorporation, next how a business files its taxes. After that the question is whether or not there are employees and if so how many? An additional step is determining if there is a control group present. Finally, does an exit strategy for the business owner exist? It's a dizzying array of questions and many planners and advisers choose to stick with simple two-dimensional solutions they know will work rather than spending the time necessary to put together a personalized retirement plan, with the business as the financial hub and the retirement plan rotating around it.
True understanding of retirement planning for a business owner requires an understanding of what a business means to its owner. There is always an emotional attachment to the business to complicate issues further. Oftentimes a business represents the owner's largest investment of time and, quite possibly, capital. Because there is intimate control over the business the owner feels safe with their business. The owner will often keep other assets in the business accounts and not recognize they have a concentrated stock position that they only make more precarious with their bloated balance sheet. All businesses have a safe financial threshold to maintain, and discovering that is paramount to determining how a business owner can make the most of his/her businesses to fund for retirement.
Once the safe financial threshold has been identified, the business owner can start to work on the structure of his/her retirement plan. The single largest problem that business owners come up against is the balancing act of funding their own retirement and providing for their employees. Every business owner wants to be viewed in a positive light by employees, but the purpose of the business is to be profitable and that attitude, when taken in a vacuum, can be a hindrance.
For a business owner to find the most advantageous savings vehicle the first step is always an employee census. When the owner views the roster of employees they can see the number of employees, the compensation structure, the full-time versus part-time employees, the number of highly compensated employees, the highly valued employees, and the family members. The weighting within these groups provides clues which will point to the most appropriate structure for a retirement plan. From these clues an owner and trusted adviser can arrive at the best type of plan structure for a business -- be it a 401(k), SIMPLE IRA, SEP IRA, or cash balance plan.
The business retirement path is most often started with either a SIMPLE or SEP IRA. Each has its advantages and its drawbacks but both are well suited for smaller businesses (less than 100 employees). These plans are both fairly turnkey plans and can be started with the minimum amount of paperwork, and neither requires filing a Form 5500 with the IRS.
The SEP (Simplified Employee Pension) IRA normally works best for the business owner with a spouse and possibly family members employed, who wants to contribute an equal percentage to each person. The assets that fund this plan are only paid from the business. There is no personal deferral mechanism in a SEP IRA. Here's an example: $100,000 owner salary, $40,000 spouse salary, and $20,000 child salary with the owner wanting to contribute the maximum amount of 25% to each. Therefore the contributions would be $25,000, $10,000, and $5,000, respectively, for the year. The 2020 deferral limit is 25% or $57,000 per person.
The SIMPLE (Savings Incentive Match PLan for Employees) IRA adds customization options for the business. When the plan is set up the owner can choose to make a dollar-for-dollar match, up to 3%, or make a mandatory 2% contribution annually. This plan is more appropriate for a business owner who has multiple employees especially when there can be a large disparity in the earnings per employee. For example: $100,000 owner salary, $40,000 Employee A's salary, $20,000 Employee B's salary, with the owner making a 3% dollar-for-dollar match. In this illustration the owner only contributes if the employees contribute to their own accounts. Assuming everyone contributes, the owner gets a maximum $3,000 match, Employee A gets a maximum $1,200 match, and Employee B gets a maximum $600 match. The 2020 deferral limit is $13,500 per person with a $3,000 catch-up provision for those over 50 years old.
Many businesses have found the 401(k) to be the most versatile vehicle in saving for retirement because it allows for unparalleled flexibility within the IRS's structural rules. Everything is available, from traditional pre-tax savings to post-tax Roth savings as well as matches, profit sharing, loans and higher contribution limits. Additionally, if a husband and wife are the only two employees they can have a "Solo(k)" or "Owner Only" 401(k).
As versatile as the 401(k) is for saving by a business owner, this vehicle is also problematic due to the large amount of regulation ERISA rules place upon it. Unlike the previously mentioned plans, a 401(k) requires a Form 5500 once there are multiple employees or assets pass the $250,000 threshold. Currently the annual deferral limit for an individual is $19,500 with a $6,500 catch up provision for participants age 50 or older.
The next plan is unique on this list. It is the cash balance plan. A cash balance plan is a "small business" pension plan. It is the only plan on the list that is considered a defined benefit plan. With this plan, a business owner can weight their contributions to employees based on age and compensation. This allows for older business owners with younger employees to make substantially larger contributions for themselves as the highly compensated and senior employees. These are normally not used as a standalone plan but as an augmentation to a defined contribution plan. An existing trend is the use of these types of plans in medical clinics where a physician's group will use this as their secondary retirement vehicle after 401(k) and profit sharing limits are reached. For the cash balance plan itself there is no technical limit.
The final plan to mention is the ESOP (Employee Stock Ownership Plan). Within an ESOP the owner issues "shares" of the company and sells shares to employees. As the business profits the shareholders all receive a proportional share of profits. This plan is used when a business owner wants to increase the "buy in" of their employees in recognizing a vision, and also to reward them with profit. Additionally, an ESOP can be used for an owner to start his/her exit strategy as they sell the business to the employees. Like a 401(k) and cash balance plan it is an ERISA plan and must be managed by a third party.
As there is no one-size-fits-all solution to any financial plan, the process for business owners is uniquely complex. The information presented here is merely the starting point for the necessary questions a business owner must ask himself/herself before starting the retirement planning process. A basic understanding of the retirement plan landscape, plus the owner's and business's financial needs, are all key components in putting together the ideal retirement plan.
About the author: Lucas Minton's financial planning career spans from wirehouse to regional firm to the founding of Minton Wealth Strategies (MWS). MWS is a boutique financial planning firm focused on building custom financial plans for business owners. Minton Wealth Strategies does not offer tax advice. Securities and investment advisory services offered through Veritas Independent Partners, LLC FINRA/SIPC.