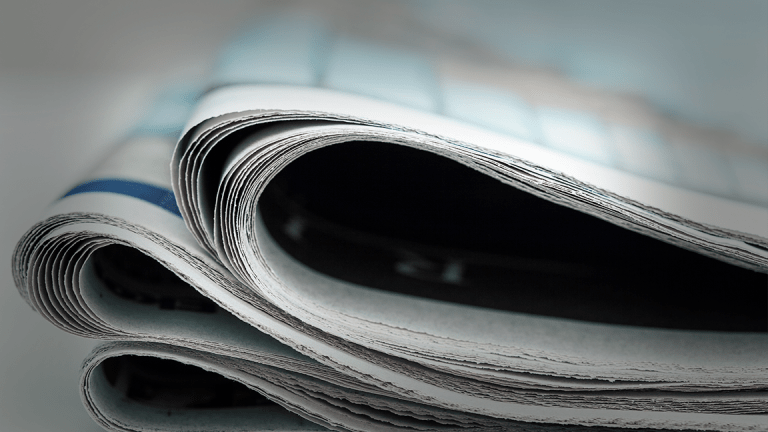 Reporter's Notebook: Target-Date Funds, Bonds, New Research and More
Bob Powell shares highlights of his recent whirlwind schedule of conferences for retirement and financial planning experts.
Bob Powell shares highlights of his recent whirlwind schedule of conferences for retirement and financial planning experts.
Dear Retirement Daily subscribers:
Over the past three weeks, I have attended four conferences: the Financial Planning Association's Retreat, the 71st annual Plan Sponsor Council of America's (PSCA) conference, the 2018 Pension Research Council Symposium, and the Investments and Wealth Institute's 2018 Annual Conference Experience.
I moderated panel discussions, delivered lectures, and had the chance to sit and just listen to some of the world's leading retirement experts. I haven't yet had the chance to write stories about everything I learned. But I will.
In the meantime, I wanted to share some thoughts about what came to my attention over the past three weeks.
Trouble for Target-Date Funds
There's trouble on the horizon for target-date funds (TDFs). Apparently, these funds are loading up on risky assets as a way to either outperform the competition or not lag too far behind. If you are investing in TDFs for your retirement, examine your fund's asset allocation as well as the individual funds.
As I wrote earlier, check whether your fund is a "to retirement" fund or a "through retirement" fund; there's a big difference in how those funds are managed. Also, check the benchmark against which your fund is being measured.
One last item that concerns some experts about TDFs: Over time, TDFs are designed to get less risky. They invest less in stocks and more in bonds as the fund gets closer to the target date of the fund. But what will happen if interest rates continue to rise and the stock market falls or remains flat or in trading range? It's possible, these funds will experience losses in ways that investors might not expect. It might not happen, but those investing in TDFs should, as Alastor "Mad-Eye" Moody of Harry Potter fame would, exercise constant vigilance.
Your New BFF?
I had a chance to listen to Arun Muralidhar deliver a lecture. Muralidhar is the chairman and CIO of AlphaEngine Global Investment Solutions, the chairman and founder of Mcube Investment Technologies, and an author. Muralidhar, among other things, has proposed an innovative solution to the defined-contribution retirement crisis called "bonds for financial security or BFFS". More on that soon in Retirement Daily.
Pro Bono for Cancer Campaign
As part of an effort to dramatically increase its impact over the next three years, the Foundation for Financial Planning (FFP)'s Pro Bono for Cancer Campaign is raising funds to develop and support free financial planning programs for families affected by cancer. Funding raised through the campaign will be used to offer financial and other supports to nonprofits and cancer centers around the country administering free financial planning programs for cancer patients and their families. Pilot programs were launched in Boston and Seattle earlier this year. Check out the Pro Bono for Cancer Campaign here, and watch the foundation's YouTube video here.
How to Get a Grip
If you have never read Dan Ariely's books or blog or listened to him speak you should. Among other things, Ariely said in a recent speech that those saving for retirement can't answer the following two questions: How much of your final salary will you need for retirement? What is your risk attitude?
Given that, those saving for retirement really need to get a handle on their retirement expenses and sources of retirement income. Ariely is also of the opinion that forced savings -- above and beyond Social Security -- might be necessary. What should we be paternalistic about? Where mistakes are costly, i.e. retirement.
Robo and Real Life
Robo-advice is here to stay, but it's not going to replace the human adviser. Instead, I think we'll see financial advisers using robo technology much the same way doctors use Clinical Decision Support or CDS. Advisers will use technology to make sure their prescriptions are not contraindicated, or they will learn that there might be better solutions available. Consider reading FinTech Innovation: From Robo-Advisors to Goal Based Investing and Gamification by Paolo Sironi.
Robo-advisers -- I prefer to call them robo-investors -- are better at helping people save and invest for retirement. Robos are not so good at helping people with what some call the drawdown, or withdrawal, or decumulation phase. Read more from Finra about digital investment advice.
More Resources: Listen, Read, Watch
When possible, do listen to the Your Money show on Wharton Business Radio. The host is Kent Smetters, the interim faculty director of the Penn Wharton Public Policy Initiative.
Also do read research on behavioral economics and cognitive function published by Eldar Shafir, a professor at Princeton University.
And I'm planning to write in the coming weeks more about what I learned at these terrific conferences.