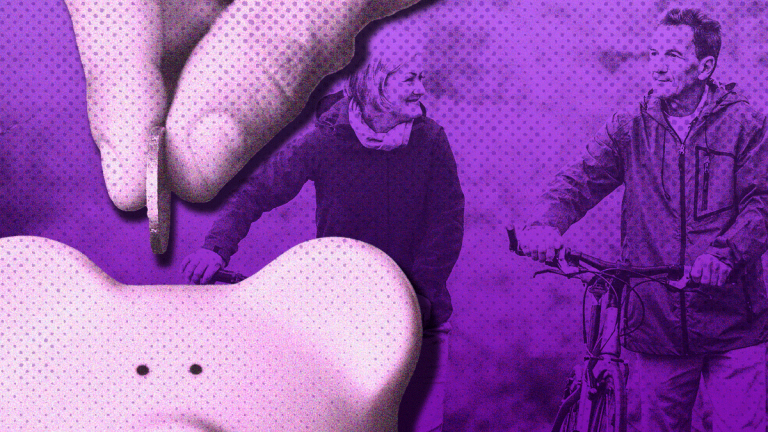 Planning for Your Retirement Lifestyle
Adviser Marty Reid writes that accumulating assets to fund your expenses and lifestyle during retirement is one of the most critical phases of your financial plan.
By Marty Reid
Accumulating assets to fund your expenses and lifestyle during retirement is one of the most critical phases of your financial plan. In fact, the greatest risk that retirees face is outliving their money. Financiers refer to this dilemma as longevity risk. Consequently, retirement income planning requires careful deliberation with consideration to your retirement goals, the impact of inflation, and having realistic assumptions of investment returns.
According to Money Guide Pro financial planning software, a conservative portfolio with 20% exposure to equities has averaged a 7.39% return since 1990. A balanced portfolio with 38% in equities has earned 8.09%. Projected returns, based upon forward looking market and economic analyses, are lower in comparison to these historical rates of return. The conservative allocation yields a 4.10% return, while the balanced generates a 4.97% return. In your retirement planning, consider employing projected rates of returns, and keep in mind that past performance does not guarantee future results. In addition, make sure that your asset allocation aligns with your risk tolerance level.
The following tips provide guidelines for devising your retirement income plan.
Determine Non-Discretionary Living Expenses
First priority goes to your essential living expenses. Using a budget worksheet, begin with the following:
Housing expenses (mortgage, real estate tax and insurance)
Utilities and gas bill
House maintenance
Car expenses (loan, property tax, insurance, gas and maintenance)
Groceries
Clothing
Cable and internet
Cellphone
Keep in mind that some of these expenses are fixed (e.g., mortgage, insurance, car payment), while others are variable (e.g., groceries, utility bills, clothes). Since you have some control of the latter, you may be able to lessen some of your expenses. Assume a 2.50% inflation rate for these expenses.
Set Aside Healthcare Expenses
During retirement, you may have three types of healthcare coverage:
private health insurance before age 65
Medicare, and
custodial care provided by long-term insurance
As you move through retirement, the probability of medical expenses increasing is likely. National statistics estimate that healthcare expenses will increase by 5.30% a year. If you have employer-sponsored health insurance and plan to retire before age 65, continuation of your health insurance through COBRA is usually the least expensive. However, your premiums will significantly increase, and COBRA coverage only lasts for 18 months. According to a 2016 Kaiser Family Foundation study, employers pay 82% of employee's health insurance and nearly 70% when employees add family members to their coverage. However, your COBRA premium will include your employer's contribution, your portion of the premium payment, and a 2% service charge.
As an example, if you pay $250 a month from your paycheck and your employer contributes $400 per month toward your health insurance, your premium during COBRA will be $650 a month. With the 2% service charge, your insurance will cost $663 a month.
If you need private insurance before Medicare, consider utilizing a High Deductible Health Plan (HDHP) with a Health Savings Account (HSA). Even though you pay a larger portion of health insurance costs, your premium may decrease, and you can optimize the tax benefits of a Health Savings Account. For 2019, the HDHP requires a deductible of at least $1,350 for the individual and $2,700 for a family. Out-of-pocket expenses cannot exceed $6,750 for the individual and $13,800 for a family.
To fund a health savings account, the IRS allows a one-time rollover up to the annual contribution limit from a traditional IRA or Roth IRA. For 2019, individuals can make a pretax contribution up to $3,500. The family contribution limit is $7,000. The catch-up provision for those age 55 and older is $1,000 (individual) and $3,000 (family). Withdrawals are also tax-free when used to pay for qualified health expenses. Even when you begin Medicare at age 65, you can use the Health Savings Account to pay for the following on a tax-free basis:
Medicare Part B premium
The Medicare Advantage Plan (Part C)
Medicare Part D prescription drug coverage
Medicare copayments and coinsurance.
Once you reach age 65, if you elect original Medicare, factor in the following expenses:
Medicare Part B premium
Medicare Part D to cover drug prescriptions
Out-of-pocket expenses
A Medigap (Medicare Supplemental) policy
A Medigap plan is not needed if you select the Medicare Advantage plan (Part C). With a Medicare Advantage plan, you pay two premiums: Part B of Medicare and the premium of your Advantage plan, directly to an insurer who steps in to replace Medicare. The insurer must provide at least what Medicare would have provided, and you may incur out-of-pocket expenses.
Medigap insurance companies in most states can only sell standardized policies that are identified by letters A through N. Plans E, H, I, and J are no longer sold, but if previously purchased, you can usually maintain your policy. Starting Jan. 1, 2020, Medigap plans will not cover the Part B deductible. Because of this, Plans C and F will no longer be available to Medicare recipients on or after Jan. 1, 2020. However, if you currently have either of these two plans (or the high deductible version of Plan F) or are covered by one of these plans prior to Jan. 1, 2020, you can keep your coverage. For those who become eligible for Medicare on this date, a Plan G high deductible will replace Plan F with Part B deductible counting toward Plan's G high deductible. For a summary of Medigap policies, see the federal government 2019 edition of Choosing a Medigap Policy: A Guide to Health Plans for People with Medicare (Page 11).
Since health insurance and Medicare does not provide coverage for custodial care, you may incur additional expenses. People age 65 years and older have a 70% chance of needing some type of long-term care for up to a three-year period. To offset this risk, consider purchasing a long-term care policy that provides a three-year benefit period.
According to LongTermCare.gov, in 2016 the cost for a private room in a nursing home was $253 a day. Based upon an annual inflation rate of 4.50%, the cost in today's dollars would be $289 a day. A long-term policy that would cover this cost for a three-year period would provide a total benefit of $316,455. Remember that this only provides an illustration. Your actual long-term care expenses may vary. Consider reviewing your options with a long-term care specialist to determine what policy is the best fit for you.
Whatever choices you make, devising a comprehensive healthcare plan for retirement is crucial. In a worst-case scenario, your medical expenses could unexpectedly erode your investment assets if not planned for properly. Consequently, give careful attention to ensure that you can cover your medical expenses during retirement.
List Discretionary Expenses as Separate Goals
Discretionary expenses, such as travel and entertainment, are those that you have complete control of. Separating these items individually allows you greater flexibility in exploring ways in which you might decrease some of your spending to increase the likelihood of adequate funding. The following list provides an illustration of listing separate goals:
Charitable giving
Dining out
Entertainment
Gifts for family members
Travel
Newspapers, magazines and books
Club dues
Keep in mind that your life values and preferences determine their order of importance. To be more precise, consider how many years you plan to spend for these goals. Chances are you will spend less for some as you get older.
Estimate Post-Retirement Income
Selecting your Social Security retirement benefit is a primary consideration. Beginning your benefit at age 62 reduces your lifetime benefit by 30% if you were born in 1960 or later (for those born earlier, the reduction is 25%). Your full benefit is determined by your date of birth. For example, if you were born from 1943-1954, your full retirement age is 66.
Delaying your benefit results in an annual percentage increase until you reach age 70. For example, if you were born in 1943 or later, the annual increase is 8%. For spouses, one can start at full retirement age, while the other delays until age 70. Consider discussing these options with your financial planner.
If you are divorced, you may also be able to receive the spousal benefit based upon the following:
Your marriage lasted for 10 years or longer
You are unmarried
You are age 62 or older
Your own benefit is less than the spousal benefit (you receive whichever is higher)
You are entitled to Social Security retirement or disability benefits
See more from the Social Security Administration on spousal benefits.
Other post-retirement income may include restricted company stock, a deferred compensation plan, a severance bonus, or part-time employment. Whatever resources you might have, make sure to include them in your retirement income plan.
Determine Withdrawals With Tax-Efficient Strategies
Once you've estimated all your expenses along with your post-retirement income, you can decide how to take withdrawals from your investment accounts. If you own both qualified and non-qualified accounts, determining the best strategy becomes more complex.
Other tax strategies that you might employ for your retirement planning include:
Take equal periodic distributions from a traditional IRA (or a qualified plan after separation from service) before age 59½. Provisions allow you to take withdrawals and not be subject to the 10% penalty. This election is irrevocable and must last for a minimum of five years or until age 59½, whichever is longer.
Make a one-time contribution from a traditional IRA to a health savings account (HSA) up to the maximum allowable annual contribution amount.
After age 65, utilize a health savings account, HSA, to pay for qualified medical expenses with tax-free withdrawals (see above).
After age 65, use the HSA to pay for any of your expenses. Like the traditional IRA, withdrawals are taxed as ordinary income but escape the pre-age 65 20% penalty.
If you continue part-time employment, consider deferring your Social Security retirement benefit to reduce your taxable income.
Convert a traditional IRA to a Roth IRA. A longer time horizon before retirement usually makes this strategy more compelling. Discuss the viability of the option with your tax accountant.
Whatever your financial situation, consider reviewing your tax planning strategies with your accountant to determine your best options.
Identify Short-Term Goals Early
As you begin retirement, you may decide that you need to purchase a new vehicle. Or you may need to plan for your daughter's wedding. These goals include additional expenses that do not fall under your on-going expenses. The first two years are the most critical for your investments, since you stop making retirement contributions and start taking withdrawals. So be prudent in planning to pay for additional expenses during the first few years of your retirement. You could end up placing undue strain on your investment portfolio.
You may want to consider several scenarios with your financial planner to help you determine the best course of action. Also keep in mind that you make a psychological transition from employment to retirement, during which time you most likely will have to make some changes about how you spend your money.
Transitioning to full retirement entails several important decisions. Consider listing your expenses and goals from the most important to the least important. This enables you to prioritize and make compromises when necessary. In addition, employing the categories of needs, wants, and wishes may help you determine which expenses and goals best fit your life values and lifestyle. Also make sure that you have adequate insurance coverage and resources to cover your healthcare expenses by adding a Medigap (if applicable) and long-term care policy. Finally, to make sure that you stay on track, consider reviewing your retirement income plan with a certified financial planner professional on a regular basis.
About the author: Marty L. Reid, Ph.D, CFP, is president of Reid Financial Consulting. Disclosure: Registered representative of and securities and investment advisory services offered through Cetera Advisor Networks LLC, a broker/dealer & Registered Investment Adviser, Member FINRA/SEC. Reid Financial Consulting, Inc. and Cetera Advisor Networks are unaffiliated.