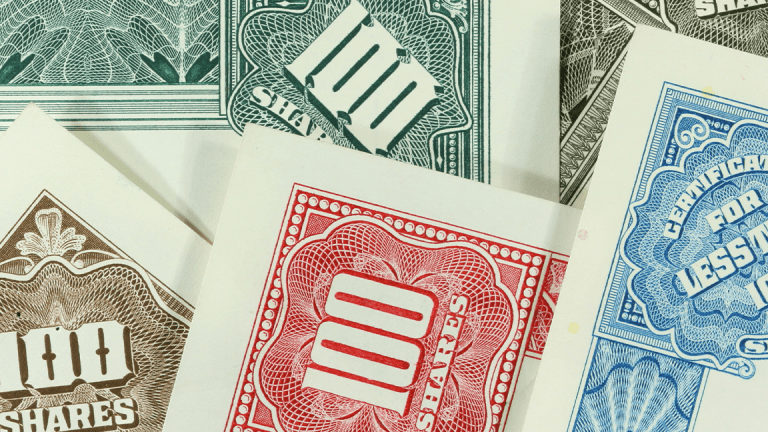 New Investments and Products for Retirement (July 17 2018)
The following are new investments that those saving and or living in retirement might consider for their portfolios. We've included commentary from advisers about the investments, as well.
BlackRock's iShares has filed with the SEC for approval of two target-maturity ETFs. The iShares iBonds Dec 2025 Term Muni Bond ETF would buy municipal bonds maturing in 2025, while the iShares iBonds Dec 2026 Term Muni Bond ETF would invest in municipal bonds maturing in 2026. SmartBrief/ETF
Amplify ETFs has applied for SEC approval of an ETF that shields investors from sharp and unexpected declines in the stock market, or "black swan" events. The Amplify BlackSwan Growth & Treasury Core ETF is linked to an index that comprises long-term equity anticipation security options and U.S. Treasuries. SmartBrief/ETF
Exchange Traded Concepts and Eve Capital are restructuring an ETF that invests in wearable technology to invest exclusively in companies involved in clothing with built-in augmented reality and virtual reality features. The WEAR ETF will become the Tactile Analytics AR/VR Virtual Technology ETF on Monday and will track the EQM Tactile AR/VR Virtual Technology Index. SmartBrief/ETF
KraneShares has launched the KraneShares CCBS China Corporate High Yield Bond USD Index ETF (KCCB). The fund buys high-yield debt issued by Chinese companies and is linked to the Solactive USD China Corporate High Yield Bond Index.
According to Stephen McCarten, an ETF industry consultant with nearly 20 years of experience with ETFs, KCCB offers exposure to a market that has previously been difficult for investors outside of mainland China to invest in. "China is the world's second largest economy with a U.S. $12 trillion bond market," he says. "Currently only a small fraction of that market is held by foreign investors outside of the China mainland."
This is due to the fact, says McCarten, that the Chinese government has historically maintained tight control over foreign investment in Chinese markets. In recent years, however, the Chinese government has loosened their grip and lowered some restrictions on foreign investors, says McCarten. "As a result, barriers to foreign investment are falling," he says. "As these barriers fall, demand for exposure to assets like China corporate high yield bonds will only continue to grow in the next few years."
Also of note: Given that the China bond market has a low correlation to developed markets bonds, McCarten says investors looking for portfolio diversification may have an interest in funds that offer access to different sectors of the China bond market.
ALPS has launched the ALPS Clean Energy ETF (ACES). The fund buys stocks of U.S. and Canadian companies that are mainly in the clean energy business and is linked to the CIBC Atlas Clean Energy Index.
According to McCarten, who previously served as an ETF subject matter expert with BNY Mellon, this fund offers investors access to the clean energy market while limiting investment to U.S. and Canadian companies only. "The idea, they say, is to minimize the risk of investing in a global industry by reducing risks related to foreign holdings, including currency exchange rates, financial disclosures, and regulatory and policy changes," he says. "There is a great deal of potential for the clean energy sector as awareness of ESG topics continues to grow especially among millennials."
Given the field of clean energy ETFs is already a pretty crowded one with existing offerings from many of the big-name ETF players such as iShares, PowerShares, First Trust and VanEck, McCarten says success in the space will be difficult for any new entrants without some type of key benefit or differentiator, such as a significant lower expense ratio or some specific strategy an issuer feels can offer superior returns for investors. "With an expense ratio of 65 basis points, ACES is not the lowest in terms of cost but instead seems to be the middle of the pack," says McCarten, who also served as COO of Hull Tactical Funds. "It would seem ALPs believes their screening process will offer better risk adjusted returns for their investors."
Ironically, says McCarten, "the Trump administration's view on environmental energy may not be one that could be considered relatively less risky from the 'regulatory and policy change' perspective ALPS is looking to address."
Got questions about the new tax law, Social Security, retirement, investments, or money in general? Want to be considered for a Money Makeover? Email Robert.Powell@TheStreet.com.