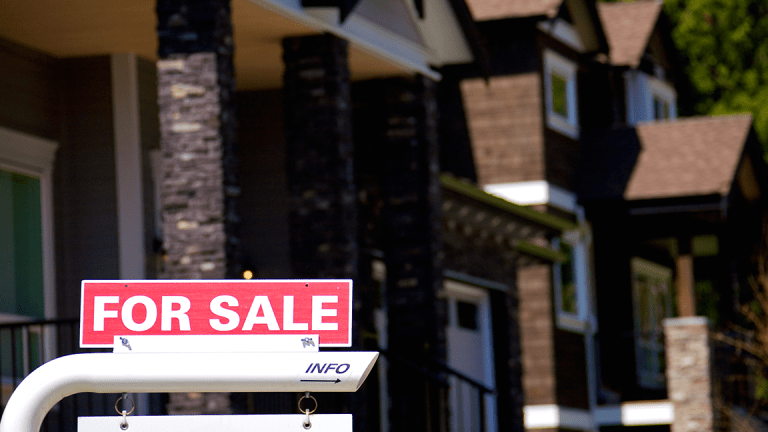 New Investments and Products for Retirement (April 9, 2018)
Here are some new investments and related products that those saving for or living in retirement might consider for their portfolios.
Here are some new investments and related products that those saving for or living in retirement might consider for their portfolios. We've included commentary from advisers about these new investments, as well.
Vident Financial launched the U.S. Diversified Real Estate ETF (PPTY), a multi-factor alternative to traditional market cap-weighted real estate funds.
Jim Koch, a financial adviser with Koch Capital Management, says he currently doesn't use any funds/ETFs from Vident Financial, but he is in favor of alternative (smarter) weightings in the REIT asset class world. Look at PowerShares KBW Premium Yld Eq REIT ETF (KBWY) for a smaller cap, quality tilt in the REIT space, he says.
Equbot has filed with the SEC for an ETF that uses artificial intelligence to assist when selecting international developed-market equities. The AI Powered International Equity ETF would use natural-language processing running on IBM's Watson supercomputer to identify equities that are likely to outperform the broader markets. SmartBrief/ETF
iShares launched a new fund focused on providing exposure to the U.S. muni bond space. iShares iBonds Dec 2024 Term Muni Bond ETF (IBMM) tracks the S&P AMT-Free Municipal Series Dec 2024 Index and comprises investment-grade, non-callable U.S. municipal bonds maturing in 2024.
Koch says he uses these self-liquidating ETFs to build short-term (two- to five-year bond ladders, especially in in taxable retirement accounts. He also mixes in iShares Corporate Bond date-certain ETFs as well as those of Guggenheim BulletShares. On the plus side, this approach mitigates default risk and is simple to implement, but pricing on the buy side can be tricky, assuming you hold through liquidation, Koch says.
IndexIQ has filed with the SEC for approval of two ETFs applying smart-beta strategies. If approved, the IQ 500 International ETF will focus on 23 non-US developed markets, while the IQ 500 ETF will target US-based investments. SmartBrief/ETF
Koch says he follows IndexIQ, given their track record of innovative alternative strategy launches to compete against traditional hedge funds. "I currently do not use any of their smart beta strategies, but have used their market neutral ETF occasionally as a volatility hedge," he says.
Rowe Price Group 
(
) announced the launch of the
T. Rowe Price Multi-Strategy Total Return Fund
 (TMSRX for Investor Class shares and TMSSX for I Class shares). The fund seeks to diversify investment risk for clients by combining six internally managed liquid alternative strategies to provide different sources of alpha in one multi-strategy approach whose returns are expected to have a low correlation to the equity and fixed-income markets.
Koch doesn't currently use T. Rowe Price's fixed-income products, but he is in favor of the active approach in an ETF at a reasonable cost if they can demonstrate more stable income generation over the interest rate cycle. For example, he says First Trust's Preferred Income ETF (FPE) is a more expensive than the iShares (PFF) behemoth, but First Trust does a good job, in his opinion, managing preferred security risk in any market environment. "Hence, a rare instant for me where I would recommend an active solution over a low cost, passive one," says Koch.
Cboe Vest Financial, a majority-owned asset management subsidiary of Cboe Global Markets, Inc., has launched the Cboe Vest S&P 500 Dividend Aristocrats Target Income ETF (KNG), its first ETF. KNG is index-based and seeks to track the Cboe S&P 500 Dividend Aristocrats Target Income Index Monthly Series (SPATI), an index designed to track the performance of a partial overwriting strategy applied to the stock holdings of the well-known S&P 500 Dividend Aristocrats Index.
Franklin Templeton has filed with the SEC for three actively managed fixed-income ETFs. The Franklin Liberty High Yield Corporate ETF, the Franklin Liberty International Aggregate Bond ETF and the Franklin Liberty Senior Loan ETF are set to trade on Cboe Global Markets. SmartBrief/ETF
Global X has filed with the Securities and Exchange Commission for an exchange-traded fund investing in companies involved in technology used by electric and self-driving cars. The Global X Autonomous & Electric Vehicles ETF would be linked to an index that uses artificial intelligence to select investments. SmartBrief/ETF
First Trust has filed with the SEC for an ETF with the flexibility to invest in a wide range of fixed-income securities of any credit quality. The First Trust TCW Unconstrained Plus Bond ETF would be actively managed by TCW Investment Management. SmartBrief/ETF
Breakwave Advisors, in partnership with ETF Managers Group (ETFMG), launches the Breakwave Dry Bulk Shipping ETF (BDRY). The fund is the first and only freight futures exchange-traded product focusing exclusively on dry bulk shipping. BDRY provides investors direct access to an instrumental part of the global commodity market, that historically has been uncorrelated -with other major asset classes.
Davis Advisors launched a new fund focused on providing exposure to the multi-cap space of the global equity market. The Davis Select International ETF (DINT) tracks the MSCI (ACWI) ex-U.S. Index and provides exposure to both emerging and developed ex-U.S. markets.
Salt Financial has filed with the SEC for an ETF investing in high-volatility equities that benefit from a rising stock market. The Salt truBeta High Exposure ETF buys equities of midcap and large-cap companies that its selection process indicates have the highest projected beta. SmartBrief/ETF
TriLine Index Solutions, an affiliate of BP Capital Fund Advisors, launched the NYSE Pickens Oil Response ETF (BOON), with a ticker symbol honoring the energy leadership of T. Boone Pickens. BOON aims to redefine energy investing by offering a more modern and enhanced way to obtain exposure to energy. BOON tracks the performance of the NYSE® Pickens Oil Response™ Index.
Vanguard U.S. Liquidity Factor ETF (VFLQ) invests primarily in U.S. common stocks with the potential to generate higher returns relative to the broad U.S. equity market by investing in stocks with lower measures of trading liquidity.
The new "liquidity" offering is intriguing, says Kock. "Can the investor actually capture the illiquidity premium in a liquid ETF?" he asks. "And if so, will this ETF be non-correlated with the other stock and bond ETFs in the retirement portfolio."
Also see: iShares Launches Seven Sector ETFs Powered by Machine Learning
Got questions about the new tax law, Social Security, retirement, investments, or money in general? Want to be considered for a Money Makeover? Email Robert.Powell@TheStreet.com.