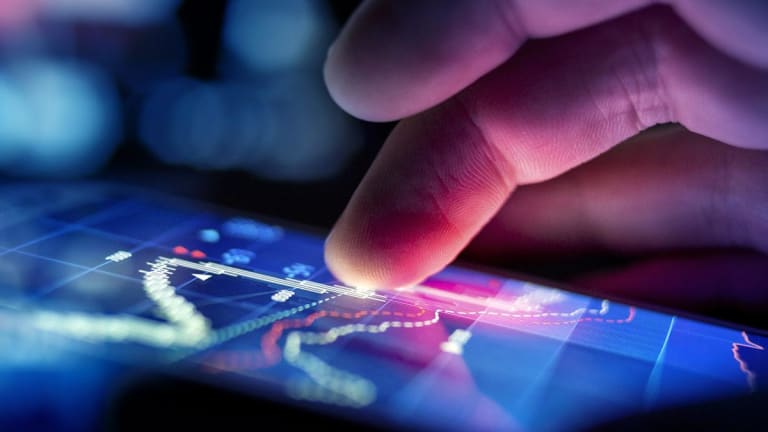 More Retirement Income Through Holistic Planning
Adviser Lane Martinsen explains 'Adviser Gamma' and the benefits of holistic planning.
By Lane Martinsen
Within the financial planning industry, "Adviser Gamma" is the relatively new term used to describe the synergy that results from holistic planning. The key concept is based on the fact that the whole is greater than the sum of its parts.
In terms of one's finances, holistic planning examines the total wealth framework or, in other words, all aspects of one's financial situation. This examination consists of identifying major risks to one's current financial situation and creating possible solutions to those risks. It would not only include surveying investment accounts, withdrawal and sequence strategies, but also tax strategies, Social Security, healthcare, housing wealth, longevity, estate planning and lost opportunity cost avoidance. When all these aspects are holistically coordinated, efficiencies are created that can improve an individuals' financial outlook.
In a retirement planning context, this synergy is referred to as gamma. Holistic planning will translate into increased wealth, reduced risk, and more cumulative retirement income. Every situation is unique, but the benefits of a good plan can make a life-changing difference.
First Isn't Always a Good Thing
The U.S. is hitting many firsts in its history. The largest generation to date is retired or in the process of retiring. Boomers' golden years will no doubt put an additional burden on Social Security, a benefit that is already strained. Life expectancy has nearly doubled since the turn of the 20th century and the added longevity means more expenses. Retirement income needs to support our financial needs for a longer period of time, especially if long-term care expenses come into play.
And the U.S. national debt will soon surpass $23 trillion. The unfunded liabilities of the federal government now exceed a whopping $126 trillion. The fiscal path of the nation is unsustainable. Something has to change, and some things will change. Higher taxes in the future seem unavoidable.
Higher taxes will be a problem for retirees that have most of their retirement assets located within tax-deferred retirement accounts such as 401ks and IRAs. Many people may have a substantial amount of money saved in a 401(k), but how much of it will they actually be able to spend in retirement? Unfortunately, no one knows the answer because we don't know what future tax rates will be. Tax rates are variable subject to change.
Gamma Is an Answer
More than ever, individuals need comprehensive and holistic retirement planning. These financial planning decisions play a huge part in how much money and assets they will or will not have throughout retirement.
The good news is that a holistic plan can prepare individuals and place retirees in the best financial situation to offset the many risks that can deplete assets prematurely. Tax risk and tax strategies are only one aspect of holistic retirement income planning that can make a significant impact on preserving assets. Holistic planning is available to everyone; it's just that only a small percentage of financial advisers specialize in a more comprehensive planning approach.
Find Your Gamma
Vanguard quantified that, over time, a good adviser added a 3% additional average return on an investment portfolio in the "Adviser's Alpha" study. Innovation is never-ending, and even financial products have evolved tremendously since that study. In a more recent study called "Alpha, Beta and Now... Gamma," the Morningstar academics team quantified a 22.6% increase in retirement income through holistic planning. The word Morningstar coined to identify the additional retirement income that was a direct result of holistic planning was termed "gamma."
The Morningstar study used only five of about 19 possible holistic planning strategies. The five categories included:
Total wealth framework (including Social Security)
Withdrawal strategy
Incorporating guaranteed income products (i.e., annuities)
Tax-efficient decisions
Liability-relative asset allocation optimization.
True holistic planning requires being product-agnostic. It means keeping an open mind and expanding the options you have on the table well beyond investment accounts. When you expand your scope beyond investments, various types of financial products you originally may have never considered should be considered. Setting bias aside to explore the strengths and weaknesses of each type of financial tool (product) and asset class is crucial to achieve gamma. Limiting yourself to a traditional investment portfolio of stocks and bonds will come at a cost. For example, low-interest rates are a problem for retirees. Bond funds and bond ladders cannot produce as much income as can be generated from some insurance-based products such as income annuities.
The number of variables and possible decisions in holistic retirement planning is also more substantial than commonly thought. One example would be the number of variables associated with claiming Social Security benefits. By itself, there are more than 500 claiming decision variables. When we consider strategies to avoid Social Security taxation, as well as the optimization of other assets and income, the number of variables is large.
Another example is the traditional approach to housing wealth. The home equity conversion mortgage, or HECM, a reverse mortgage, cannot be ignored. The laws have changed, and the HECM is a financial tool that is greatly misunderstood and underutilized. The strategic use of a HECM can virtually eliminate sequence risk and provide a means for earning delayed Social Security credits. The impact of these decisions can be a game-changer for many Americans.
Most financial advice leans toward investing and accumulating assets, and less attention to distribution planning or retirement income planning strategies. Repositioning assets from tax-deferred accounts into tax-free accounts such as a Roth 401(k) or Roth IRA can make a world of difference in protecting assets from tax rate risk. Right now, there is a rare window of opportunity with historically low tax rates to strategically convert certain investments to become more tax diversified. Asset location is every bit as important as asset allocation.
Does Your Adviser Know Gamma?
As you can see, innovation within the financial services industry is thriving. In the game of chess, each player has 16 pieces, and the chessboard has a total of 64 squares. There are an almost endless amount of chess movements. Individuals should think of their financial plan that way.
Unfortunately, too many individuals and advisers make the mistake of sticking to what they learned in the past. Advisers must continually learn and evolve; otherwise they can be left in the dust. Not everyone will need every possible strategy, but many people can improve their retirement income substantially and should seek out updated holistic planning strategies.
You should be aware that the overwhelming majority of financial firms and advisers are not retirement-income planners, and their approach is certainly not holistic. We live in a transaction-based world and product bias is alive and well.
When you do something every day, year after year, you become aware of the many nuances and it makes a difference. When we have health issues, we generally recognize the value of seeking out healthcare professionals rather than attempting to diagnose and treat ourselves. The nature of holistic planning is comprehensive, and consulting with the right kind of professional is highly recommended.
From my experience, the 22.6% additional retirement income demonstrated in the Morningstar study is on the low end of what can be accomplished when using all possible strategies. When additional financial planning decisions are included, the additional income can be significantly more than 22.6%.
About the author: Lane Martinsen, CFF, RICP, is the bestselling author of The Holistic Retirement Planning Revolution. He is the CEO of Martinsen Wealth Management, a holistic financial planning firm in Chandler, Ariz. that provides retirement, investment, insurance planning and money management services. He is an Investment Advisor Representative and a member of the Ed Slott Elite IRA Advisor Group, National Ethics Association, The Association of Financial Educators, and The Society of Financial Awareness. Martinsen has served clients for more than two decades as well as trained and mentored hundreds of other financial advisers around the country. He is the host of the YouTube channel The Financial Fast Lane.