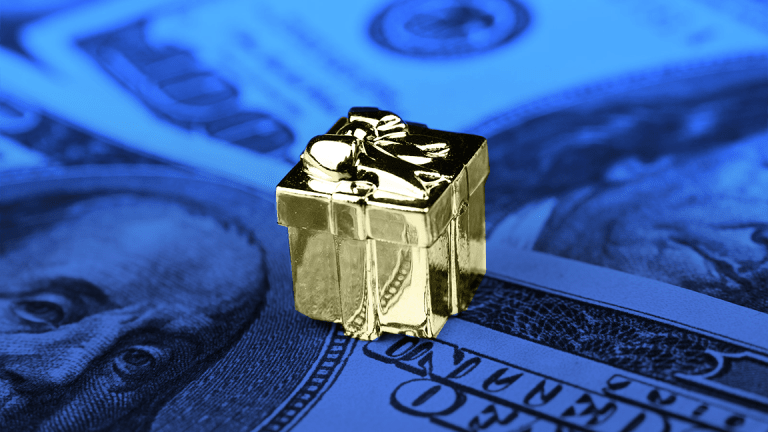 Mentoring Your Family on Smart Gift Giving
Adviser Lynn Ballou has tips and tricks to get the whole family to plan and budget better for gift-giving throughout the year.
By Lynn Ballou
We made it through another whirlwind holiday season and we're into the new year. As parents, and grandparents, we are always looking for teachable moments. The holidays provide such opportunities, and one of the most important is how to manage family finances during the season.
Our kids watch us as we navigate the spending possibilities. Did we talk to them about money and spending? If so, did we use the right approach? Did we squander some teachable moments? Could we have done more or done better?
Like coaches after a big game, it's time to deconstruct the experience and find our flaws. It's time to consider making changes in the New Year regarding family gifting and money.
Here are some time-tested ideas that I've employed personally and with clients over the years in my work with families and their family financial planning.
Young Children
Make a list of everyone they are planning to buy or make gifts for and determine a budget for each recipient, then make a game of going out to appropriate stores, or shopping online, with the goal of buying something that would be a welcome gift and is still within budget. Consider making something instead of buying. It's fun, helps kids understand the time value of money in a very basic way, and it's often less expensive as well as likely to be cherished by the recipient.
Middle School
Again, create a list of family and friends that they'd like to gift. Help them understand the true limits on spending and then break that down per person, per gift. Then, visit the mall or go online with them to make the purchases while keeping within the budget.
Offer them some alternatives such as giving a relative a "coupon" for weeding the garden or other chores. Handmade, thoughtful "coupon books" were always treasured in my home growing up as an inexpensive alternative to gift buying and are way to spend time together.
High School
Build on the idea of lists and budgets and have them contribute by earning and setting aside some of their money during the year to pay for the gifts. Create a job listing for things around the house you need help with (sweeping out the garage seems to be a perennial favorite in our family!) and how much the job pays. Encourage neighborhood lawn mowing and dog-walking enterprises along with the time-tested favorite, babysitting.
College
Interestingly, this seems to be the trickiest life-phase for mentorship on gift giving. They may have serious friendships and relationships that matter to them where gift giving is important, and yet they still want to honor the family.
Continue to message budgeting gift-giving year round, but maybe give them some breathing room financially. For example, if they can make it home early for the holidays, schedule a cookie making night and pack cookies into gift tins to give out. You can treat for the cost of supplies, and they can give you a precious gift of time together.
Technologically speaking, this is a very capable generation, and a generation that's all over the globe. Just as an example, maybe you encourage them to make a video clip of their life on campus for relatives far and wide and send that virtually in a fun format for grandparents and other close family members to enjoy, allowing them to stay connected.
Launched and Adulting on Their Own
Stay on message with budgets and spending limits. Smart cash management never goes out of style. Maybe it's time to stop gift giving to everyone. The best gift you might be able to give is the guilt-free gift of not gifting at all. Your family might make a pact that only kids under a certain age get gifts, or that you randomly pull names and only buy one gift. And now, more than ever, it seems like time together is the best gift of all. Perhaps a family potluck dinner?
We all seem to share one truth: We are busy and there is never enough time. To be expedient, we buy gift cards, we write checks to kids, or put cash in an envelope or stocking. But if we take a beat to think during the year, long before the holidays, and plan better -- next year we can do better. We can add value to our children's lives finding teachable moments. We can spend more time together. And we can enjoy the holidays without creating post-holiday financial stress when the bills roll in.
These are just a few ideas from my family and my practice as a financial planner, to you. Dig deep as a family and focus on what matters most to you, your own culture and family members, your own traditions. Be a great mentor, and have a wonderful time.
About the author: Lynn Ballou is a certified financial planner and regional director for EP Wealth Advisors' Lafayette, Calif. office. In her role as CFP Board Ambassador for the Bay Area she enjoys speaking and writing about the importance of comprehensive financial planning, especially for women and their families. The review, assessment, and/or opinion expressed in this column are limited to and in association with general financial planning subjects. They are intended to introduce the reader to a general financial planning topics. This column should serve as a tool that should assist readers in the development of subsequent discussions with a financial planning professional. Always consult an accountant and/or attorney to assess your individual situation prior to implementing any financial planning strategy, including any strategy directly or indirectly referenced in this column.