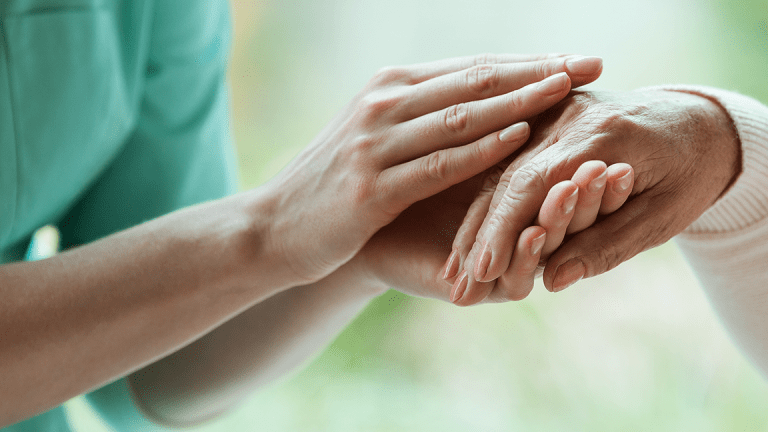 Keep an Eye on Your Parents' Retirement Savings
Adviser Sandra Adams says a significant long-term care event can have a huge impact on the lives of adult children if their parents have not planned ahead.
By Sandra Adams
I am a huge advocate of making sure clients plan ahead for the later years of their retirement. This not only means they think about the "what ifs" of their future aging, but they also consider what kind of care they might need to receive, where they might need to receive it, and how they would need to pay for it.
In addition, I am a proponent of clients communicating their plans and wishes to their families in advance so that everyone is on the same page -- for the best chance of plans being carried out as desired in the case of their incapacity. And while I have these conversations with my clients, write and speak about this topic among the clients of our firm as a whole, I suspect that there are still a good portion of our clients and families that have not had that all-important talk.
For my clients who have older parents they may need to assist in the future, I encourage them to start the conversation, if their parents have not initiated it. Because a significant long-term care event can have such a huge impact on the lives of adult children if their parents have not planned ahead, especially financially, it is important to be prepared.
I was shocked at the findings of a study I read recently, conducted by MassMutual's AgeUp. The survey of approximately 1,500 men and women aged 25 to 44 found that a majority of these Gen X children of boomers did not know how much their parents had in retirement and they were not comfortable asking them about it. And while the study found that the majority of millennials and Gen Xers believed they would likely be responsible for providing some financial support to their parents in their older age, they did not want to ask about their parents' financial situation, until they had to. Even more concerning, they were not considering how the looming potential financial obligation might impact their own financial planning.
Findings from the study included:
A majority of the respondents (80%) agreed their parents/in-laws should be taken into account when thinking about their own financial plans, but just 67% thought they would provide financial support should their parents outlive their money.
Another 67% of respondents said they anticipated making the majority of their parents' financial decisions if their parents reached their 90s. Yet, less than half (47%) said it was either "very important" or "extremely important" to talk to their parents about their retirement savings.
Just over one-third (37%) had already taken their parents/in-laws into account in making their own long-term financial plans.
Next to sex, talking about their parents' personal finances was one of the "most awkward" discussions they could have with them and 71% said they knew "little" or "nothing" about their parents' finances.
The study results uncovered an important issue about perception versus reality regarding the financial impact of aging parents' finances on adult children, if planning is not done. The truth of the matter is, it is likely a child will be providing some financial support to parents, and the impact to them may be more than they know.
A 2019 AgingCare.com survey found that 34% of adult children caring for older parents were spending $300 or more out of pocket monthly to support their parents' caregiving expenses. And if that wasn't bad enough, 43% of these caregivers had missed time from work to care for their parents and 48% reported making less money due to their new caregiving role (25% even reported being fired or having to quit due to the overwhelming responsibilities).
It is not only the lost wages that impact these adult children's lives. It is lower Social Security benefits due to lower earned income, lost 401(k) and retirement savings, lost momentum for future wage increases and promotions, etc., that are the biggest impact on the child's future retirement. And it doesn't appear that many of those in this survey are thinking about these issues.
The MassMutual study also uncovered that while many adult children thought they would be making decisions for their parents at the older-older age, less than half thought it important to have conversations about their parents' plans and financial decisions.
Children hope that their parents will be independent and self-sufficient into their 90s, but not everyone will be that lucky. It is more likely adult children will be helping their parents long before then and they should be prepared to do so. Children should know how their parents would like to be cared for, where they would like to live, what their medical wishes are, and how their parents will pay for things (and if they won't be able to pay, what resources are available to help cover those expenses -- government resources and benefits, community resources, etc.). To do this, families have to have conversations.
This might not be easy, or comfortable, but it is absolutely essential to avoid future mayhem for adult children and parents when and if a future long-term care event occurs.
With my clients, I am often the one to help initiate client and family conversations, to invite family members to meetings and participate in conversations. I offer to facilitate family meetings or provide tools to help make these conversations between adult children and aging parents a little bit easier.
It is understandable that these are not easy conversations to have, especially if you are the child initiating the conversation. For many, I have been told, it feels wrong, that "I'm asking questions that are none of my business. They are my parents and I am the child, even if I'm an adult now," or "I don't want to feel like the roles are reversed and I am taking over the role of the parent. I don't want them to feel like I am being disrespectful."
Know that by having conversations now and planning ahead, you are able to work with your parents to provide the best opportunity to make sure their plans are executed properly -- you put them in control. If you never have the conversations and don't know their situation, when something happens (they become disabled, cognitive decline occurs, etc.) and you are forced to take over decision making, you will only be taking your best guess at what they would have wanted. You'll be working with whatever financial pieces they have at the time (and winging it!) That's not a good plan.
The conversation with your parents won't be easy, but it is not impossible. Here are some helpful resources:
The Parent Care Conversation: 6 Strategies for Dealing with the Emotional and Financial Challenges of Aging Parents, by Dan Taylor
Mom and Dad, We Need to Talk: How to Have Essential Conversations with Your Parents About Their Finances, by Cameron Huddleston
Prepare to Care Guide from AARP
The 40-70 Rule - A Guide to Conversation Starters for Boomers and Their Senior Loved Ones
It's better to know than not to know. And to know, you will likely have to go through the uncomfortable exercise of having conversations (maybe more than one) with your parents about their retirement savings, overall finances, and plans about their long-term care. It may not be comfortable at first, but you might find that it brings your family closer together. It will at least put you and your parents in a position to have a more successful planning future when it comes to both their long term care and your own retirement.
About the author: Sandra D. Adams, CFP, can be reached at 248-948-7900, Center for Financial Planning, Inc. 24800 Denso Drive, Ste. 300 Southfield, Mich. 48033. Securities offered through Raymond James Financial Services, Inc., member FINRA/SIPC. Investment advisory services offered through Raymond James Financial Services Advisors, Inc. Center for Financial Planning, Inc., is not a registered broker/dealer and is independent of Raymond James Financial Services.