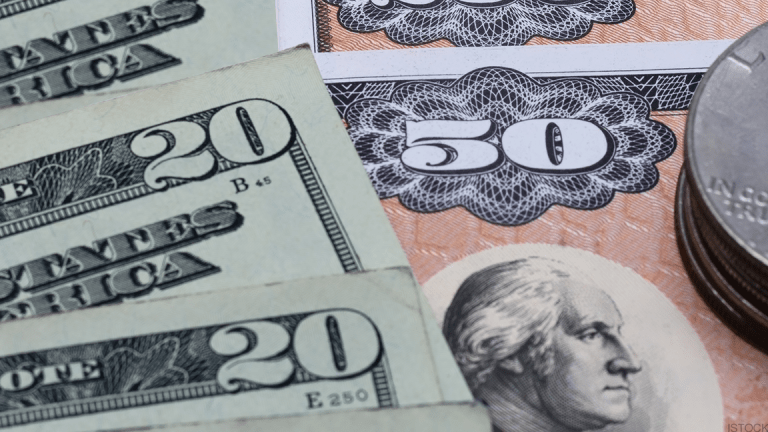 Investing for Retirement: Floating-Rate Bond and Short-term Treasury Bond ETFs
Wealth Manager Douglas Adams says investors are clearly not getting compensated for taking on credit risk as in years past.
The global value of corporate bonds outstanding is, Douglas Adams, the owner of Charybdis Investments International, around $11.7 trillion -- almost three times the level through the end of 2007.
Add the corporate debt pile to that of sovereigns, particularly the U.S. where tax cuts and increased government spending passed by a Republican Congress are creating big increases in debt issuance to offset gaping current account holes, and you have a toxic mix that could turn markets to the downside quickly, he says.
Adams notes, for instance, that the Tax Cuts and Jobs Act (TCJA) limits on the deductibility of interest to 30% of income adds another wrinkle into the equation. "U.S. corporate debt issuance is down almost 15% year-over-year while almost half of the credit ratings on that debt hover close to the threshold dividing investment and junk grades," he says.
According to Adams, the spread between AAA- and BBB-rated debt is a mere 50 basis points, or about four times less than the 200 basis points spread in 2012. "Investors are clearly not getting compensated for taking on credit risk as in years past, with the trend likely continuing for the foreseeable future," says Adams. "Curiously, many don't seem to care."
Adams also notes that the European Central Bank (ECB) has announced its intention of bringing its asset purchase program to an end by the end of the year, "to the delight of the bank's many German and other northern-surplus country detractors and to the angst of southern-deficit countries -- this at a time when the eurozone's economic expansion is appearing long in the tooth. "Brexit, Italy and a pending trade war with the U.S. looms darkly on the horizon," says Adams.
At the same time, he notes, the repatriation clause in TCJA coupled with the mechanical tightening of monetary policy in the Fed's unwinding of its portfolio continues to soak up dollar liquidity both here and abroad.
"All that said, I would keep on the short and very short side of the yield curve for those clients that feel overly anxious about the past decade's borrowing spree coming face-to-face with less central bank accommodation moving forward," says Adams.
What to consider?
I-Shares Floating Rate Bond (FLOT) and I-Shares Short Treasury Bond ETF (SHV) are both decent picks in the space, he says. FLOT invests about 75% of its portfolio in financial and corporate short-term paper with a yield around 2% and a weighted duration of just over two years and SHV confines itself to the 0-12 Treasury paper with a yield of 1.5%.
"Both issues have seen sizable inflows year to date," says Adams. "Both will continue to benefit by Fed upticks of short-term interest rates through the end of the year and beyond while capitalizing on investor angst with outsized equity valuations. And credit risk is held to a minimum."
Got questions about money, retirement and/or investments? Email Robert.Powell@TheStreet.com