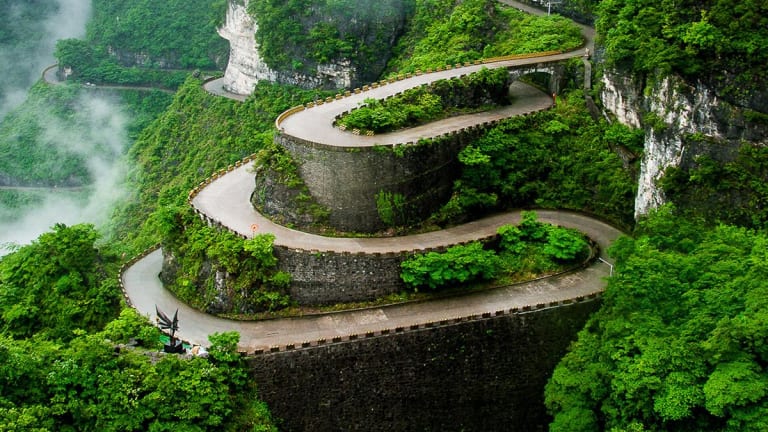 How to Protect Against Outliving Your Retirement Savings
This is the fourth in a four-part series from adviser Jeannette Bajalia about "Elder Orphans," in which she analyzes the challenges we face as we age -- often on our own -- from finances to housing and quality of life. In this column: longevity risk.
Editor's note: This is the fourth in a four-part series from adviser Jeannette Bajalia about "Elder Orphans," in which she analyzes the challenges we face as we age -- often on our own -- from finances to housing and quality of life. In this column: longevity risk.
By Jeannette Bajalia
I attended a seminar one time where the speaker said there are three kinds of people in this world: Those who make things happen, those who watch things happen, and those who say "what happened?" This I use to make the point that you need to be proactive when it comes to your financial future, particularly as you navigate your later life stages on your own - with one income stream coming from Social Security or perhaps a pension of some sort.
Let's address the notion of running out of money, which is top on the list of what seniors fear the most. According to a poll taken by Allianz Life Insurance of people ages 44 to 75, the fear of depleting assets outranked dying or anything else as their biggest fear. And yet this is really only a risk if you fail to plan. Any risk during retirement can be managed.
Notice I said it can be managed, not necessarily avoided. Some risks cannot be avoided such as a debilitating illness or functional decline; you can't control taxes, inflation, or market volatility. But, you can manage and plan around these to minimize the potential impacts. The demographic group most at risk for outliving assets is the solo senior. Let's look at a few statistics to set the stage:
The Population 65 Years and Older in the United States: 2016 American Community Survey Reports estimated the number of people in the United States aged 65 and over as 49.2 million, and of them, more than half were age 65 to 74. The 75-to-84 age group share of the older population was around 14.3 million or 20%.
In this report, there were more older females (27.5 million) than older males (21.8 million), with the disparity in numbers between the sexes increasing with age. Of the 28.7 million aged 65 to 74, 15.3 million were female while 13.4 million were male. There were about 2 million more females (8.1 million) than males (6.2 million) among the 75 to 84 age group. Nearly twice as many females (4.1 million) as males (2.2 million) were 85 and older.
About one out of five adults ages 65 to 74 lived alone, but that figure doubled to around four out of 10 among those age 85 and older. People age 85 and older were also more likely to live in group housing (11%), such as nursing facilities, and less likely to live in non-family households.
These statistics illustrate the need to engage in a holistic or integrated planning process early in your retirement journey, to project what you might need to establish and maintain the quality of life that allows you to live with confidence that your money is not going to run out before you run out of life.
For the generation that finds themselves in the 49.2 million and living alone, there's good news for you. It's called lifestyle planning and creating guaranteed sources of income that will allow you to achieve your desired lifestyle without worrying about money. I address many of these strategies in the books I've written so I won't repeat what's contained there. What I will address here is the notion that it's not about how much retirement savings you have to get you through your life stages, success is more a function of retirement income planning.
I've recently been invited to participate with a non-profit organization, The Alliance of Lifetime Income, whose mission is to help Americans address the risk of outliving their retirement income. The Alliance is engaged in some quite relevant research, since most Americans are confronted by a looming retirement income shortfall (See RetireYourRisk.org). Their most recent research, available on their website, is quite alarming with regard to the anxieties about retirement income. I would argue that those of us navigating later life stages as a single are concerned exponentially. Added to the concern about running out of money is the worry about rising healthcare costs and funding healthcare should there be some type of chronic illness. The purpose of this article is simply to raise the alarm, not to present a doom-and-gloom perspective on financial matters as an elder orphan.
Read the three earlier columns in this series:
Maintaining Independence with Creative Housing Options
Emerging Aging Trends and How to Get Ready to Go It Alone
Social Connections Are Critical for Wellbeing At All Ages
In previous articles of this series, I addressed lifestyle matters, such as housing options, that must be integrated into life and financial planning. I discussed social connections that must be established and maintained to optimize health and well-being. Since everything discussed has to do with money matters, it makes sense to shift our focus to the appropriate type of life-stage planning that gives you a higher probability that you won't run out of money before you run out of time.
Let's start with an approach that is more customized around life-stage planning. I'd like to get out of the mindset that suggests success in retirement is inherent on a rate of return from your investments. There is a risky road to and through retirement. In retirement, particularly when a large portion of your retirement journey could be with only your income, success is a function of having the appropriate guaranteed income streams to achieve your lifestyle, which includes your housing choices, how much you need to fund self-care, support resources, social activities, and the list can go on but I think you get the idea. In a nutshell, you need to understand how you fund your lifestyle until the day you walk out on life.
To protect the journey across your various life stages, you need to allocate your financial resources by life stages. Putting all your money in one bucket and using that one bucket to achieve your lifestyle costs is a recipe for disappointment and more critically, for surprises. Here's an example to make this a bit clearer:
Alice is 65 years old, has just been widowed, and shifted to her husband's Social Security benefit which was higher than hers. As a couple, they were withdrawing money as needed to supplement their lifestyle and the money was coming from an investment portfolio. Alice is now faced with figuring out how to maintain her home on less guaranteed income, filing a tax return as a single, pulling out more funds from her investments to replace lost income, and account for inflation. Does Alice have enough money to achieve her new lifestyle as a solo?
This can't be answered without a plan but I can almost assure you with a high level of confidence that Alice is going to be surprised when the reality of market volatility strikes, there's a change in the tax environment, and, as she gets up in years, realizes that maintaining their marital home is too costly and overwhelming and she wants to downsize to move into a more socially conducive lifestyle arrangement. You see, Alice has a lifestyle that's predicated on an investing strategy using, more than likely, a traditional withdrawal strategy. This is what I call putting all your eggs in one basket. What are the options?
Here's what is more appropriate and an approach that will increase the probability that you won't run out of money early in your retirement journey. It's a strategy that's called lifestyle income planning, not investing. It's a five-step process to protect your desired lifestyle:
Step 1: Visualize your desired lifestyle using different life stages. For Alice, it could be establishing a lifestyle for her life stage from age 65 to 75 and then looking at age 85 to 95, and then perhaps 95 and beyond. The needs and financial costs are different with each of these life stages. And, as importantly, the financial solutions and investing strategies differ by life stage. A one-size-fits-all investing strategy will not get Alice from point A (where she is now) to point B (where she needs to be during her life journey).
Step 2: Once the desired lifestyle is mapped out, costs need to be applied to the lifestyle expenses required to achieve the goals of the plan. If you can visualize it, a credible lifetime income planner can cost it out, adding inflation, taxes, and unanticipated healthcare costs, Medicare cost-shifting and/or increasing, etc. This is a critical step often forgotten in financial planning since most planners focus on investing the money, not the income required, its predictability, or guarantees to achieve the lifestyle.
Step 3: Complete a gap analysis by stress testing your financial assets to determine the feasibility of achieving the desired lifestyle. It's the gap analysis that will create what I call a "bucket plan" to allocate financial assets to various buckets which will inform you which financial solutions are most suitable and appropriate to achieve the lifestyle. For example, typically a three-bucket plan is used with the first bucket being the funds you may need over the next 12 to 24 months, funds you need to keep protected without risk for emergency or a comfort fund. The second bucket should be the bucket that gives you guarantees for a predictable lifestyle -- and in this bucket, you typically find annuities that offer lifetime income with guarantees, and the certainty the lifestyle will not be disrupted. Finally, in the third bucket are assets that more than likely will not be used for 10+ years, for growth for the unknown, for inflation, for long-term care protection. Greater risk can be taken with these funds.
Step 4: Using the help of a trusted lifestyle income planner, identify all the appropriate solutions that are suitable for inclusion in each bucket. These can range from a series of laddered CDs, money market accounts, fixed annuities with lifetime income streams, long-term care solutions, investment portfolios appropriate to your level of risk tolerance and life stage, etc. A plan design will be developed in this step which will lead to implementation.
Step 5: Implement the plan as designed and monitor and evaluate the plan continuously because one thing we know is this: stuff happens. Life happens, laws change, preferences and goals change, and we need to ensure, at least annually, that a validation of the plan occurs.
As you navigate the road of retirement on your own, know that there are resources available to help. The fact that you're alone does not mean you don't deserve the best and the highest quality support resources, so set out on a journey to align yourself with like-minded professionals that can guide you on this most important planning journey to make sure you don't run out of money before you run out of time.
About the author: Jeannette Bajalia is the president and principal adviser of Petros Estate & Retirement Planning, where she has designed and implemented some of the most innovative estate planning solutions for clients and their families. She is also the founder and president of Woman's Worth, where she has specialized in the unique needs facing women as they plan for their retirement. She is an Investment Advisor Representative with Petros Advisory Services, LLC, a registered investment advisory firm. She is an Ed Slott Master Elite Advisor, a published author, a radio host, and has also appeared as a guest on various TV programs.