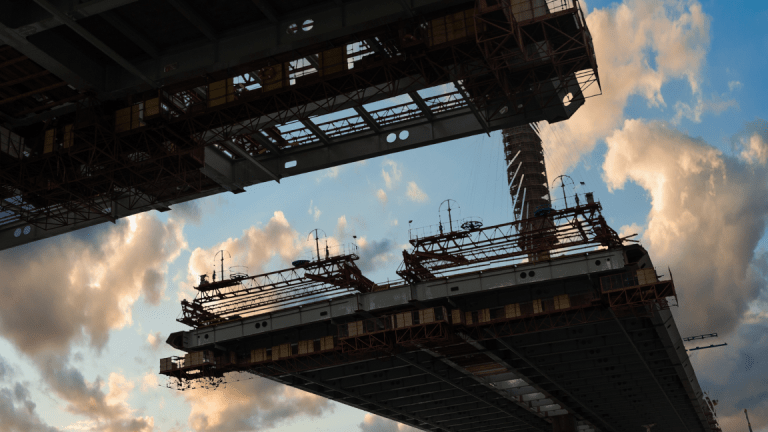 High-Grade Muni Bonds For Investors Facing High Tax Bills
Adviser Fred Bacani favors high-grade municipal bonds for some clients who are subject to high federal and local income taxes.
Adviser Fred Bacani favors high-grade municipal bonds for some clients who are subject to high federal and local income taxes.
Given the approximate 50-basis-points increase in rates so far this year, Fred Bacani, the head of fixed income and trading at owner-operated investment advisory firm Veritable, favors high-grade municipal bonds for the low-risk, income portion of overall investment portfolios for those of his clients who face high federal and local income taxes.
Where might you find such bonds? Bacani prefers a separate account structure due to the many advantages such as customization and tax efficiency, but mutual funds may offer benefits if you are buying in smaller quantities in the form of issuer diversification and liquidity.
"There are a lot of bond funds out there, so I would be mindful of key portfolio characteristics such as turnover and tax efficiency as well as average credit quality and management fees, which could eat away at an investor's total return," he says.
Some to consider according to Morningstar include Fidelity Limited Term Municipal Income (FSTFX), Fidelity Intermediate Municipal Income (FLTMX), Fidelity Municipal Income (FHIGX), Fidelity Tax-Free Bond (FTABX), T. Rowe Price Summit Municipal Intermediate (PRSMX), T. Rowe Price Tax-Free Income (PRTAX), T. Rowe Price Tax-Free Short-Intermediate (PRFSX), and T. Rowe Price Tax-Free High Yield (PRFHX), and Vanguard Tax-Exempt Bond (VTEB).
Read: Excellent Municipal Bond Funds, from Morningstar's Guide to Income and Dividend Investing.
Also, read about the S&P Municipal Bond 20 Year High Grade Rate Index and from the Federal Reserve Bank of St. Louis, the Index of Yields of High Grade Municipal Bonds for United States.
Bacani also says professional managers can further enhance yield, while avoiding problematic municipalities, through yield-curve positioning versus a simplistic laddered approach, callable structures to "steepen a flat yield curve," and value-added negotiation to get the best possible price for each bond.
For yield-curve positioning, Bacani uses various measurements to determine whether a part of the yield curve is cheap or expensive. "But a simple one for retail investors to monitor is the municipal-to-Treasury yield ratio," he says. "A higher municipal-to-Treasury yield ratio generally represents relative municipal cheapness versus taxable bonds."
Bacani also noted that Rule G-15 of the Municipal Securities Rulemaking Board, which is titled "Confirmation, Clearance, Settlement and Other Uniform Practice Requirements with Respect to Transactions with Customers," goes into effect on Monday, May 14. He urges retail investors to scrutinize their municipal bond trade confirmations to determine whether they are leaving too much on the table in terms of price markups charged by their brokers.
For investors who are not subject to the alternative minimum tax, or AMT, there are private activity bonds in the municipal market that offer higher yields compared to plain vanilla municipal bonds, says Bacani.
According to Bacani, housing issues (for example, Connecticut State Housing Finance Authority) and airports (Los Angeles International Airport) are the most commonly traded in the municipal market. "However, there are some private activity bonds issued by state and local governments, such as Texas, that are secured by the full faith and credit of the state," he says.
Bacani also likes -- selectively -- the municipal bond closed-end fund space for higher income opportunities.
"While [it seems] counterintuitive to buy securities that employ leverage in a rising short-term rate environment, several closed-end funds are trading at very attractive discounts to their net asset value and carry an attractive cash cushion," he says.
"Caveat emptor, however, as many closed-end funds are dipping down to lower credit quality for higher yield and/or paying unsustainable dividend rates that are at risk of a cut," he adds.
Within the municipal closed-end fund sector, Bacani has selected a handful of attractive funds based on a proprietary screen. Given the risks and complexities, he suggests hiring a professional manager to pick and choose the best available.
Got questions about the new tax law, Social Security, retirement, investments, or money in general? Want to be considered for a Money Makeover? Email Robert.Powell@TheStreet.com.