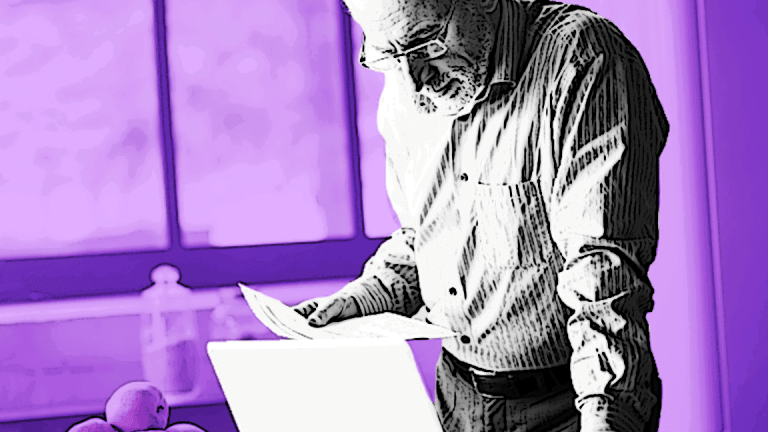 Have You Completed Your Retirement Checklist?
Adviser Sandra Adams has a retirement date checklist to help you get ready to make the transition from full-time work to your next adventure.
By Sandra D. Adams
So, you have finally set your long-awaited retirement date. You have likely been planning for (and dreaming about) this day for years, and it is finally in sight. But even though you have done so much planning and financially you are in a good place, there are likely some final details to put in place so that things go smoothly.
It may all seem very overwhelming and you may be wondering where to start. Based on our experience in assisting many clients through this exciting (and sometimes frightening) process, I thought I would provide some retirement date checklist items to help you make sure you have prepared yourself to say goodbye to your work life and hello to your next stage of life without worry that you have missed something important.
Meet with Employer/HR Department
Before you clean out your desk, review retirement-related benefits to get information for the decisions you will need to make.
If you are lucky enough to have an employer that still offers a defined benefit pension, this is the time to get the final figures and options for how you can consider taking that pension during your retirement (lump sum, life-only payment, life payments with various survivor benefits, etc.). You may have asked for pension estimates prior to setting a retirement date (for retirement planning purposes), but now is the time to get the final figures so that you can make your decision. Once you make the decision you are locked into it. We suggest working with your financial adviser to compare the options and run them with your other retirement assumptions to make sure you are making the best choice for your individual situation.
Discuss what happens with your retirement savings plan (401k, 403b, etc.) once you retire. What options do you have to keep the funds invested with the employer plan and what is the process if you decide to move the funds outside of the employer plan to be managed elsewhere after retirement (IRA rollover).
Discuss what happens with any insurance you have in place with your employer. Are there life insurance policies that continue as retiree policies after retirement? Will the death benefit stay static or will it decline over time? Are they paid-up policies or do they require premium payment on your part to stay in force? Do you have a group long term care insurance policy that you are able to continue after retirement by paying the premiums on your own? If so, what needs to be done to make the switch?
Do you have any unused personal or vacation time that has been banked that you will be paid for at the time of retirement? If so, are there any nuances with those payments? Any special tax withholding?
If you will be retiring early in a year or before year-end, are you able to arrange to maximize your retirement plan contributions for the year prior to retirement (if your cash flow will allow)?
Healthcare: Does your employer offer retiree health care for you and/or your spouse? If so, and you are younger than age 65, this is a huge benefit and you need to make sure you get these ducks in a row.
If not, and you are younger than age 65, we suggest you consult with a health insurance expert to determine the best course of action. In many cases, utilizing COBRA insurance for a period of time may make sense. And then, going to the Health Insurance Exchange will likely be a necessity, depending on your age.
If you are close to age 65, or 65 or older, coordinating your Medicare insurance coverage with your employer coverage as it ends to avoid gaps is no easy task. We recommend working with an insurance expert who is well versed in Medicare to make sure this transition goes smoothly. There are many nuances and deadlines that can be tricky here and you want to make sure not to make a misstep and find yourself without coverage for a time when something big can go wrong with your health -- not a good way to start your retirement.
Review any other benefits that you may need to clean up or make decisions about before retirement, i.e., deferred compensation plans, employee stock purchase plans, etc.
Meet With Your Financial Planner
To put your actual retirement plan into action, talk with your financial planner.
Make sure you have a sufficient amount of cash on hand/liquidity for your upcoming transition. Although you've likely done a good job of estimating what your monthly cash flow needs will be in retirement, we have found that it takes some time to get it just right. And there are always likely to be a few extra expenses in the first few months to get you settled into your new normal.
Determine where your monthly income is coming from, now that you are no longer working. If you have a pension and/or deferred compensation payments this will be the starting point. If there is still a gap, look at both your current and potential future tax brackets and try to keep your income tax experience somewhat consistent over time (or at least not higher in the future).
Knowing you will have required minimum distributions from qualified retirement accounts starting at age 72 and Social Security at some point in the future, we likely would recommend waiting to draw at least until your full retirement age or age 70, if you have other assets available for income.
We review what tax buckets you have available to draw from and analyze the best mix for drawing income both now and in the future (after-tax, IRA, Roth IRA, etc.). This may provide opportunities, depending on your income needs, to draw from IRAs and/or do Roth conversions in the gap years between retirement and Social Security/RMD age. This will help smooth out the future tax and get more into Roth IRAs for future tax-free income, especially for those retirees who have a large percentage of their savings in qualified accounts.
Prepare Mentally for Retirement
It isn't just about being prepared technically. You have to be prepared mentally and psychologically to have a successful retirement. Understand that leaving a career that has brought you notoriety, value, and a sense of self-worth does not mean you're without value. Look for your new sense of purpose -- to your family, to your community, to organizations and causes and activities that make you feel fulfilled. Find joy in hobbies, reconnect with friends and/or establish new friendships.
Get your Retirement Calendar in Order
It's a cliché but I believe it to be true because I have heard it so many times from real clients, "I am so busy now that I am retired, I don't know when I had time to work."
Those that fail in retirement find themselves with an empty calendar. They sit in a recliner in front of the TV and are bored to tears in the first week. Those who thrive and are successful fill their calendars with activities -- taking walks, meeting friends for lunch, taking grandchildren to the zoo, traveling.
Setting your retirement date should be a happy occasion, not something that gives you the cold sweats. Giving yourself some time to check the items off the list to make sure that things go smoothly. We suggest relying on your financial adviser as your retirement transition partner to help guide you through the transition process to make it as pain-free as possible.
About the author: Sandra D. Adams, CFP, can be reached at 248-948-7900, Center for Financial Planning, Inc., 24800 Denso Drive, Ste. 300, Southfield, Mich. 48033. Securities offered through Raymond James Financial Services, Inc., member FINRA/SIPC. Investment advisory services offered through Raymond James Financial Services Advisors, Inc. Center for Financial Planning, Inc., is not a registered broker/dealer and is independent of Raymond James Financial Services. Any opinions are those of Sandra D. Adams, and not necessarily those of Raymond James. Every investor's situation is unique and you should consider your investment goals, risk tolerance and time horizon before making any investment. Prior to making an investment decision, please consult with your financial adviser about your individual situation. RMDs are generally subject to federal income tax and may be subject to state taxes. Withdrawal of pre-tax contributions and/or earnings from an IRA will be subject to ordinary income tax and, if taken prior to age 59½, may be subject to federal tax penalty. Unless certain criteria are met, Roth IRA owners must be 59½ or older and have held the IRA for five years before tax-free withdrawals are permitted. Additionally, each converted amount may be subject to its own five year holding period. Converting a traditional IRA into a Roth IRA has tax implications. Investors should consult a tax adviser before deciding to do a conversion. Raymond James does not provide tax or legal services. Please discuss these matters with the appropriate professional.