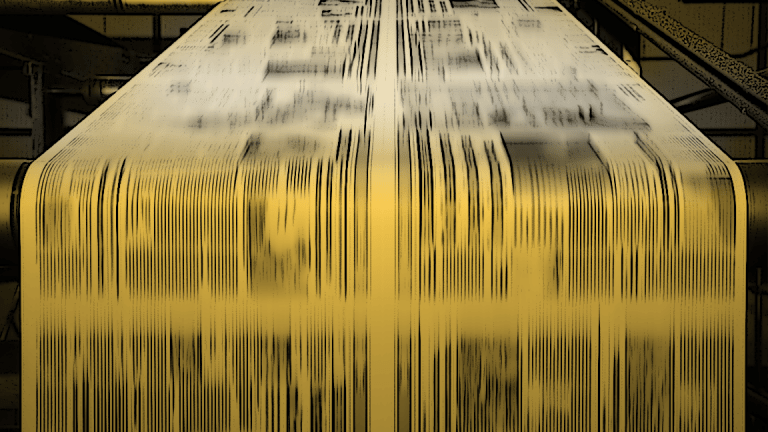 Briefing: Latest Retirement News (June 20 2019)
Here's the latest from the world of retirement-related news: Best places to retire early, target-date funds, using life insurance to bridge a retirement income gap and more.
Here's the latest from the world of retirement-related news: Best places to retire early, target-date funds, using life insurance to bridge a retirement income gap, and more.
How to reach savings limits for retirement accounts: Annual savings limits for 401(k) plans and IRAs have risen this year to $19,000 and $6,000, respectively, for people younger than 50. Here are two tips to get closer to those maximums.
SmartBrief/CNBC
The best place to retire early in each state: Kiplinger has considered cost of living and taxes to pick one great place for early retirement in each state.
SmartBrief/Kiplinger
RMDs have potential to go beyond retirement income: Retirees who do not need to use required minimum distributions for income might use them to cover essential or discretionary expenses or to leave a legacy. Kelly LaVigne of Allianz Life Insurance Company of North America provides an overview of RMD rules and information for using RMDs in different ways.
SmartBrief/Financial Advisor Online
Employer 401(k) match reaches record high: The average employer 401(k) match has risen in recent years and has hit a record high of 4.7%, according to Fidelity. That has increased the average total savings rate, Fidelity says.
SmartBrief/CNBC
Grim turning point looms for Social Security: Next year Social Security will need to begin drawing on its trust fund to make payments to retirees, a necessity that it will be able to sustain for only about 15 years, writes Jeff Sommer. After that, payments will have to be slashed an average of 20%.
SmartBrief/The New York Times (subscription)
Seniors facing retirement gap can leverage life insurance: Seniors facing a retirement shortfall should leverage life insurance policies rather than letting them lapse, writes Bryan Nicholson of the Life Insurance Settlement Association. Among the ways people can pull cash out of their policies are through loans, accelerated death benefits or a life settlement, he writes.
SmartBrief/InsuranceNewsNet
How working can affect Social Security benefits: Holding a part-time job in retirement can improve your financial situation, but it can also affect Social Security benefits if you have not reached full retirement age.
SmartBrief/U.S. News & World Report
Americans face shortfall in retirement savings: Account balances aren't rising quickly enough, meaning that workers may run out of money in retirement, according to a World Economic Forum report. The forum estimates that a 65-year-old's savings will last 9.7 years, leaving a gap of 8.3 years for men and a gap of 10.9 years for women.
SmartBrief/Financial Advisor Online
Paper offers alternative to TDFs as retirement default option: Target-date funds are the qualified default investment alternative in more than 90% of retirement plans, and while those funds may work well for younger investors, they are not always best for older investors. A white paper from Jason Shapiro of Willis Towers Watson explores a hybrid alternative in which a TDF would transition to a managed account as retirement approaches.
SmartBrief/Wealth Management
What raising the age for RMDs would mean for retirees: The Setting Every Community Up for Retirement Enhancement Act would make several changes, including raising the age at which required minimum distributions begin to 72. Here is a look at how the bill, which has cleared the House, would affect retirees.
SmartBrief/CNBC
Ventas CEO says there is "powerful upside" in senior living: Senior living starts and demographic demand point to positive growth in this asset class with starts improving "considerably" in the first quarter--rising 55% from their peak in 2015, according to Debra Cafaro, chairman and CEO of Ventas. Senior living is "a great business and there's going to be a very powerful upside, and we're starting to see the leading indicators of that," she says.
SmartBrief/Nareit