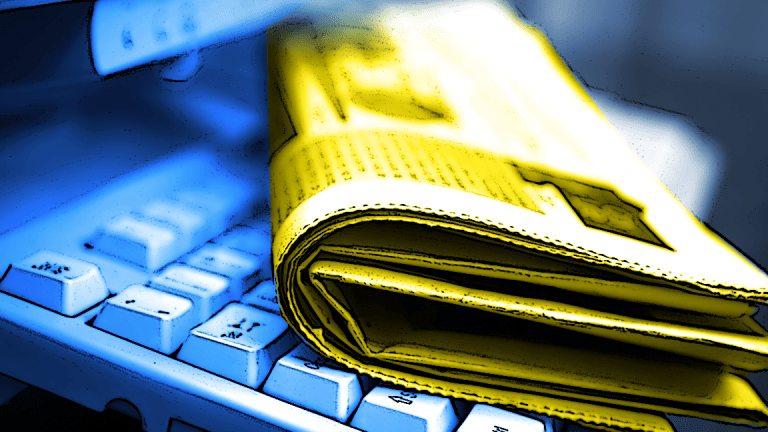 Briefing: Latest Retirement News (April 18 2019)
Here's the latest in the world of retirement-related news: Reverse mortgages, bond ladders and retirement anxiety.
Here's the latest in the world of retirement-related news: Reverse mortgages, bond ladders and retirement anxiety.
Where you live in your 20s affects your age and health at retirement: Researchers have found a strong connection between the employment data from where a person lives in their 20s to that person's long-term health and employment status -- all the way through to retirement. This research suggests choices about where to live- - and where to move to pursue a job at a young age -- could have a dramatic impact on overall well-being for decades.
SmartBrief/The Conversation
Reverse mortgage can be strategic option in early retirement: Reverse mortgages can seem expensive but costs can be offset by other gains in a financial plan, writes Wade Pfau, a professor of retirement income at The American College. Options include using a reverse mortgage to refinance a regular mortgage and avoid house payments in early retirement, using it to delay taking Social Security benefits or using it to coordinate investment distributions to reduce pressure on a portfolio when markets are weak.
SmartBrief/Advisor Perspectives
Advisers say plan sponsors want to serve participants after they retire: Plan sponsors are increasingly interested in providing products and services to participants who have retired, according to a PIMCO survey of 401(k) advisers and consultants. Sixty-six percent of respondents recommended sponsors provide income options tailored to the needs of retirees.
SmartBrief/PlanAdvisor Online
Offer clients a positive spin on retirement planning, says expert: Financial advisers should give clients "a positive spin" on planning for retirement rather than trying to evoke fear or guilt, writes Robert Laura of SYNERGOS Financial Group. He suggests engaging clients in discussions about personal topics and then using them as a bridge to conversations regarding finances.
SmartBrief/Financial Advisor Online
Bond ladders are a good way to secure retirement income: Bond ladders, in which bonds with varying maturities are purchased, are an effective way to secure retirement income, Sarah Max writes. Excess proceeds can be reinvested, taking advantage of higher yields when rates are rising and knowing those yields are locked in when rates fall.
SmartBrief/Barron's
Wishful thinkers may save less for retirement, study says: Wishful thinking may have a negative effect on retirement, according to a working paper from the National Bureau of Economic Research. The report says wishful thinkers may be overly optimistic about their future income and put less in their nest eggs.
SmartBrief/ThinkAdvisor
IRI research: Retirement anxiety is growing among boomers: Almost half of America's 78 million baby boomers have nothing saved for retirement, which is causing an increase in retirement anxiety, according to a survey by the Insured Retirement Institute. Concerns about affording healthcare in retirement and outliving savings are sources of financial stress, and many boomers underestimate how much retirement income they will need, research showed.
SmartBrief/401(k) Specialist
Introducing TheStreet Courses: Financial titans Jim Cramer and Robert Powell are bringing their market savvy and investing strategies to you. Learn how to create tax-efficient income, avoid top mistakes, reduce risk and more. With our courses, you will have the tools and knowledge needed to achieve your financial goals. Learn more about TheStreet Courses on investing and personal finance here.