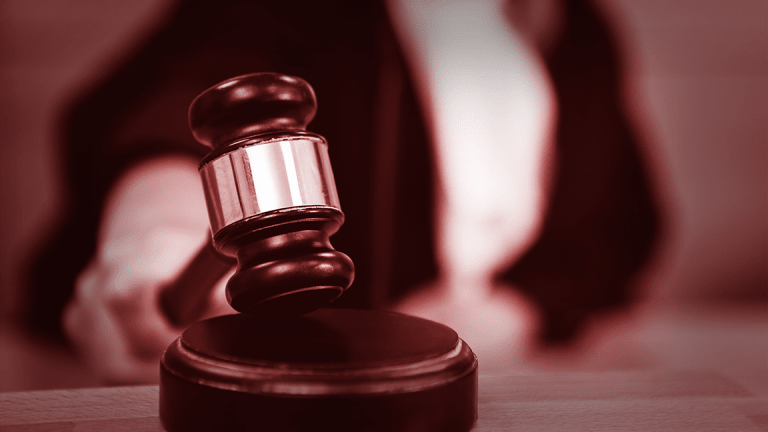 Avoid Mistakes and Red Tape When Splitting Assets in Divorce
Financial adviser Dan Vredeveld outlines how to avoid mistakes when managing retirement accounts in a divorce.
By Dan Vredeveld
Every 13 seconds, someone, somewhere, files for divorce. While no one wants to be part of this statistic, those that are should be armed with detailed information to avoid missteps that could cost them.
Assets get split up when it comes to divorce and there is no exception for the individual retirement account (or IRA) or work plan accounts. In fact, retirement accounts and pensions are fought about in 62% of divorces according to a 2016 American Academy of Matrimonial Lawyers survey of its members.
Whether it's a traditional IRA, SEP IRA or a SIMPLE IRA, the same rules need to be followed, and with all the red tape, things can get tricky. So, what do you or your loved ones going through a divorce need to know about how retirement accounts are handled during the split? Let's dive into three things you'll want to keep in mind about dividing your accounts:
Get a Divorce Decree for IRAs
If you want to ensure that your IRA funds are moved tax-free, the first thing you should do is obtain a divorce decree that addresses marital property rights. Make sure that it is consistent with your state's domestic relations law. Normally, this decree will come from a court but it may also use orders from state agencies. If you do not have the decree, you will not be able divide the IRA with a non-taxable transfer. IRAs can only be divided due to a divorce if there is a divorce decree.
Take for example this couple who had a cordial divorce and tried their best to save money by not involving lawyers. The two of them put together their own agreement on how they would handle custody of their children and divide their property. When filing for divorce, the husband included their agreement. The wife was unemployed and had debt to pay; he wanted to help her, and they agreed he would split the IRA before the divorce decree was final. Due to this move, the final divorce decree stated that neither wife nor husband had an IRA. And when the husband filed his taxes, he had to pay the income taxes due on the IRA distribution. To make matters worse, he also had to pay a 10% early distribution penalty because he was not yet 59½.
Unfortunately, even a signed agreement on how exes want property, like an IRA, to be divided will not suffice unless it was submitted to court for approval. Should the court approve an informal agreement, then the court order would provide a legal way for the IRA to be split. In the case above, the husband should have waited for the divorce decree before making any moves.
Remember, if you take a distribution from an IRA without a divorce decree and give the funds to your ex-spouse, you have a taxable distribution and your ex-spouse does not have a retirement account, they just have money. And you have a tax bill.
Did you know: while a qualified domestic relations order (QDRO) is required to divide a work retirement plan, like a 401k, it is not needed to divide IRAs (there's at least one less thing you have to worry about).
Complete a Trustee-to-Trustee Transfer
To follow the rules of a divorce decree, a trustee-to-trustee transfer should be used, transferring funds directly from one spouse's IRA to the other spouse's IRA. The divorce decree will order the IRA owner/spouse (not the custodian) to divide the IRA. If the IRA owner doesn't cooperate, they could get in trouble with the court.
Make sure to consult your adviser before moving forward to have them check the decree for the following:
The decree is specific about how and when assets are split; if the IRA value fluctuates, the date that the IRA is will be critical.
The decree should state who must pay for any fees and how they will pay the fees.
If there is any uncertainty on these points, your adviser may want to have the court clarify the decree.
Once you've made all the correct steps to ensure you set up the IRA split correctly, you'll be ready to transfer your IRA funds. Make sure that you work with a qualified adviser to help ensure you follow the procedures required by your IRA custodian.
Give a copy of the divorce decree to your IRA custodian to provide them authority to move the funds.
Complete the paperwork to authorize a transfer.
Have the funds transferred to the ex-spouse's IRA through a trustee-to-trustee transfer so no reporting will need to be issued to the IRS and there are zero tax consequences.
One important thing to note is that should the ex-spouse who received the funds decide to take a distribution from the IRA, the distribution will be taxable. In addition, if they are under the age of 59 1/2 they will also face the 10% early distribution fee.
We can learn from a 2012 case in Maryland on what we should avoid when it comes to trustee-to-trustee transfers. John Kirkpatrick, M.D., and his wife, Christiana, were going through a very rough divorce. When they reached an agreement on issues in relation to his IRA, the court order stated:
"ORDERED, that the Defendant shall transfer to Ms. Kirkpatrick the sum of One Hundred Thousand Dollars ($100,000.00) directly (and in a non-taxable transaction) into an IRA appropriately titled in Ms. Kirkpatrick's name within fourteen (14) days of the entry of this Order...."
Unfortunately, Dr. Kirkpatrick did not utilize a trustee-to-trustee transfer. Instead, he took distributions payable to him from his IRA and gave them to Christiana. Since he did not report the distributions as taxable to him, the IRS was not pleased. Even though he argued that the distributions were tax-free IRA transfers due to a divorce instead of regular, taxable distributions, the Tax Court disagreed. They insisted that he didn't follow the specific court order.
The court stated: "Here, all relevant sources -- the Code; the case law; Internal Revenue Service guidance...; and even the consent order in petitioner's divorce proceedings - suggest that taking distributions from IRAs and writing checks to one's spouse is not the appropriate form for a tax-free transfer of an account incident to divorce under section 408(d)(6)."
Both Dr. Kirkpatrick and Christiana lost in this case. Dr. Kirkpatrick ended up with tax bills even though he no longer had the money. And Christiana was not given funds that were eligible to be held in an IRA. What a shame for both of them.
Update Your Beneficiary Forms on IRAs
Once the divorce has been finalized, there is yet another step you'll want to ensure that you complete. Update your beneficiary forms on all retirement and investment accounts. One tricky area to pay special attention to is your work retirement plan such as a 401(k) or 403(b). If you want someone other than your ex-spouse to receive your IRA, you must have a spousal waiver if you live in a community property state. There are nine community property states: Arizona, California, Idaho, Louisiana, Nevada, New Mexico, Texas, Washington and Wisconsin. In a common-law state, you may name anyone you want as the beneficiary to your IRA. They don't even have to be a relative.
As discussed earlier, divorce decrees only apply to IRAs and not retirement plans. Even though a spouse can waive their rights to retirement benefits in a divorce decree, if there is a beneficiary form naming the (ex-) spouse, they will very likely end up with the retirement plan. Don't forget to update your beneficiary forms after a divorce to help ensure your assets go to whom you wish. For work retirement plans, be careful who signs the spousal waiver. It must be a spouse; documents signed by a fiancé, such as a pre-nuptial agreement, do not count.
Unfortunately, there are numerous examples of beneficiary forms and waiver missteps. For example, Bob and Katie were divorced in 2009; Katie was Bob's second wife as his first wife had passed away. Following the divorce, Bob updated his beneficiaries of his 401k to his two children, taking Katie's name off of the beneficiary forms. However, he was unaware that he needed to have a spousal waiver. When he passed away in 2012, his $400,000 401k ultimately went to his ex-wife Katie, leaving his two children without the inheritance he expected to be leaving them. Not to mention, Katie had already received a good portion of his IRA during the divorce. If Bob had a spousal waiver in place his plan would have worked out how he truly intended and his children would have had received their inheritance.
There are a multitude of decisions to make during your divorce, especially financial ones. When it comes to dividing retirement funds, errors can create very serious long-term effects.
Read more about spousal waivers and IRAs here.
About the author: Dan Vredeveld is an adviser with Richmond Brothers, Inc., a registered investment advisory firm based in Michigan and serving clients throughout the U.S. He is a Certified Financial Planner™ and a member of Ed Slott's Master Elite IRA Group™. For more information about this group, or to find a member near you, visit IRAhelp.com.