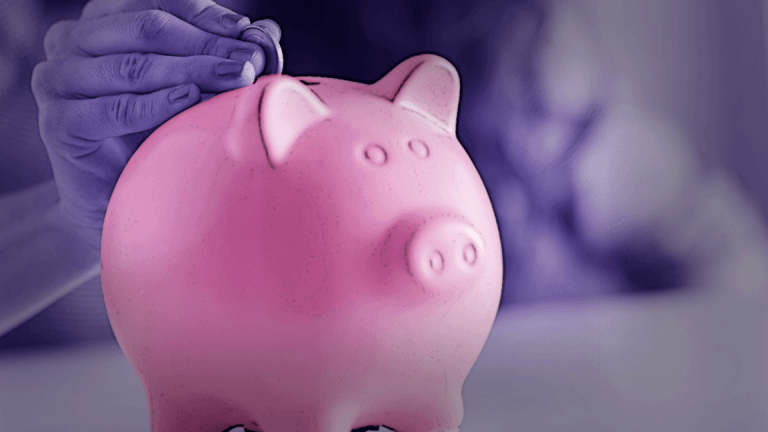 ABLE Accounts Help Folks With Disabilities Have a Better Financial Life
Adviser Rick Loek explains the ins and outs of ABLE accounts, tax-advantaged savings accounts for individuals with disabilities and their families.
By Richard "Rick" Loek
Earlier this year I was in a meeting with my son and an employee of the state of California whose specialty is to advise clients about the Supplemental Security Income (SSI) and Social Security Disability Income (SSDI) options. During the meeting, we touched on income restrictions and savings restrictions. You may know that someone on SSI cannot have savings of more than $2,000. If savings exceed that amount, there are consequences.
This state employee told us about a special savings account called a Cal-ABLE. (Note, however, California has not implemented this system because of staffing issues.)
A few days after the meeting I researched ABLE accounts. These accounts can indeed allow the person receiving assistance to save money in excess of the $2,000. What is the catch? How is it on one hand that savings cannot exceed $2,000 and then the ABLE account somehow gets around this problem?
What Is an ABLE Account?
These accounts are a special type of 529 plan. A standard 529 plan is a college savings account. Much like a 529 college savings plan, ABLE accounts (529a) are administered by states.
An eligible individual can open one ABLE account through the ABLE program in any state, if the state permits it. The individual, also called a designated beneficiary, can only have one ABLE account. There is an exception when the account is being moved to a different state's program.
ABLE stands for Achieving a Better Life Experience, and they were created in the ABLE Act of 2014.
Who Can Qualify to Have an ABLE Account?
To be eligible to have an ABLE account the individual must have been disabled before the age of 26 and is expected to remain disabled for a continuous period of not less than 12 months.
ABLE Accounts Can Pay For Qualified Expenses
Qualified expenses are liberally defined. Any expense related to the eligible individual's disability. These include, but are not limited to these expenses:
Education
Housing
Transportation
Employment training and support;
Assistive technology and related services
Personal support services
Health
Prevention and wellness
Financial management and administrative services
Legal fees
Expenses for ABLE account oversight and monitoring
Funeral and burial; and
Basic living expenses
Housing expense are also consider qualified (use caution):
Mortgage (including property insurance required by the mortgage holder)
Real property taxes
Rent
Heating fuel
Gas
Electricity
Water
Sewer; and
Garbage removal
Read IRS Publication P907 -- Tax Highlights for Persons With Disabilities.
There are guidelines about keeping distributions segregated from other assets. This is important when it comes to reporting assets to the Social Security Administration. Remember these funds are to be excluded -- unless you have commingled the money.
Funding the Account
ABLE accounts allow for after-tax money to be contributed up to the annual limit of $15,000 in 2018. The funds in the account grow tax free so long as the money withdrawn is used to pay for qualified disability expense.
Funding of the account can be done through contributions from anyone. The annual $15,000 limit applies regardless of the source of the funds. Contributions are not considered to be income to the individual.
Additionally, the individual may contribute a portion of their wages. The earned wages are still considered to be income; this is not a way to avoid recognizing the income. The individual may make additional contributions. The total between wages (up to $12,060) and contributions may not exceed $27,060.
Possible Drawbacks to ABLE Accounts
There are always drawbacks, right? Well, the account cannot exceed $100,000 (this amount may vary by state). Also, when the individual dies the state has the right to pursue the value of the account to repay monies paid by the state. Specifically, the guidelines state that after paying the deceased's qualified expenses the state may require reimbursement for Medicaid benefits the designated beneficiary received -- if the state files a claim.
What About Your State?
What I found out is California may not have their program launched yet, but in 2015 residency requirements were removed. This means that you can open an ABLE account in any state. Note that there might be a fee to move the account to another state, should you choose to move the account.
Some states formed partnerships to improve access for eligible individuals to enroll in ABLE programs. You may see different types of arrangements between states administering ABLE programs.
What's Next?
As I continue the journey getting my son signed up for his ABLE account I will post my updates on my site. Feel free to follow us there.
Read more about ABLE accounts from the Social Security Administration
About the Author: Richard (Rick) Loek coined the phrase "recovering software engineer" after retiring from the field of software development, where he worked at several startups. Rick uses his complex problem-solving skills to assist people in designing creative solutions to the issues they face. He has been participating in Ed Slott's Elite IRA Advisor Group since 2007. The Elite IRA Advisor Group is committed to providing the highest level of IRA education to the nation's top financial advisers. Rick and his wife, Mary Lee, own Onesta Wealth Management a California-based registered investment advisor, and Calrima Senior Services & Insurance Solutions, Inc. Disclaimer: Any prudent investor would consult with their own professional adviser(s) and verify the content of this article before making a commitment. This article does not construe tax or investment advice. Insurance products are only protected by the claims paying ability of the issuing company. This is an advanced strategy and requires close attention and the support of appropriate professionals.