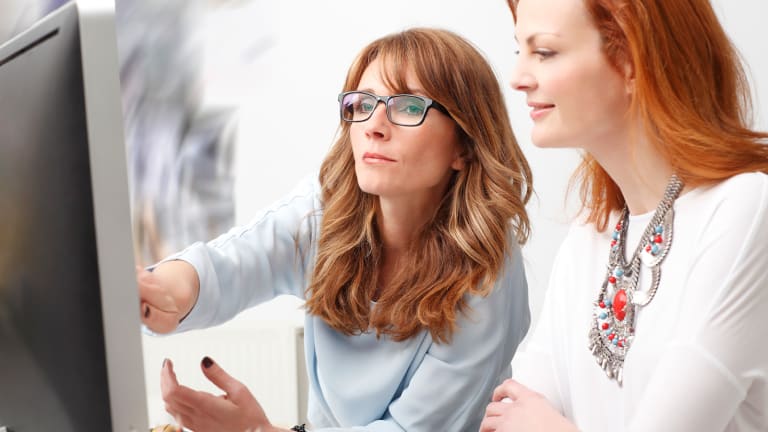 10 Year-End Financial Tasks to Complete Now
Adviser Dustin Obhas says you should get a head-start on these satisfying and important financials tasks. Don't wait until the end of the year.
By Dustin Obhas
As we've moved into the second half of 2018, time seems to be speeding up. Summer ends and life starts to get more hectic, school starts back up and the holiday season nears. Before life gets too busy, assess where you are with your financial to-dos and start planning the remainder of the year so you can end the year on a high note. Here is a list of 10 things you can do to improve your financial situation before we say goodbye to 2018.
Evaluate your Insurance Coverage
Have you had a major life event happen recently? Maybe you bought a house, had your first, second or third child, dealt with the passing of a parent or started a new job. No matter what's happening in your life, it's a good time to assess whether your family is cared for in the event of your death or disability. Life insurance should be given serious consideration, and I'm not just talking about the coverage that your employer provides on your behalf, as that may not be adequate. Additionally, individuals often overlook disability coverage. Like life insurance, disability coverage can be provided by your employer, but as with life insurance, the amount of coverage may not be adequate for your situation. A simple test is to ask yourself, if you became disabled for months or years, would your family be able maintain their current standard of living without your contribution whether that means income or managing the household?
As you age, the risk for disability and illness only increase. As a result most Americans who reach age 65 will need long-term care services at some point in their lives according to the U.S. Department of Health and Human Services. And long-term care is expensive. According to a study conducted by Genworth in 2017 the median monthly cost of an assisted living facility is $3,750 and the median monthly cost of a private nursing home room is $8,121. Relying on your retirement savings to cover these costs, especially in pre-tax accounts, would be very costly. You can minimize the impact of costly long-term care on your finances by considering long-term care insurance.
Get, or Keep, Your Estate in Order
Do you know who gets your money when you die? Who makes financial and medical decision on your behalf in the event you can't make them yourself? If you have young children, who will be their guardians if you and your spouse pass away unexpectedly? When was the last time you reviewed your beneficiary designations?
If you don't have a basic estate plan and documentation in place, including a will, power of attorney designation and a health care directive, your loved ones may have a hard time settling your estate during what is already a very difficult time. If you have an estate plan in place it should be reviewed every few years or as circumstances change. Taking this step now will ensure your loved ones are provided for during a very stressful time.
Fund Your Emergency Fund
Ideally, you should have an emergency fund and it should contain between six and nine months' worth of expenses in cash. If you don't have an emergency fund yet, make it a priority to create one in the next year. I've found setting up direct deposits to a savings account every month or every paycheck is a very effective way to build up your savings. If you are also saving for a specific goal, maybe a remodeling project, or a down payment for a new home, one option could be to open a separate savings account for that project and fund it regularly, and separately from, your emergency fund. The point is having a reserve of funds for large expenses that come up regularly so you're less likely to be in debt after.
Maximize Your 401(k) Contributions
The maximum this year is $18,500. For those age 50 or older, there's an extra $6,000 in retirement savings, or $24,500. I realize not everyone can realistically save over $18,000 a year, but it's important to contribute something. Many plans offer some form of employer contribution, try to start matching as much as they put in. Then, try to increase your contributions over time by adding 1% or 2% more every year. If you get an annual pay increase, you can increase your contribution at the same time to minimize the impact felt on your pocket book.
Consider an HSA
A Heath Savings Account (HSA) is available to individuals who have a high-deductible health insurance plan. HSAs are unique in that they offer dual tax benefits. You benefit now because contributions are tax-deductible. You benefit later because those contributions grow tax-free, as long as you use the money for qualified medical expenses. The maximum contribution amount for 2018 is $3,450 for singles and $6,900 for families.
Consider a Roth Conversion
A Roth IRA is a great tool to have at your disposal come retirement. There are two ways to fund a Roth IRA: direct contributions and IRA conversions. A Roth conversion allows you to transfer pre-tax dollars in a traditional IRA into a Roth IRA. You'll pay taxes now on the amount converted and the principle and interest can continue to grow tax-free. A Roth conversion makes the most sense in years where your income is abnormally low, converting some of your pretax IRA (or 401(k)) to a Roth is an effective strategy to save on income taxes later. You'll also gain flexibility when it comes to retirement income planning as there are no required minimum distributions (RMD) on Roth IRAs. Before you complete a Roth conversion, it's important to consult with your tax specialist because once completed you can't undo a Roth conversion.
Don't Forget Your RMD
At age 70 ½, you must take a required minimum distribution (RMD) out of your IRA by Dec. 31 each year. If you miss this deadline, you will be penalized 50% on the distribution amount. Those that have an inherited IRA from a non-spouse owner will need to perform an RMD annually also, regardless of their age. If you have a larger RMD than you need, there are ways to minimize the effects of that RMD on your tax rate, including Roth conversions. If you are considering a Roth conversion you should work with a financial adviser to make sure you understand age and income restrictions, as well as any tax consequences because once made a Roth conversion cannot be undone.
Education Savings Accounts
Another way to take advantage of tax savings is contributing to a 529 plan. Aside from the benefit of compounding growth to help with the cost of future education for children or grandchildren, many states also offer a tax benefit. For example, in Illinois, a married couple can get a state tax deduction of up to $20,000 ($10,000 for single). The recent tax reform has changed the eligible expenses for 529 plans as well. Once only for college, you may now use the 529 plan for private elementary or high school education. It should be noted that it only covers tuition, which is far more restrictive than qualified expenses for post-secondary or higher education expenses, and has a $10,000 maximum withdrawal for private school tuition.
Tax Benefits for Charitable Contributions
For those who are charitably inclined, recent tax reform has made it harder for individuals to get a tax benefit when they give to charity. There are however still some options to consider one is a qualified charitable distribution (QCD). For those with RMDs, having your distributions sent directly to a qualified charitable organization will eliminate the taxable income associated with the RMD. So if you don't have a need for the money and you're charitably inclined, a QCD is a great way to minimize your tax liability while supporting the causes you care about. For those with highly appreciated stock, consider opening a Donor Advised Fund. By transferring your highly appreciated stock to a Donor Advised Fund (DAF), you avoid recognizing capital gains, and may qualify for a current-year tax deduction. The money sits invested in the DAF until you're ready to make a grant to a specific charity. You will need to consider all administrative and investment fees as well as account minimums as they vary.
Start Planning for Next Year
It's never too early to start planning out your goals for next year. Start thinking and jotting down your goals for next year and compare them to what goals you set out for yourself this year. Pat yourself on the back for those you accomplished and figure out what you can learn from those you didn't so you can make 2019 your best year yet. Do you want to pay off your mortgage (or a significant chunk of it), pay off credit card debt, a savings goal? Whatever it is, I'm a firm believer that if you state your goals on paper, with an action plan then you're far more likely to accomplish those goals.
Comprehensive financial planning is an ongoing process. It's important to take a look back at these questions each year and make adjustments as needed. If you're not sure where to start or have questions talk to your financial adviser about the best place to start.
About the author: Dustin Obhas, CFP®, AIF®, is a vice president and financial adviser with Wealth Enhancement Group. Obhas is also a member of the Financial Planning Association of Illinois. Advisory services offered through Wealth Enhancement Advisory Services, LLC (WEAS), a registered investment advisor. Certain, but not all, investment adviser representatives (IARs) of WEAS are also registered representatives of and offer securities through LPL Financial, member FINRA/SIPC. Wealth Enhancement Group and WEAS are separate entities from LPL. Wealth Enhancement Group is a registered trademark of Wealth Enhancement Group, LLC.