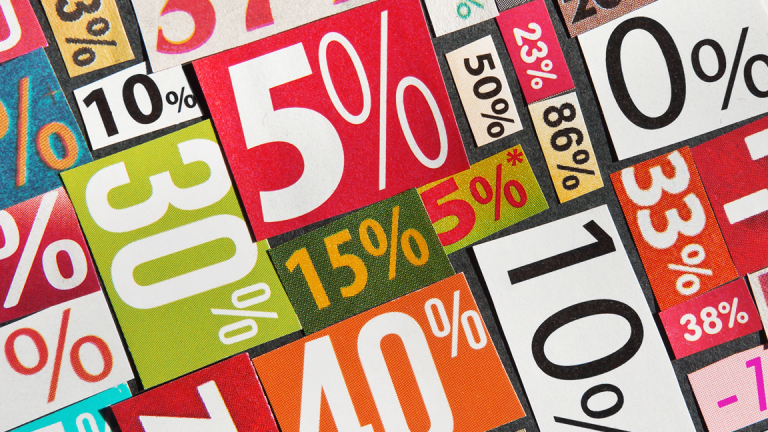 When Saving Money Actually Ends Up Costing You More
Jeanette Pavini says to be careful and think twice before dropping a dime.
But first, a special invitation just for Retirement Daily subscribers:
Want to learn more about planning for and living retirement from the nation's top experts, including the nation's top IRA expert, Ed Slott, and Robert Powell, the editor of Retirement Daily? If so, then sign up to attend TheStreet's Retirement Strategies Symposium on April 6 in New York. As a benefit of your subscription to Retirement Daily, you're eligible for our lowest priced ticket -- $99. That's a $100 savings off the general admission price of $199. You can see the full agenda at our conference website, but Retirement Dailysubscribers need to click on this link to get their discounted tickets.
And now, back to Jeanette's column...
Since I was a young girl, I have always liked to save money. In fact, I have built my career on trying to find ways to help people spend less and save more. But believe it or not, there are things we do with the intention to save that can actually end up costing us more in the end.
Here are a few things to think twice about before dropping a dime.
Many stores offer their own credit cards enticing new users with incentives such as an additional discount for opening a new account. This works for me but only if it's for a large purchase where the discount can really add up and if you pay it off in full by the due date.
For example, we were remodeling our kitchen cabinets and one of the home improvement stores was offering a 10% discount for opening their credit card. We did that and saved over $1,000. But this is where you have to be careful because if you don't pay the balance in full by the due date, you may end up paying more in interest and fees.
So, that $1,000 savings can cost you more in interest if you let the balance drag on. There's also the delayed billing for six months offer. Be very careful here. Paying even one day late can make all of that zero interest for six months retroactive and due in full.
Buying in bulk isn't necessarily the best way to save money. Often, you need to buy a large amount of the same item to save. But sometimes the merchandise expires or goes bad before we get to it. You end up throwing money out the window along with the products. Consumers can usually find really good sales by being a loyalty member at their local grocery store or pharmacy. Here you can usually find the deals without having to buy in volume.
When making a purchase for something you will keep for many years, such as a mattress, not buying the best product within your budget can be a mistake. Spending a bit more to get a longer warranty or a higher quality product is worth it. Cutting corners may mean another purchase in the near future which ends up costing you nearly twice as much.
Prepaid services may sound like a good investment but unless you're confident you will use it within the required period of time, you may want to hold off.
Take, for example, exercise classes. I have purchased discount classes by prepaying and ended up not liking the class. In the end, I spent a lot of money for one class. The same goes for things like gym memberships. Sometimes paying a little more on a monthly basis instead of locking yourself in is a better route to take until you're sure.
Travel has become one of the most competitive markets, which usually means better deals for consumers. But don't assume saving money by purchasing the least expensive ticket will save you money when all is said and done. It is important to know what that discount gets you. My nephew got one of the best deals I had ever heard of to go from San Francisco to South East Asia. His ticket was around $400 round trip! But there was the fine print which included some wording that would have worried me about losing my seat! Luckily, it worked out for him. But with travel deals, don't assume the best price means the best deal.
Medical plans are confusing to understand. The terms, conditions, fees, deductibles, coverage and networks will leave even the savviest of consumers guessing. Don't jump on the least expensive medical plan because it could end up costing you more in care and prescriptions. A lower monthly premium isn't always the best measure for overall costs. Consider how many times you will be using your insurance and if you need prescription medications. Consult someone from the insurance company to explain the pros and cons when comparing plans. You don't want saving money on a monthly basis to cost you hundreds, even thousands more in the long run.