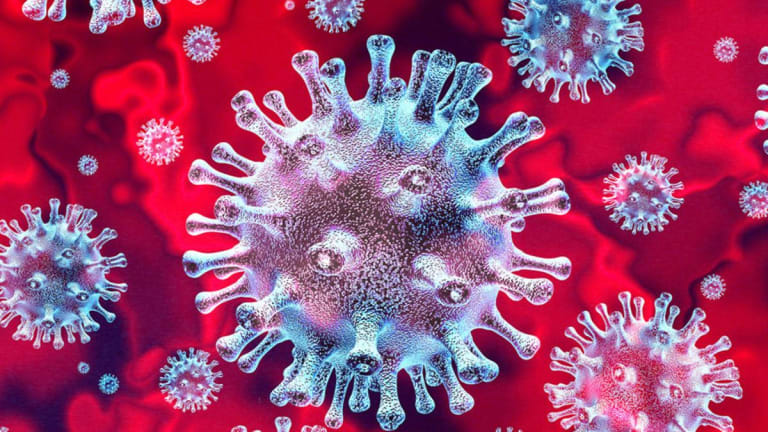 Tips to Stay Healthy While Traveling
Jeanette Pavini has useful strategies to reduce the risks of getting sick when you travel, especially on a plane.
There are so many perks to traveling. We can get from one country to another in a day. We can explore new parts of the world and we can visit friends and family with ease.
However, one of the downsides to travel -- aside from the prospect of delays or bumpy flights -- is exposing yourself to getting sick. The thing about being on a plane is that you are in an enclosed area, sometimes for many hours. And not only are you exposed to the germs of the people around you, but also germs and bacteria left behind by passengers on previous flights. 
This is of concern right now because of the spread of the new coronavirus out of China. On Friday, U.S. officials declared a public health emergency for the coronavirus. Federal officials also said Americans should not let panic or fear guide their actions and they repeated the recommendation that the general public does not need to wear face masks, but have issued warnings against traveling to China. For the latest on the coronavirus from the Centers for Disease Control and Prevention, check here.
Right now, you are far, far more likely to need to protect yourself from a cold or the flu or some common stomach virus when traveling.
Here are a few ways you can cut down on your risks:
Prepare for a healthy trip the day before you travel. Get sleep, pack healthy snacks, bring medications and don't forget the hand sanitizer. Have some chewing gum in case your ears get plugged up. Bring an empty water bottle so you can fill it up after you get through security. Staying hydrated can be a good defense.
Pack your own sanitizing wipes. Wipe down your armrests, seat belts, the food tray in front of you, the TV screen and remote. Take a few with you in the restroom for doorknobs. It only takes a few seconds to do and can be one of the best ways to stay healthy during a flight.
Try to avoid touching your eyes, nose and mouth. This is a good practice in general, but particularly when on a plane. If you have to rub your eyes or nose, use a clean tissue.
The seat pocket can be a carry-all for a variety of things from past passengers. For example, used diapers, facial tissues, napkins and other trash items stay in those pockets for hours. Avoid putting your items in the seat pocket. If you must, clean it out with a sanitary wipe. Another tip: Travel with a large plastic bag. Keep your items in the plastic bag and put the bag in the pocket. Trash the bag after the flight.
Try to pick a seat away from the restrooms or the back of the plane. Avoiding spots where people tend to gather can expose you to more germs.
If you are sitting next to someone who is sick, don't be shy about asking to change seats. Years ago, I was on a flight from Detroit to San Francisco. When I sat down, within 5 minutes I could tell the woman next to me was sick with a cold. She told me she also had the flu. I was able to change my seat, which made for a better flight for her as well. Some seasoned travelers will use a portable travel humidifier and face masks, although it's not clear these are actually protective.
Get up and stretch your legs. This is important to not only keep your circulation going, but will help prevent possible backaches. And avoiding stress and anxiety while flying can help keep you physically and mentally healthy. I try to meditate when flying. I find I am more relaxed and can tolerate turbulence a bit better.
And for the health of your wallet, consider carefully whether you need travel insurance and then, if you decide you do, call the carrier and read the fine print to understand exactly when and under what circumstances the policy will reimburse you.
About the author: Jeanette Pavini is a two-time Emmy Award winning consumer and investigative reporter of more than 10,000 news stories. She is a columnist for TheStreet's Retirement Daily, and has contributed to various news outlets including The Today Show and Hallmark Channel's Home & Family. Her work has appeared in MarketWatch, The Wall Street Journal Weekend and USA Today. She was the chief consumer reporter for CBS 5 News in San Francisco where her money-saving segments became the backbone to her 30-minute consumer show, The Real Deal. Jeanette's production company focuses on creating legal documentaries for law firms nationwide.