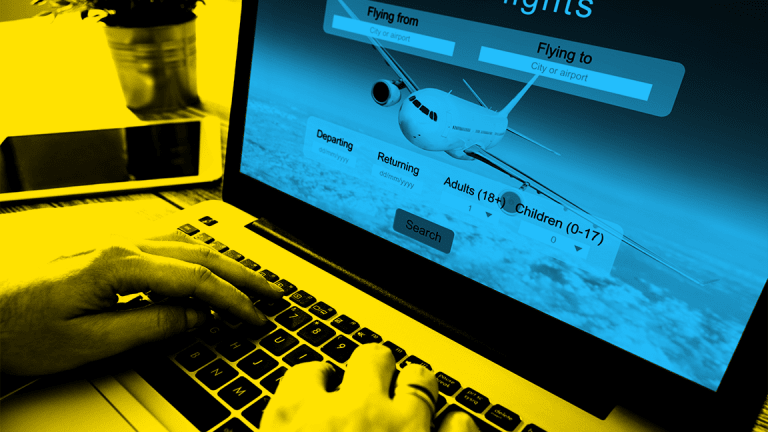 So, Really...When Is the Best Time to Buy a Plane Ticket?
Jeanette Pavini says recent data show when is really the best time to buy airfare, depending on your needs.
Here's a number for you: 61. That is the number of times the average economy airfare changes before a trip. So, it makes sense that the no. 1 question CheapAir.com gets ask by their customers is, "When should I buy my airline ticket to get the best deal?"
CheapAir.com just released their 2019 Annual Airfare Study based on an analysis of 917 million airfares in more than 8,000 markets. The data collected and analyzed gives travelers the insight to save money when booking their travel.
Here are some of the key takeaways from the CheapAir.com Study:
CheapAir.com came up with six airfare booking zones to easily chart what a fare looks like from the approximate time it is published about 11 months out, all the way up to the very last minute you can buy your ticket. Over the years, they have refined these zones to reflect the subtle differences between each.
First Dibs: 315 to 203 Days in Advance (about 10 months to 6.5 months)
First Dibs is recommended for buyers with an agenda: Travelers who are less motivated by price and more motivated by flight preferences (such as a certain flight time or seat) and those who want to lock in plans well in advance. Flights in the First Dibs zone do cost about $50 more per ticket than flights in the Prime Booking Window (the most affordable zone), on average. But for those travelers who like to have lots of options, there's no better time to buy.
Peace of Mind: 202 to 116 Days in Advance (about 6.5 to 4 months)
Peace of Mind is for travelers who have anxiety surrounding big airfare purchases coupled with FOMO (fear of missing out) on a good deal. When you're in the Peace of Mind zone, you'll likely pay just about $20 more than flights in the Prime Booking Window and you're still buying early enough to have a decent amount of choice.
Prime Booking Window: 115 to 20 Days in Advance (about 4 months to 3 weeks)
This is where the magic happens, travelers. And while some of the other zones have shifted slightly from one year to the next, the Prime Booking Window stays pretty solid. What does this mean? Well, the data show that the lowest airfares tend to pop up about 4 months to 3 weeks in advance of your travel dates. Fares in this zone are within 5% of their lowest point. Bargain shopping? Stay in the sweet spot - the Prime Booking Window.
Push Your Luck: 20 to 14 Days in Advance (3 - 2 weeks)
You may be heading into gambling territory once you get within 2-3 weeks of your travel dates. The odds of getting a cheap ticket start to decrease heading into the Push Your Luck zone, though if you do like to roll the dice you may still find cheap tickets. One important factor to consider - though there could be lower priced fares in Push Your Luck, the quantity and quality of seats is more limited the closer you get to the travel date. You may find yourself paying slightly more for a subpar seat.
Playing with Fire: 13 to 7 Days in Advance (2 - 1 weeks)
Next is the Playing with Fire zone. You'll almost always pay more than Prime Booking Window buyers, but pay less (close to $135, on average) than people who wait until the very last minute to buy. In this zone, choice is even more limited.
Hail Mary: 6 to 0 Days in Advance (less than a week)
How did we get here? Usually, people who are buying in the Hail Mary zone are doing so because of an unexpected trip, not because waiting until less than a week from their travel date was a conscious choice. You're going to have to cope with the least amount of choice in the Hail Mary zone, and you're apt to pay almost $220 more than you would have if this ticket was purchased in the Prime Booking Window.
As for the cheapest day of the week to fly, it's still Tuesday -- nearly $85 cheaper, on average, than the most expensive day of the week to travel, Sunday. Wednesdays are also great day to travel but Friday is the second most expensive day of the week to fly.
Hawaii is not included in the main airfare data for a couple of reasons. Hawaii's distance from the mainland in conjunction with its unique characteristic as a leisure destination means that is has a different dynamic. And for an extra sense of security, CheapAir.com will protect your purchase with its Price Drop Payback. Should your fare drop after you buy, they will reimburse you up to $100 per ticket.