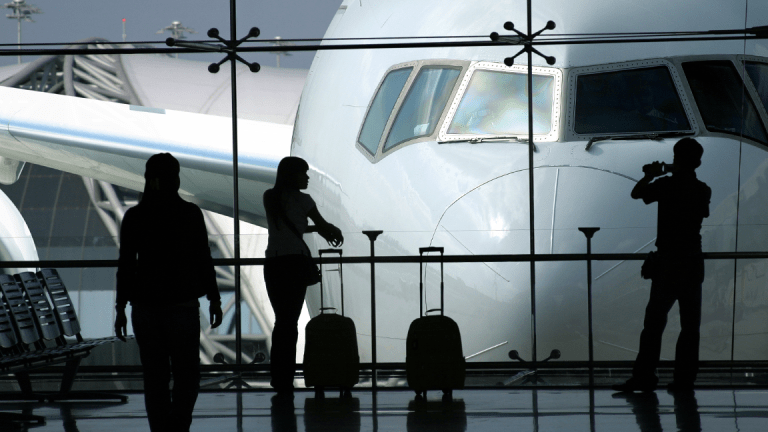 Smooth Seas and Happier Trails for Caretakers
Jeanette Pavini has tips and ideas for those caring for someone with special needs when traveling.
As wonderful as traveling can be, it certainly has its challenges. Getting to your destination can often include delays and canceled flights. Long lines and getting through security only adds to some of the frustrations. But the end result is often seeing family and friends or just a relaxing vacation.
For those who are acting as a caregiver and traveling with a loved one who has a physical disability, Alzheimer's or any other special need, there is an additional list of challenges when traveling. Fortunately, with some planning you can help alleviate unnecessary stress.
Before you begin booking your travel, be sure to speak with your family member's doctor. If they give the go ahead for travel, ask if there are any restrictions or considerations you need to take into account. Find a healthcare provider or specialist who is located in the area you are traveling to. Some doctors will even contact a local physician to let them know they are referring a patient in case of an emergency. Have any important medical records accessible and a list of all medications.
When booking travel, connect with the airlines and hotels to make sure the accommodations you need are provided. Airlines hold seats for passengers with special needs. Take into consideration the person and what their needs and preferences are while making your arrangements. Often, there are times during the day when the person is feeling better than other times, and that might be the best time to schedule your flight.
The airport also provides wheelchair assistance. Several years ago, I did an in-depth story on traveling with wheelchairs. In many cases, wheelchairs are stored with the cargo and are just bouncing around with the luggage. A significant percentage of travelers arrive at their destination with a damaged and perhaps unusable wheelchair.
One person I interviewed said, "It's like arriving with two broken legs." Consider removing any parts that are detachable and vulnerable to breakage. Tape a note in big print with any special instructions for the person who will be handling your wheelchair. Before you travel, locate the nearest wheelchair repair shop in the area you are traveling to in case of an emergency. And if something does happen to your wheelchair, immediately fill out an incident report. Don't assume if something appears to be only mildly damaged that it could not lead to serious problems.
If you are traveling with a loved one who has dementia or Alzheimer's, The Alzheimer's Foundation of America suggests maintaining the person's routine as much as possible. This would mean taking into account their eating and sleeping schedules. Even the smallest change can feel overwhelming and stressful to a person with dementia. Attach clothing tags while traveling in case your loved one wanders off.
The Transportation Security Administration offers help to people with special needs. You can find a wealth of information and assistance on the TSA website.
About the author: Jeanette Pavini is a two-time Emmy Award winning consumer reporter and author of more than 10,000 money-saving stories. She is a columnist for The Street's Retirement Daily, and a contributor for various news outlets including The Today Show and Hallmark Channel's Home & Family. Since 2008, Jeanette has been the national spokesperson for Coupons.com. Her work has appeared in The Wall Street Journal Weekend and USA Today. She was the chief consumer reporter for CBS 5 News in San Francisco where her money-saving segments became the backbone to her 30-minute consumer show.