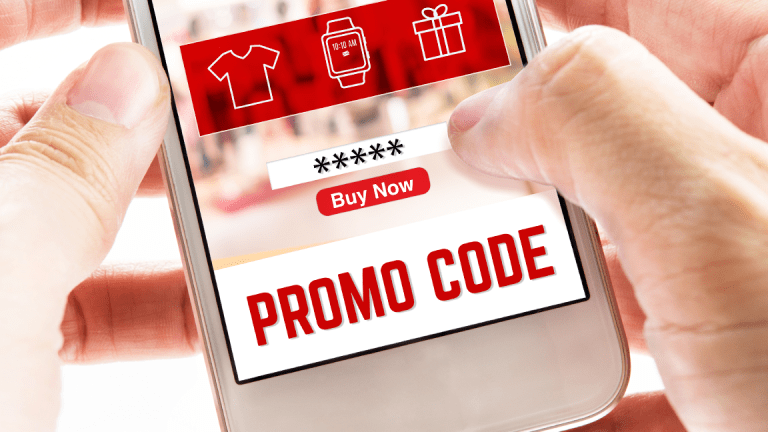 Smart Tips: Save Hundreds of Dollars with Coupons and Loyalty Programs
Consumer expert Jeanette Pavini says you don't need to be an extreme couponer to save big on everything you buy. Here are her top tips.
I often look back and wonder how my parents kept food on the table for seven of us and a roof over our head. My father always made a modest salary and Mom took care of us and the house. Add to that the challenge of buying a house in the San Francisco Bay Area and retiring comfortably, I really scratch my head wondering: How did they do it?
I know one of the keys to their financial freedom was valuing every dollar and not wasting a cent. And they looked at coupons as "free money."
Back then, the only source of finding coupons was in the newspaper (Sunday was always a big day because that was when the coupons hit) or from a magazine. My mom would carefully go through each page, scissors in hand, cutting out any coupon that she could use. Each of us kids has an envelope with our name on it and any coupons mom felt we could use we could find in our envelope.
Lucky for us now, access to coupons is at our fingertips 24/7. And the coupons are for much more than bread and cereal. These days you can find a coupon for just about anything. From groceries to personal care items, shopping with coupons is one way you can take control of your monthly budget.
I have done this experiment dozens of times over the years, and by adding a few simple steps to your grocery shopping preparation, you can cut your grocery bill by up to 50%. Here is all you need to know. I'm calling it Couponing 101.
Smart Grocery Shopping
Plan your grocery store shopping around what is on sale at the store. Usually sales start on the same day every week, so find out when sales begin at the stores you regularly shop at. For example, the grocery store I shop at begins their new weekly sales cycle every Wednesday. You usually get weekly sales circulars in the mail, or you can look online. Plan your weekly meals around what is on sale. If you buy meat, poultry or fish start there since those are usually the most expensive items on your list.
Use Loyalty Programs
You will need to sign up for your grocery store loyalty\rewards program to get some of the best deals. It takes about a minute to do and it will be one of the best investments of a minute you will ever make. (If any loyalty program asks for personal financial information such as a Social Security number, bank or credit card information, pass on that.) Virtually all the legitimate loyalty programs, especially grocery stores, only need your basic information: name, address and cellphone number. The amount of money these loyalty programs can save you is significant.
Take Advantage of Technology
Use technology to make it simple to save money. Apps like the Coupons.com app, a company I work closely with, allows you to save coupons directly to your store loyalty card. This way when you put in your loyalty card number you will save money from both the store sales and the coupons. If you aren't into using smartphone apps, just go to the store or product manufacturers' websites and print up coupons. Store apps like the Target Cartwheel app allows you to save on sales specific to their store.
Save on Drugs and Healthcare
Your local drug stores like CVS, Rite Aid and Walgreens all offer some type of loyalty\rewards card. Here again, the savings can be significant. Manufacturers of everything from laundry detergent to allergy medication offer coupons. And many of the coupons you will find on over-the-counter medications are high value coupons, often times offering three or four dollars off.
Follow Your Favorites
If you have a favorite product, follow the company on social media, such as Facebook. Often you will get access to special coupons or offers. And let the manufacturer know you're a fan! They may send you coupons as a thank you. This includes medications you use. Drug manufacturers frequently offer coupons that will reduce or even eliminate your insurance co-pay, regardless of your financial situation.
Find Those Coupon Codes
If you are shopping online, always take a minute to look for a coupon code before you make your purchase. This includes when you are purchasing a service online such as a meal delivery or tax preparation. Coupon codes are out there to help you save.
Multiply Your Savings
If you see an ad offering something like, "10 for $10, you frequently you don't need to buy all 10 to get the sale price. And even if a product is on sale, you usually can apply the coupon for additional savings.
You don't need to be an extreme couponer or dedicate a lot of time to couponing. You just need to take the time to see what is available. Between building my shopping list around what is on sale and using coupons, I save at least $50 when I do my weekly grocery shopping. It might take me 15 minutes to check the ads and find the coupons, but $50 for 15 minutes of my time? I'll take that deal.