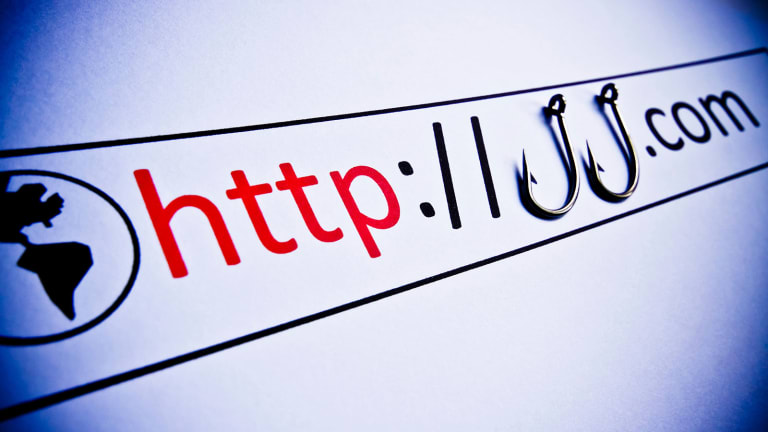 Protect Yourself and Your Money from Online Scammers
Jeanette Pavini says you need to watch out for phishing scams and online thieves -- especially during the busy holiday season.
In my 20-year career as a consumer reporter, I have done at least two dozen stories on scammers who are out to steal your personal information. My first story was about shredding your personal information before you put it into your blue recycling bin. Boy, how things have changed over the years!
The Internet has given these crooks access to consumers like never before. And these scammers are so advanced, you can unknowingly turn over your personal information by simply clicking on a hyperlink sent in a very convincing email.
So, you would think I would see all the red flags and not fall into one of these traps. Yet last week, after receiving what looked like a very legitimate email, I clicked on a link in a phishing email.
Phishing emails look like they come from a very real source, letterhead and all, tricking you into clicking on a link that allows thieves access to your information. Luckily, I realized my click was a mistake and quickly called the bank. I immediately changed my user name and password as well as sent the email to the fraud department of my bank.
As we enter the holiday season we also enter the season of scammers. These crooks know we are overwhelmed and busy during this time of the year. Our defenses are down as we are preoccupied with the holidays and closing out the year.
Fortunately, there are some simple things you can do to make sure a scammer doesn't take the happy out of your holidays.
It's important to know the legitimate methods by which your bank communicates with you. Most banks will email you to tell you there is a secure message waiting for you once you log into your account.
Open an entirely new browser window to log into your account. Do not click on any links provided in the email. Do not download any documents from suspicious emails. Keep in mind, most phishing scams will be appear to be from companies you are already doing business with. Simply delete and clear these emails from your trash. You can also forward it to The Federal Trade Commission at spam@uce.gov.
The Federal Trade Commission receives about 300,000 samples of deceptive spam - forwarded by computer users - each day, and stores it in a database. Read more about that here.
Tech Support Scam
If you haven't gotten one of this type of call yet consider yourself lucky: A "tech-support" representative calls you to let you know they have detected a virus in your computer. They often leave a message in your voicemail. They then try to get you to let them install remote desktop software which allows the thief access to your computer. It's a complete fraud, of course.
And as a double-whammy, these scammers often times ask for a fee for fixing your problem! Bottom-line: unless you called a legitimate computer service company, never allow access to your computer. I actually had a friend fall for this scam. Coincidentally, when the scammers called she was having computer issues. She ended up giving them her credit card to fix the problem not realizing she had now created an even bigger problem.
And now, the FTC says, phishing scammers are using caller ID spoofing to trick you. Read how to protect yourself.
Pop-up Ads
This is the time of the year we are online doing our holiday research and shopping. So, pop-up ads are going to be popping up quite frequently. Don't enter any of your personal information into any pop-up screen. This is another phishing expedition.
Some pop-ups will appear to be legitimate and from companies you are doing business with. Always contact the company directly with the number on their legitimate website, never from the information given to you in the pop-up. I had a pop-up once that was from "Apple". Luckily, I called Apple directly and found out it was a scam.
If you do fall victim to a scam and turned over money to the scammer, immediately call your bank or credit card company and report this to them.
About the author: Jeanette Pavini is a two-time Emmy Award winning consumer reporter and author of more than 10,000 money-saving stories. She is a columnist for TheStreet's Retirement Daily, and a contributor for various news outlets including The Today Show and Hallmark Channel's Home & Family. Since 2008, Jeanette has been the national spokesperson for Coupons.com. Her work has appeared in The Wall Street Journal Weekend and USA Today. She was the chief consumer reporter for CBS 5 News in San Francisco where her money-saving segments became the backbone to her 30-minute consumer show.