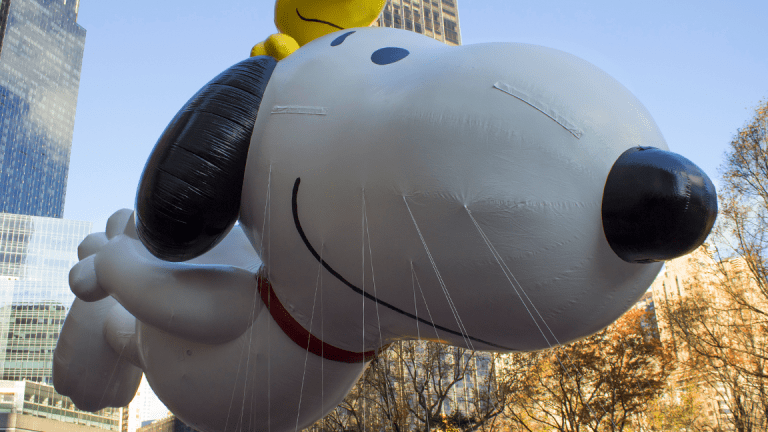 November Best Buys: Holidays, Electronics, Tools, Black Friday!
Jeanette Pavini has the best buys for November, ranging from holiday shopping deals to health insurance and wedding dresses.
Sale! It's the four-letter word we will hear constantly throughout the month of November. And as Black Friday and Cyber Monday draw near, the deals will get even better.
But November is also the month when items other than electronics and holiday décor will be discounted. Here are some great deals that you can find as we enter the month of November.
Medical insurance: Open enrollment is in full swing this month. (Signing up for Medicare? Read this.) This is the time to make any changes to your current medical insurance. It is also the time of year if you are in the market to switch policies. Do your research before making any changes in coverage. You should compare deductibles and percentages of coverage. Also, if you are with any medical providers that you want to continue on with, make sure they accept any new plans.
Baking needs: Thanksgiving basically kicks off the time of year when we pull out the mixers and start the baking. This means baking supplies and ingredients will be on sale. Check your local grocery store's weekly sales circular to find the best deals. Most stores start their sales on Wednesdays. In addition to grocery stores, your local pharmacy may also offer deals on baking ingredients. And here's perk: most baking items have a long shelf life so go ahead and stock up.
Tools: We often think of Black Friday deals as TVs or toys. If you are in the market for new tool sets, it is a hot item the day after Thanksgiving. Additionally, you may be able to find bonus gifts with your purchase. If you make the purchase from a home improvement store, you may be able to save even more through their loyalty programs or senior and military discounts.
Home improvements: Contractors, painters and handymen will have a little more time this month since many people are traveling or busy preparing for the holidays. This is a good time to hire someone to get those home improvement projects done. You may be able to negotiate a great deal on projects both large and small. Always check on your contractor's license and references.
Perfume and cosmetics: It is rare to find sales on department store cosmetics and perfumes. But what you will find during this time of the year are gifts-with-purchase deals or purchase-with-purchase. Although the cosmetics or perfumes are usually not discounted, you will get a lot more bang for your buck with these bonuses.
TVs: Electronics are one of the biggest loss-leaders for stores. In other words, stores will have a few items at really low prices to get you into their store. You may be able to save even more money by asking about additional discounts off of open-box items. These are items that have been returned or have been used as a floor sample. Be sure there is a warranty included with your purchase. Discontinued or prior year models are also a way to save even more money. Bridal gowns: June may be the month for weddings but November is one of the best months to get a deal on the wedding dress. If you are able to buy a sample or a dress off the rack, you might be able to save even more money.
About the author: Jeanette Pavini is a two-time Emmy Award winning consumer reporter and author of more than 10,000 money-saving stories. She is a columnist for The Street's Retirement Daily, and a contributor for various news outlets including The Today Show and Hallmark Channel's Home & Family. Her work has appeared in The Wall Street Journal Weekend and USA Today. She was the chief consumer reporter for CBS 5 News in San Francisco where her money-saving segments became the backbone to her 30-minute consumer show.