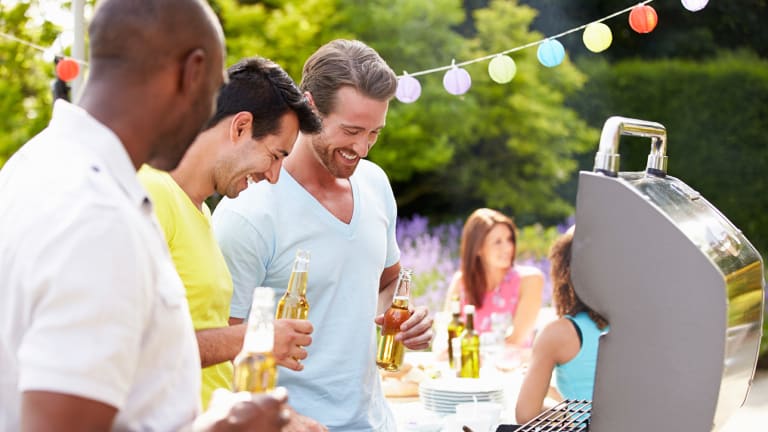 May is one of those months that's packed with great consumer deals. Mother's Day and Memorial Day are just two of the reasons you will find sales on everything from mattresses to massages.
Mattresses: Most of us would agree, a good night's sleep is priceless. And a good mattress to make sure you get a good night's sleep can be expensive. Fortunately, May is one of the three times during the year that you can snag a great deal on a mattress. As Memorial Day approaches, so will the deals. I have found through personal experience, you can often negotiate for additional discounts. If the salesperson can't offer a discount, they may include a free bed frame or sheets. Some stores sell their floor samples at a deep discount.
Ask about additional fees such as delivery and mattress disposal.
Refrigerators: Most appliances go on sale later in the year -- with the exception of refrigerators. By summer, new models are on the floor, which means stores need to reduce prior year inventory. Check the Energy Star ratings to save money on your monthly energy bills. Check out Energy Stars Flip Your Fridge Program. Before you make your purchase, check the most efficient-rated appliances. Additionally, some gas and electric companies may offer credits and rebates for replacing your older refrigerator. Check with your utility provider.
Grills & BBQ Supplies: Memorial Day kicks off the barbecue season, and May is National Barbecue Month. Look for deals and discounts throughout the entire month. Ask about open-box deals. These are deeply discounted models that were either floor samples or returns. You might be able to find a little better deal after Labor Day, but you will be past the season and the selection will be limited.
Spa Savings: If you want to treat mom or yourself to a massage, May is a good month to find a deal. In honor of Mother's Day, some day spas and resorts will create package deals or discounts. If you want an even better deal, find out if the spa offers lower pricing on weekdays. One of the best deals you will find should you want to pamper yourself is through a massage school. Graduating students need to work on real people to meet their requirements. These students have completed much of their studies and an hour massage can cost as little as $30. Check your local massage schools to find out what is offered in your area.
Places to go:
May 13-19 is
highlighting the beauty of public gardens. Many beautiful, local gardens will be offering special events and celebrations for the entire family.