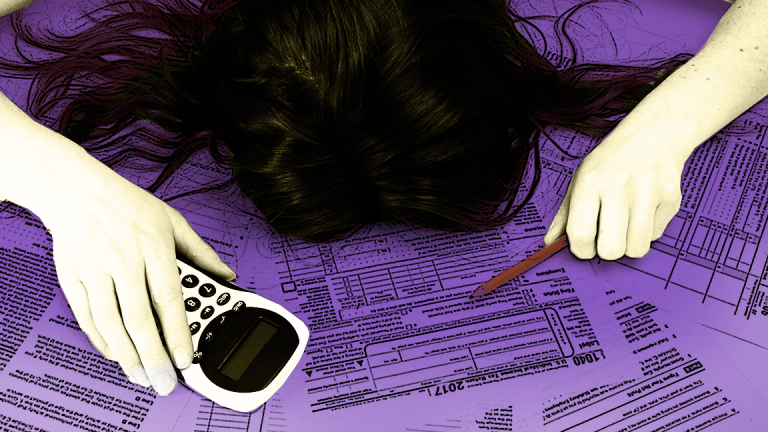 Make 2019 the Year You Simplify Your Financial Life
Jeanette Pavini has a few suggestions on what you can do to spend less time working on your finances and more time doing things you enjoy.
Recently, I spent a week trying to organize my office, files, business accounting and bank accounts, and closing out 2018 and welcoming in a fresh start with 2019. I decided to do this now because my credit card bills from the holidays are arriving and I want to be on top of the financial game.
Every year it seems we have another new account or investment that adds one additional thing we need to be aware of or even manage. As I sat at my desk working away, I decided I am going to simplify my financial house.
Here are a few things you can do to spend less time working on your finances and more time doing things you enjoy.
Take Advantage of Technology
Thank goodness for technology! It has made our financial lives so much easier. Just press a button and get a complete accounting from a range of financial institutions. Credit card companies do the work for us by dividing expenses and totaling them up. Set up your own budgeting system with programs to help you gauge what you are spending on a monthly basis. I still do most of my online banking from the safety of my home or office because I know I am on a secure network. Be careful doing online banking from hotels or other public places.
Cutback on the Paper
Unless you need paper statements for a special reason, you can request that all of your bills and statements come to you online. You will not only have access to this information by going to your account online, but you can save these statements in a designated file on your computer.
If your investment firm sends you quarterly packets, as mine does, you can call to find out if there is a way to access this information online. And while you are cutting back on the paper -- if you are like me and somehow get catalogs on a regular basis -- you can call those companies to remove your name from their mailing list.
Alert Yourself
Have reminders set up a few days (or however much time you need) before any payments are due. Most credit card and revolving accounts will do this for you once you set it up. For bills such as utilities, you may need to set your own reminders. It's worth it to avoid those dreaded late fees.
Check Your Credit
Consumers are entitled to three free credit reports a year, one from each of the three credit reporting agencies. Annualcreditreport.com is the site authorized by federal law to get your truly free credit reports. I suggest getting one report every couple of months. These reports will show all credit activity, and if you find an error you can work to rectify it.
Fewer Trips to the Bank
One of the things I started doing in 2018 was depositing checks electronically. It saves a lot of time and I can make deposits 24/7. Just be sure to save all of the checks you deposit.
Connect Your Calendars
I made a big change this year. I have always been a pen-and-paper gal. I had my daily calendar and to-do list all kept neatly in my briefcase. I literally have been doing this for 30 years. I just couldn't make the switch to electronic calendars and to-do lists.
Well, this is my breakthrough year. I am still getting use to it and I think of my paper to-do list often, but I must say it is so much easier to have everything in my smartphone and at my fingertips. I will let you know in 2020 if I stuck with it!
About the author: Jeanette Pavini is a two-time Emmy Award winning consumer reporter and author of more than 10,000 money-saving stories. She is a columnist for TheStreet's Retirement Daily, and a contributor for various news outlets including The Today Show and Hallmark Channel's Home & Family. Since 2008, Jeanette has been the national spokesperson for Coupons.com. Her work has appeared in The Wall Street Journal Weekend and USA Today. She was the chief consumer reporter for CBS 5 News in San Francisco where her money-saving segments became the backbone to her 30-minute consumer show.