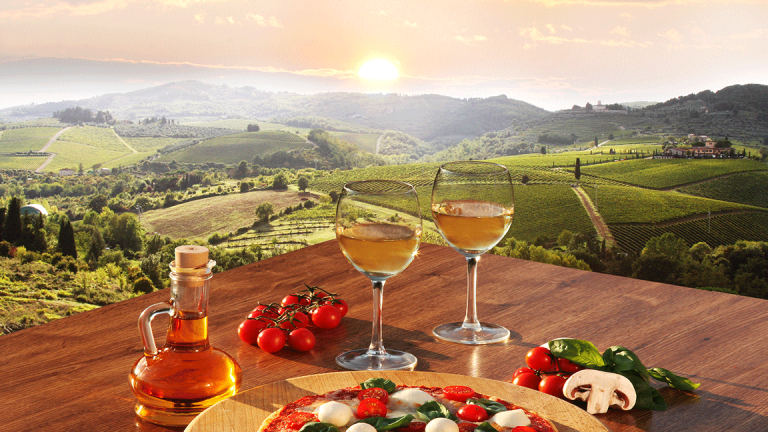 Last-Minute Summer Travel: Great Deals and Money-Saving Tips
It's not too late: here are some great deals on last-minute summer travel, airfare and family getaways, plus travel tips and tools.
I remember my first trip to Europe. I was 20 and my cousin was 18. TWA was having a half-price sale if you booked and traveled within 72 hours. So, Michelle and I bought a ticket, landed in Paris and traveled until we ran out of money (about 2 weeks). That was 1984. Back then you really weren't sure if you were getting the best prices because comparing travel deals wasn't nearly as easy as it is today.
The Internet and travel aggregator and search sites have changed the game for travelers. We can get alerts when fares go down, use points to score free tickets and let travel search aggregator sites like KAYAK, Expedia and hipmunk research the best deals for us. You can find coupon and promotional codes to save even more money off of already discounted travel.
If you haven't planned your summer vacation yet, it's not too late. As a matter of fact, some of the best deals are last-minute and summer/fall shoulder season deals.
According to Expedia, the deals are still there for the taking. Expedia looked at flight data from last summer and found that August is the least expensive month for airfare, specifically the last two weeks of the month. Both hipmunk and KAYAK show similar data with the weekend of Aug. 25 being the cheapest time to fly both domestically and internationally. Other top travel weekends to score the best deals are Aug. 18, Sept. 1 and Sept. 8.
International Deals
Norwegian Airlines offers some of the best deals on airfare in September. For example: fly from Oakland, Calif. to Barcelona, Spain for as little as $179.90 one-way. Or from New York to Rome for $264.90 one-way. Use their Low Fare Calculator to find a variety of destinations and the least expensive time to fly. Norwegian Airlines planes are new -- on average about 3½ years old -- and they fly to more than 150 destinations.
Domestic Deals
When you travel determines your final cost. It is always interesting to me how the difference of a week or two can drastically change the price of travel.
Below is a breakdown of what destinations will be offering deals and the best weekends to book your travel. You can receive an additional 20% discount off of hotels and flights, plus hotel packages to popular summertime destinations through Expedia.com.
Aug. 6 - 12: Fort Lauderdale, Fla. and Las Vegas
Aug. 13 - 19: Miami and Los Angeles
Aug. 20 - 26: Maui and Austin, Texas
Aug. 27 - Sept. 2: Atlanta and San Francisco
A Family Getaway
The cost of vacationing with the kids and the grandkids can add up. Fortunately, there are options for families where children stay free.
Dreams Resorts and Spas offer up to 2 kids to stay and eat for free. Crystal Cruises offers their Kids Sail Free program for certain destinations. 
Less Stressful Travel
Group travel can be fun once the planning part is over. For anyone who has planned a vacation with family or friends you know the stress that can come along with coordinating everyone's schedules. Add to that the back and forth group texts and emails KAYAK Trip Huddle is a tool designed to make planning group travel simple. The feature allows people to input various options for destinations, travel dates and accommodations. Once the info is entered, votes are cast by selecting a rating from 1 to 3.
Service.com helps consumers get compensation for most travel hassles such as flight disruptions and hotel room price changes. The service automatically scans and monitors your inbox for hotel reservations and flight information securing you compensation if your hotel rate drops after you have booked it or if your flight was canceled or delayed. Customers have 2 options to use the service. Either a pay as you go where GetService takes 30% of what they get you back or customers can pay an up-front annual fee of $49 for all benefits.
About the author: Jeanette Pavini is a two-time Emmy Award winning consumer reporter and author of more than 10,000 money-saving stories. She is a columnist for TheStreet's Retirement Daily, and a contributor for various news outlets including The Today Show and Hallmark Channel's Home & Family. Since 2008, Jeanette has been the national spokesperson for Coupons.com. Her work has appeared in The Wall Street Journal Weekend and USA Today. She was the chief consumer reporter for CBS 5 News in San Francisco where her money-saving segments became the backbone to her 30-minute consumer show.