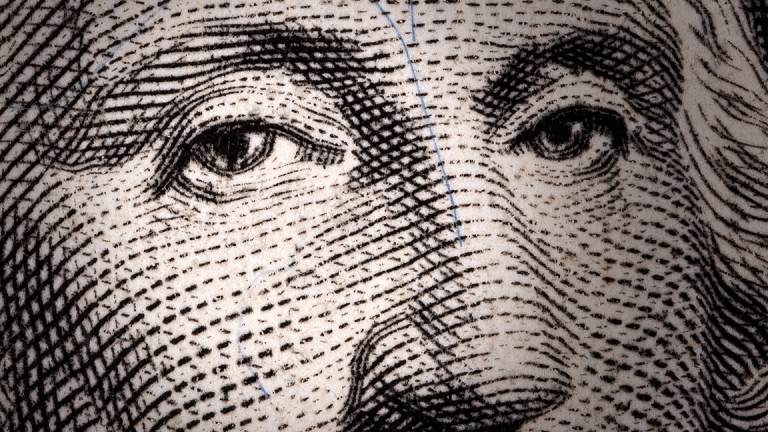 It Pays to Answer the Census Questionnaire
Jeanette Pavini says the Census deadline has been extended, and we should answer it to make sure our communities get the resources they need.
Jeanette Pavini says the Census deadline has been extended, and we should answer it to make sure our communities get the resources they need.
It has been happening every 10 years since 1790: the U.S. Census. And now more than ever, it is important to make sure you complete your census questionnaire. It doesn't take long to do and the payoff for you and your community is significant.
Your input will help with the funding of a range of services and programs in your own community. And during this time of stay-at-home orders throughout the country, answering the Census questions online will eliminate the need for the Census Bureau to send out census takers for follow-up. 
The deadline has been extended until Aug. 14, 2020. You should already have received a notice in the mail, and you can fill out your responses by phone, mail or online at 2020census.gov. 
Residents are required by law to provide the number of people living in their household. A big reason for making sure each person counts is the number of seats each state will get in the United States House of Representatives. Responses also determine how much of the billions of dollars in federal funding is given to each community. Some of the areas of funding include health clinics, fire departments and schools. 
Additionally, services such as the prevention and treatment of substance abuse, Medicaid, Medicare Part B and state children's health insurance are supported. Housing assistance for older adults, child abuse prevention programs and preparedness for wildfires are also on the list. Funds support improvements to local highways and roads. The more support and improvements a community receives can also translate into higher property values and a better school system. 
Your personal information is completely private and your answers are kept anonymous. By law, the U.S. Census Bureau must protect your answers and they are kept strictly confidential. Your information is not published and your answers cannot be used against you in court or by any government agency. 
The census does not ask for your Social Security number, money, credit card or banking information or anything on behalf of a political party. If you are contacted by phone or through email by someone claiming that they are from the Census Bureau asking for this information, hang up -- it's a scam. 
Keep in mind, you will not receive emails from the Census Bureau unless you have signed up to receive them. And if you do sign up, the Census Bureau never asks for your information via email. Census takers who do go door-to-door will have a valid ID badge with a photograph, an expiration date and a U.S. Department of Commerce watermark. If you suspect fraud you can call 844-330-2020 or if you suspect someone is posing as a census taker report this to your local police. 
It is well worth the few minutes it will take to answer the 12 questions on the census form. Let's all make our voices heard and support our communities. It's a win-win. 
About the author: Jeanette Pavini is an Emmy Award-winning journalist specializing in consumer news and protection. She is a regular contributor to The Street's Retirement Daily. Her work includes reporting for CBS, MarketWatch, WSJ Sunday and USA Today. Jeanette has contributed to The Today Show and a variety of other media outlets. You can follow her money-saving tips on Facebook at Jeanette Pavini: Better Ways to Save Community.