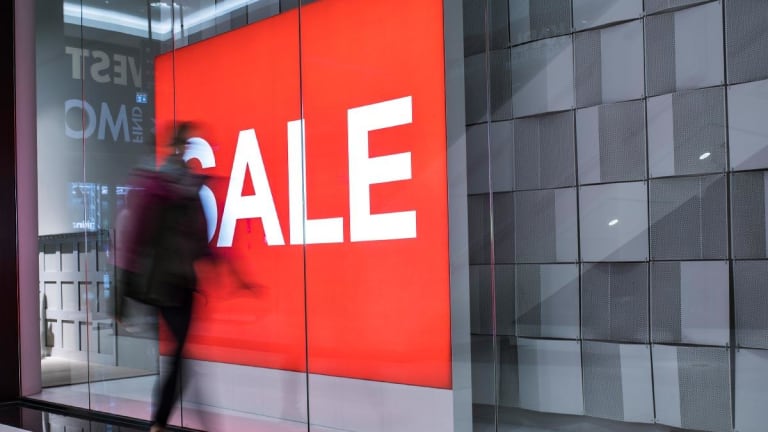 How to Get the Best Deals in the Busiest Shopping Month of the Year
Use these tricks and tips to save money during the holiday shopping season.
We shop more in December than any other month of the year. There's no way around it! Think about it, what aren't we buying? From grocery lists for our holiday meals, to wish lists for the perfect gift, our shopping bags are full. Although there are plenty of sales, certain items are really great deals this month and that is why they earned a spot on our December Best Buys list.
Oysters
There is a saying that goes, "Only buy oysters in months with the letter R." This was because oysters were not considered safe to eat in warm months. That may no longer the case due to modern harvesting techniques. Yet, during warm months many feel oysters become soft and fleshy. For this reason and for the best quality, buy plump, rich, flavorful oysters this month.
Electronic Bundles
Electronics are a hot buy between Black Friday and Christmas Day. Many electronic retailers have a price match policy. This is a big perk for consumers who do a little comparative research. But you may be able to get an even better deal. Look for stores offering a bundle: extras that are added onto your electronics purchase. Some examples are video games bundled with gaming systems or gift cards bundled with a laptop purchase. Bundles are the secret to turning your electronics purchase into a December best buy. You will see more bundled deals around the holidays than any other time of the year.
If you can wait until the week between Christmas and New Years to buy your electronics you may score an even better deal. Returns will flood the stores that week and often times if an item is returned without the original packaging the store will sell it at an additional discount as an "open box" item.
Cosmetics, Perfume and Men's Cologne
While we are on the topic of bundles, it is extremely rare to find sales on cosmetics, perfume and cologne in department stores. But what you will find is a gift with purchase. These gifts are usually quite significant, some offering full size products to go along with your purchase.
Outlet Shopping
Outlet malls have become a go to spot for shoppers to find deals. And December deals won't disappoint with stores adding additional markdowns to already low prices. The trick is finding the outlet stores that truly offer great discounts, versus those that are really no different than their regular retail locations. Additionally, some stores will create a less expensive version of their retail store item. So, the jeans you find at the retail store may have a similar label but they are actually made from a different, less expensive fabric.
Most outlet malls will have a customer service office. You want to start your shopping trip there and ask about AARP, AAA, military and student discounts. Some outlet malls will give you a mall discount coupon just for checking in.
Clothing
December 26 may be the best day of the year to shop for clothes. Apparel is heavily discounted the day after Christmas. Expect to see sales up to 75% off. Look for additional 50% off of 50%. Add to that any store coupons you may have. Stores like Macy's typically send out coupons to cardholders for additional discounts if you spend a certain amount.
A lot of the deals will be for winter clothes like coats, sweaters, and flannel. Fortunately, there are plenty of cold months ahead. In fact, winter officially begins on December 21.
No matter what you purchase, always save your receipts, especially this time of the year. Many stores have a price adjustment policy. This means if the price goes down on something you purchased, usually within 14 days, you may be able to get back the difference between what you paid and the new sale price. Always ask the store what their policy is. I have saved thousands of dollars over the years by using this strategy.
About the author: Jeanette Pavini is a two-time Emmy Award winning consumer reporter and author of more than 10,000 money-saving stories. She is a columnist for TheStreet's Retirement Daily, and a contributor for various news outlets including The Today Show and Hallmark Channel's Home & Family. Since 2008, Jeanette has been the national spokesperson for Coupons.com. Her work has appeared in The Wall Street Journal Weekend and USA Today. She was the chief consumer reporter for CBS 5 News in San Francisco where her money-saving segments became the backbone to her 30-minute consumer show.