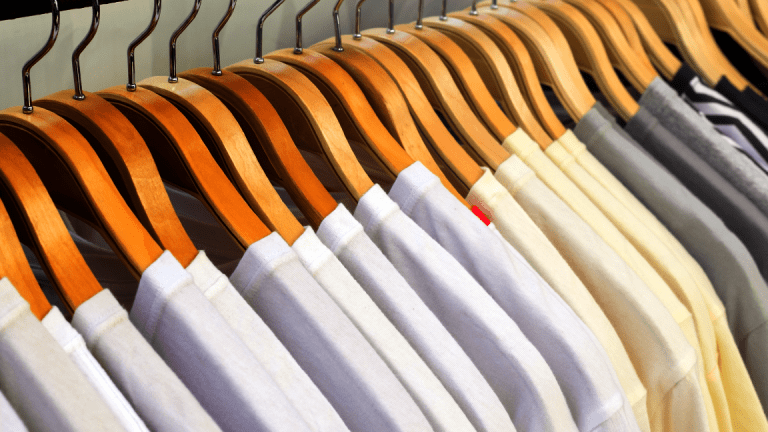 Helping Others While Staying at Home
Jeanette Pavini has some suggestions on how we can use this time at home to help others and get a start on our spring cleaning and decluttering tasks.
One thing many of us are doing as we find ourselves confined within the walls of our home is clearing out the clutter. This is a good time to start on spring cleaning and knocking out those tasks we never seem to get around to off of our to-do lists.
As you clean out those closets, drawers and the garage, keep in mind there are still organizations that would love to take in your donations. You will most likely need to box things up and wait until drivers are available for pick-up again. 
From the Centers for Disease Control: Here's the latest and best advice for taking care of your household during the Covid-19 outbreak.
Many places are not able to take donations or do pick-up right now but will be back in service as soon as they can. Here are a few places that will gladly take what you no longer need: 
Books: Libraries, women's shelters and some schools are always looking for books. Children's books are especially helpful. Find out if your local library will be holding a book sale. If so, they may take and sell your books, DVD and CDs putting that money towards other library events. 
Business clothes: For women's clothes Dress for Success provides an outfit for women as they are getting back into the workforce and preparing for job interviews. Additionally, Dress for Success gives their clients jewelry, scarves, briefcases, handbags and other accessories. The organization also has volunteers who work with the women to choose the right interview outfit and offer support for the upcoming interview. 
Babies and kids:BABY2BABY is a Los Angeles-based non-profit organization that provides children living in poverty with diapers, clothing and all the basic necessities they need. They distribute to homeless shelters, foster care, hospitals, underserved schools and domestic violence programs. They are in need of new and very gently used items. Basically, anything a child from age 0-12 would use, they need. There is a National Network that allows you to find an organization in your area that does the same. 
Pet supplies: Animal shelters and local volunteer rescue organizations are always looking for any extra supplies you might have. Sheets, blankets and towels are especially needed. If you have crates, beds and carriers, these organizations could really use those as well. Items like paper towels, rubber gloves, garbage bags and office supplies are also a welcome donation. Check with your local shelter to find out their specific needs. 
Household items:Habitat ReStores accept donations both large and small of gently used or new appliances, housewares, furniture, building materials and much more. The proceeds from the sale of these items goes toward the work Habitat for Humanity does around the world. It's a win-win. You can donate items you don't need or get a great deal on a household item while helping to provide shelter to another family. 
Just about anything: You can also sell just about anything through eBay's Giving Works program. Here you can auction off your goods and when the items sell you can donate a percentage of the sale to a charity of your choice.
And of course, there is the Goodwill and the Salvation Army. Both of these sell a range of items and profits go towards a variety of service programs. Some stores will also take your extra bags and hangers. Remember with all donations to get a receipt.
Read more from the IRS about charitable contribution deductions.