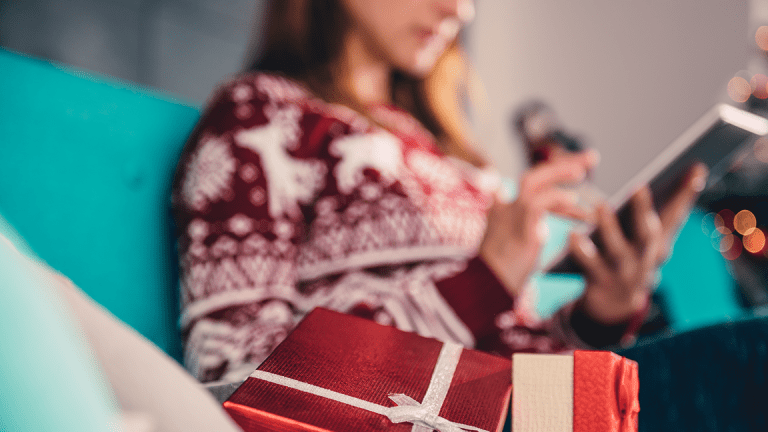 Giving Gifts With a Charitable Bonus: Twice as Nice
Jeanette Pavini says you can stretch your holiday gift budget and get twice the benefit by selecting gifts that come with the bonus of a charitable donation or benefit.
It's the season for giving -- giving gifts, giving parties and giving to our favorite charities. But it might be hard to find as much extra cash as we'd like for holiday or end-of-year donations. We usually need to also think about the folks on our holiday gift list.
The one thing most of us will be doing this season is shopping. We will hit the stores for everything from groceries and wine to gifts. Luckily, there is a way to combine the fact that we need to shop with the gift of giving to others.
The solution is to make sure some of your gifts can do double-duty by providing a donation or supporting a good cause of your choice at the same time you find a great gift for someone on your list. There are thousands of worthy charities, and many businesses that also provide gifts and donations when consumers do business with them. Here are just a few.
Three Avocados. Most of us start our day this way and it makes for a lovely and useful gift: good coffee! Now you can buy coffee and help to provide clean drinking water to areas of Uganda. Three Avocados sells coffee from Uganda's Mt. Elgon, plus gift sets, mugs and much more. 100% percent of net profits are donated to providing clean water in Uganda.
ONEHOPE. This company sells fine wines from California's Napa Valley. You can raise a glass to ONEHOPE because every bottle sold helps the greater good. To date, over $5 million dollars has been donated to a variety of causes. These include providing nearly 2,800,000 meals to children, over 105,000 trees have been planted, more than 65,000 pets have found their forever home. ONEHOPE has also helped Veteran and women's causes.
Punjammies. These are not only a great gift to give but it's a great gift to give to yourself. These comfy pajamas are made by women who are vulnerable to or have been rescued from sex trafficking in India. Every purchase helps women with earn a living wage, as well as providing other important services.
herFuture Coalition. And buying jewelry is always on the list of gifts to give. Her Future Coalition helps educate and shelter women who have been rescued from human sex trafficking. The beautiful silver and gold jewelry is handmade by the girls and are as reasonably priced as they are stunning.
TOMS Shoes: A popular brand of stylish shoes also does good. With over 100 million shoes donated, TOMS Shoes has committed to donating $1 for every $3 they make. In addition to shoes, the company offers grants to help various causes.
Amazon Smile. It's the same as shopping on Amazon.com, but this just gives you something extra to smile about! 0.5% of your eligible purchases go to a charity you choose from their listing of charities.
Newman's Own. As you hit the grocery stores for those holiday meals, plan on buying some Newman's Own products. From olive oil to salad dressing, pasta sauce to cookies, Newman's Own donates 100% of profits to charity. Paul Newman's Newman's Own Foundation has given more than $550,000,000 to thousands of charities since 1982. They even have a line of food for your four-legged friends.
Water.org. Checkout the merchandise and services for sale at Water.org to find a variety of gifts. A portion of the sales from these goods and services is donated to help bring safe, clean water and sanitation to families around the world.
So, by shopping at sites that give back you are giving a gift that gives twice! Plus, it will make you feel good as well -- which is a gift in itself.
For all your holiday and end-of-year charitable giving, check out Charity Navigator -- the nation's largest evaluator of charities. Its mission is to help donors by looking at tens of thousands of non-profit financial documents and developing an unbiased, objective, numbers-based rating system to assess more than 9,000 of America's best-known and some lesser known, but worthy, charities.
About the author: Jeanette Pavini is a two-time Emmy Award winning consumer reporter and author of more than 10,000 money-saving stories. She is a columnist for TheStreet's Retirement Daily and has contributed to various news outlets including The Today Show and Hallmark Channel's Home & Family. Her work has appeared in The Wall Street Journal Sunday and USA Today. She was the chief consumer reporter for CBS 5 News in San Francisco where her money-saving segments became the backbone to her 30-minute consumer show.