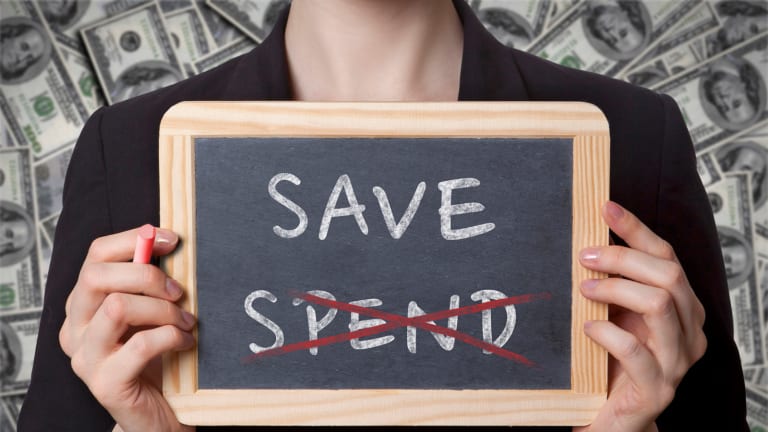 Give Yourself a Raise in 2019
Use these 9 tips and tricks to give yourself more in the new year.
There was a time when most of us could count on an annual cost of living raise, but that isn't the case today. Fortunately, it is possible to "give yourself a raise" by making simple changes to your spending and shaving thousands, yes thousands, of dollars off of your budget. Let's make 2019 the year where we save more and spend less.
1. Grocery Shopping 
Build your weekly menu around what is one sale at your grocery store. Look for weekly deals in the paper flyers that come in the mail, or look online. Sales typically start on Wednesdays.
Join your grocery store loyalty\rewards program. They are free to join and allow you to take advantage of a wealth of sale prices.
Find coupons to save more. Use a coupon app or site to find hundreds of coupons. You can even link your loyalty card to the app so all the savings come off at checkout.
If a sale item you want is out of stock, ask for a rain check. So, when the item comes back in stock, you will get it at the sale price even if the product is no longer on sale!
By using these strategies, the average family of four can save about $5,000 a year!
2. Brown Bagging It
My dad always brought his lunch to work in a little brown bag versus buying lunch out. And by doing that one little thing, he saved thousands of dollars a year.
Let's say the average deli sandwich with turkey and cheese, a bag of chips, a cookie and iced teas costs you about $11.50 a day. That is close to $3,000 annually just for lunch for each member of the family. By using the grocery shopping strategies listed above, you can create that same lunch for about $2.53 a day, or about $660 a year. That is a yearly savings of about $2,340 per person.
3. Less Designer Coffee and Muffins Equals More Money
The same strategy goes for your coffee and snacks at the local coffee shop. The fact of the matter is spending $3 on a latte adds up to over $700 a year. Add to that another $3 for a muffin or scone and you now are spending about $1,400 on that quick breakfast or afternoon snack. By making your own coffee and bringing a snack from home, I estimate you will save over $1,000 a year.
Now that we have the grocery items off the checklist, let's move onto other ways to give yourself that raise.
4. Haircut and More
Before cosmetology students can graduate, they need to complete a certain number of hours on real clients. That means low-cost cuts and colors for you. Prices vary by salon, but on average you can get a cut for around $10 and colors for about $30. Manicures and pedicures are also deeply discounted.
5. Dental and Vision Care
Dental students also need to accumulate hours on real patients. Get a simple cleaning or filling for a fraction of the cost. Some specialized programs also offer more advanced procedures like implants.
Sessions should be closely supervised by highly trained professionals in the field. If you're not comfortable with a student, you might be able to pay more for a post-graduate or faculty clinic. You can find student cleaning for around $50 and faculty cleaning for around $90.
Just like dental colleges, optometry colleges also need patients for the advanced students.
6. Dry Cleaning DIY
By purchasing an at-home dry cleaning kit you can save hundreds of dollars a year off of your dry cleaning bill. A $10 kit typically will clean about 16 items. Be sure you test out a few garments first and save the professional dry cleaners for very delicate items.
7. Price Adjustments.
I have saved hundreds of dollars by doing this one simple thing. When making a purchase, ask what the store's price adjustment policy is. Basically, this means if the item goes down in price within a certain period of time after your purchase - usually 14 days - the store will give you back the difference between what you paid and the new sale price. So, if you paid $200 for clothes and 10 days later those same clothes were on sale for $100, you would get $100 back.
8. Use Your Public Library.
These days library cards are for much more than just books. You will also have access to free movies, CDs and, in some cases, tools. Libraries also host a lot of free events like lectures, arts and craft activities, book clubs and cultural celebrations.
9. Get your medicine for less.
Prescription drugs can be expensive so it is worth it to take the time and do some research. Find out how much your medications will cost through a warehouse store like Costco or Sam's Club. Often times, their prescriptions are significantly less than other pharmacies. And what most people don't know is that you don't need to be a member to take advantage of these savings many states.
Follow these strategies and not only will it be like you got a significant raise in 2019, but you will feel more in control of your spending. Now you will just need to think about how you will invest all of this extra money!
About the author: Jeanette Pavini is a two-time Emmy Award winning consumer reporter and author of more than 10,000 money-saving stories. She is a columnist for TheStreet's Retirement Daily, and a contributor for various news outlets including The Today Show and Hallmark Channel's Home & Family. Since 2008, Jeanette has been the national spokesperson for Coupons.com. Her work has appeared in The Wall Street Journal Weekend and USA Today. She was the chief consumer reporter for CBS 5 News in San Francisco where her money-saving segments became the backbone to her 30-minute consumer show.