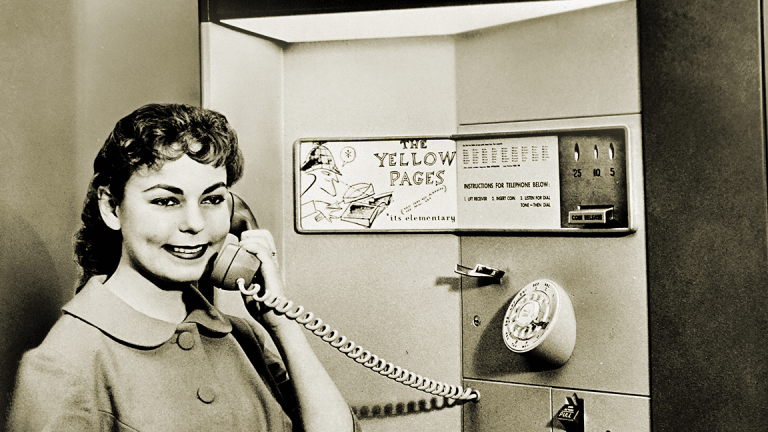 Beware the One-Ring Phone Scam: Don't Call Back!
They're at it again, writes Jeanette Pavini. Watch out for the latest phone scam to get your money.
It's not unusual to see a missed call and automatically try to call back. After all, what if it was important? And often, the call connects and we are told to hold on the line or to listen to an important notice, so we do. But what we don't realize is we may be being charged for every second we stay on that call.
According to a new alert released by the Federal Communications Commission, illegal robocallers are going strong. And their goal isn't always getting you to answer -- sometimes it's getting you to call back. The FCC is warning consumers of a "one-ring" phone scam.
These calls may have U.S. numbers and area codes that come in, ring once and then the caller hangs up. They may call multiple times in a row. Some numbers will use international numbers from areas that also start with three digit codes such as 649 or 809. "People don't realize they are calling back a number that, once it connects, also starts charging them a hefty fee," says Linda Sherry, a spokesperson for the non-profit Consumer Action organization. "Don't automatically call back a number. If it's important the caller will leave a voice message or call you back."
That's the trick here: Once you call the number back, you may start being charged connecting fees as well as high per-minute fees. You will see these charges as premium services on your monthly bill. There are also scam calls that will leave a voice message informing you to call a number to collect a prize or even a notification about a sick relative. The scammers will do about anything to get you to call the number back.
Robocalls in general are a big consumer complaint. In 2018, nearly 5.8 million complaints were filed with the Federal Trade Commission (FTC). And according to YouMail, in April, 4.9 billion robo calls were placed. That's 163.5 million per day and 6.8 million per hour burning our phones. Atlanta, Dallas, New York, Chicago and Houston top the list for the most calls.
One way to try and stop all robocalls is to register both your cell phone and landlines with the FTC's Do Not Call Registry which will help to stop unwanted sales calls. If companies ignore the registry they are actually breaking the law.
One thing I do is block the numbers that come in on my cell phone. You can block calls from anonymous, private or blocked Caller IDs on your landline by picking up the phone and dialing *77. You will hear 3 short beeps to let you know the service is activated. You can disable at any time by pressing *87. The service is free. For business lines, there may be a fee depending on your carrier.
Also, free for landlines is Nomorobo which screens calls and matches the number to their extensive database of over 1.2 million known, illegal spammers. If a scam call is coming in, Nomorobo intercepts the call after one ring and then hangs up for you. If it is a legitimate phone call, it will continue ringing so you can answer it. One ring indicates a spam call was interrupted and stopped by Nomorobo.
Nomorobo is also available for your mobile phones. You can try the service for two-weeks at no charge. Then, there is a $1.99 a month or $19.99 a year charge per device for iPhone and Android users.
"Our best hope is for all phone companies to run phone traps to discover, limit and block fraudulent calls," Sherry says. "So, if you have caller ID you will see SPAM, a question mark or the call may never be come through."
Most of the major cell phone carriers offer some type of spam alert or call filter. Consumer Action offers a list of how to block by carrier. Take advantage of these filters to help eliminate those unwanted calls. You can also sign up for Consumer Actions free monthly e-newsletter, SCAM GRAM to stay up-to-date on scams and ways to protect yourself.