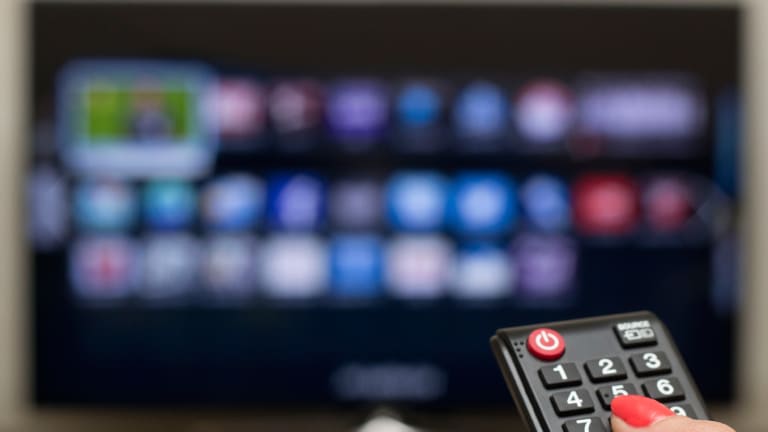 January Best Buys
Just when you think there are no more deals to be had, Jeanette Pavini finds some great January buys worth going back to the store for.
As we wind down the season of shopping -- and possibly, returning, you may want to consider a few items that are worth hitting the stores for this January. Here are your January best buys:
White Sales
Since 1878 when John Wanamaker, the father of department stores, first introduced White Sales, January has been the month for deals on linens. This tradition has extended to include sales on towels and bedding. If you do a little extra research, you may be able to find double the deals. Look for manufacturers offering special pricing and the store throwing in an additional discount or coupon.
Gym Memberships
It is one of the two most popular resolutions: get in shape (the other is get out of debt). This is a great time to take advantage of special offers and incentives. Usually there is some wiggle-room with pricing. At the very least, you can usually get the sales representative to throw in extras or waive the initiation fee. Check for other perks like complimentary training sessions, or free additional add-on months. Read the fine print before signing on the dotted line. It is always good to try and find a club that offers a month-to-month membership.
Gift Cards
Immediately following the holidays people are trying to sell or exchange unwanted gift cards. Sites like Raise or Cardpool buy and sell gift cards at a discount. Some cards are discounted up to 35%.
Holiday Decor
If you have the space to store a few items, now is a great time to buy everything holiday. From wrapping paper to artificial trees, savings can go as high as 80% off. I often buy small hostess\host gifts and just hold onto them until the round of next year's holiday parties begin. See if the store offers a price adjustment period. This means if the items you purchase go down in price within a certain period of time (usually 14 days) you can get the difference between what you paid and the new sale price back. Discounts will continue daily after Christmas, so you might be able to save even more money after you make your purchase. Be sure to ask if holiday merchandise is included under their price adjustment policy.
Furniture
February is when most furniture manufacturers release their new designs. This translates to savings for you. Stores need to clear the showroom floor and make room for the 2020 designs. To save even more money, ask about floor sample sales. These are pieces that have been on display but are still in excellent condition. You can usually get additional savings on these pieces. Here's a tip when buying large items like a sofa: Always measure your doorways before you buy, to make sure the piece can get through the front door or the doors of the rooms.
TV Sets
Historically Black Friday is the day to find the best deals on TVs, but January is a very close second. This is due to overstock from the holidays and promotions for larger screens for Super Bowl Sunday. Also, stores will receive a lot of returns after the holidays which means you can take advantage of open-box TVs. These are returns that may not have the entire packaging or the box might be damaged, but the TV is fine. Make sure they offer the same warranty as any other set purchased.
About the author: Jeanette Pavini is a two-time Emmy Award winning consumer and investigative reporter of more than 10,000 news stories. She is a columnist for TheStreet's Retirement Daily, and has contributed to various news outlets including The Today Show and Hallmark Channel's Home & Family. Her work has appeared in MarketWatch, The Wall Street Journal Weekend and USA Today. She was the chief consumer reporter for CBS 5 News in San Francisco where her money-saving segments became the backbone to her 30-minute consumer show, The Real Deal. Jeanette's production company focuses on creating legal documentaries for law firms nationwide.