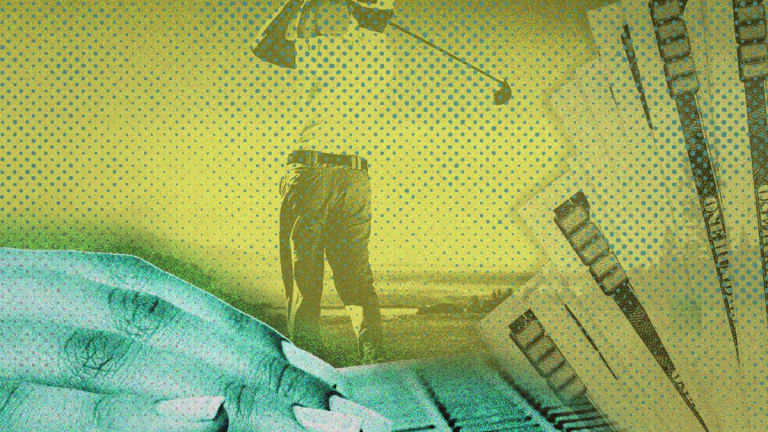 Best Buys for March: Golf, Frozen Food, Winter Gear
Jeanette Pavini hunts down the best deals for March. Save now on everything from sporting gear to garden supplies.
Jeanette Pavini hunts down the best deals for March. Save now on everything from sporting gear to garden supplies.
March is a month of change and new beginnings. We change our clocks and spring forward with Daylight Savings Time, which, for most people, starts on Sunday, March 8.
We start our spring cleaning: out with the old and in with the new. Lucky for us, March has plenty of great deals on some of the new items you may be looking for. Here are some of the best deals you will find in the month of March.
In the market for a new set of golf clubs? Now is a good time to start looking. 2020 designs and models are coming out soon which means stores need to make room for current inventory. To find an even greater savings, check resale shops like Play It Again Sports with shops nationwide. Often, golfers will try to sell their gently-used clubs and put the money toward a new set. This translates into a significant savings for you.
Expect to find deals at the grocery store. March is National Frozen Food Month and manufacturers will be offering deals, coupons and promotions. Find the deals in your grocery store's weekly sales ads and check the social media sites for your favorite brands. Here you may find special manufacturer deals and coupons. The good thing about frozen food is you can stock up.
If you love doing crafts, you will love this month. March is National Craft Month and crafting stores celebrate with special deals, demos and classes. Michael's offers some really fun, creative and inexpensive or free classes for kids. Nice outing to do with the kids or grandkids.
As the snow starts to melt in March, so do the prices on ski and winter sports gear.
You can find deals not only at chain stores but at smaller ski shops as well. If you have kids that will be growing between now and next inter, plan ahead and buy accordingly.
And there's something else you should start thinking about in March: If you have children or grandchildren that will be needing to attend summer camp start looking now. Not only do camps fill up fast, but you may receive an early enrollment discount. And if you have two or more kids you may also receive a discount.
Lastly, gardening stores will be offering deals on everything for the garden. Plan ahead so you don't miss the best times to plant your vegetable and flower gardens.
About the author: Jeanette Pavini is a two-time Emmy Award winning consumer reporter and author of more than 10,000 money-saving stories. She is a columnist for The Street's Retirement Daily, and has been a contributor for various news outlets including The Today Show and Hallmark Channel's Home & Family. Her work has appeared in The Wall Street Journal Weekend and USA Today. She was the chief consumer reporter for CBS 5 News in San Francisco where her money-saving segments became the backbone to her 30-minute consumer show.