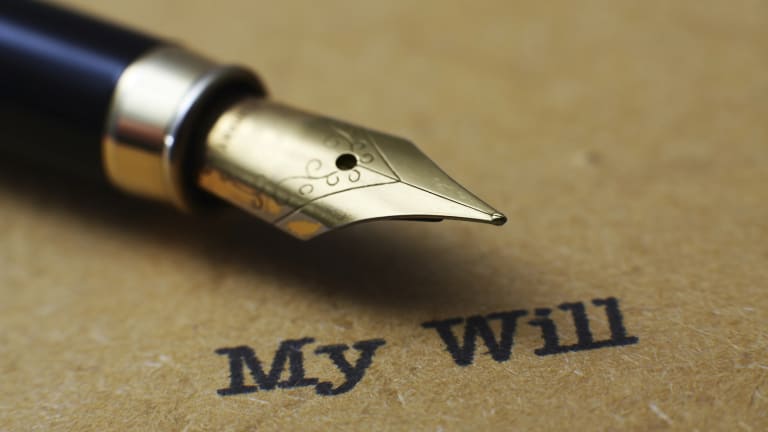 Basic Tips on Estate Planning Documents
Jeanette Pavini starts out with the basics about why you should have a will or trust, and how to get started.
It's one of those things many people put off: writing or updating wills or trusts. It's also one of those things you don't want to put off because it could end up costing your family in the long run.
But according to a study from Caring.com only 42% of U.S. adults have estate planning documents such as a will or living trust in place.
Allison Kade, editorial director of Fabric, a site with tools to help families achieve financial security, says it's important to make sure you have at least a basic will in place. "If you do not have a last will and testament in place when you die, the government will figure out how to deal with your property," Kade said. "Typically, the courts will try to identify your heirs and distribute your assets accordingly. The state will also decide who should claim guardianship of your children."
There are two basic ways to create a will or trust. You can create your own will through sites like Fabric or you create a will or trust by going to an estate planning attorney.
Regardless of which way you go, make sure you follow through. Don't delay having a copy printed up and signing the documents. In some states, you don't actually have to get your will notarized but you do need to sign it in the presence of two impartial witnesses who are not a beneficiary in your will. "Many people create a will template without actually following through and printing it out, or getting it signed and witnessed," says Kade. "That's like running a marathon only to go home at mile 25. If you don't go that last mile, your will won't be legally binding."
Make sure you cross your t's and dot your i's. The slightest omission or error can invalidate your documents. And avoid making this mistake: removing the staple from your will. "This may sound crazy, but it's true. In some cases, removing a staple from the pages of your will could actually invalidate it," explains Kade. "That's because some people could see it as potential evidence that your will was tampered with, as it's less clear what originally was, and wasn't, part of the stapled packet."
If you still have children under the age of 18 or children over the age of 18 with special needs, you usually don't need to designate your kids' other parent as legal guardian. Usually, if you die but your child's other parent survives, that person will get custody. By stating in your will that the other parent should get the kids if you is a missed opportunity. The intention should be for you to select a legal guardian other than your child's other parent. That way if you both die, there's a clear clear process for who would take custody.
When choosing an executor, make sure it is someone you feel is extremely responsible. They will need to oversee your estate, pay outstanding bills and execute your wishes. Don't pick someone just because they are your best friend or close relative if they don't demonstrate a responsible lifestyle. Executors often take an executor fee, so whomever you choose will be compensated for their time.
For personal items that would not be listed in a will or trust, you can create a separate letter of instruction. Although not a legal document, you can list specific items you would want someone to have. Keep your letter of instruction with your other estate planning documents.
About the author: Jeanette Pavini is a two-time Emmy Award winning consumer reporter and author of more than 10,000 money-saving stories. She is a columnist for TheStreet's Retirement Daily and has contributed to various news outlets including The Today Show and Hallmark Channel's Home & Family. Her work has appeared in The Wall Street Journal Sunday and USA Today. She was the chief consumer reporter for CBS 5 News in San Francisco where her money-saving segments became the backbone to her 30-minute consumer show.