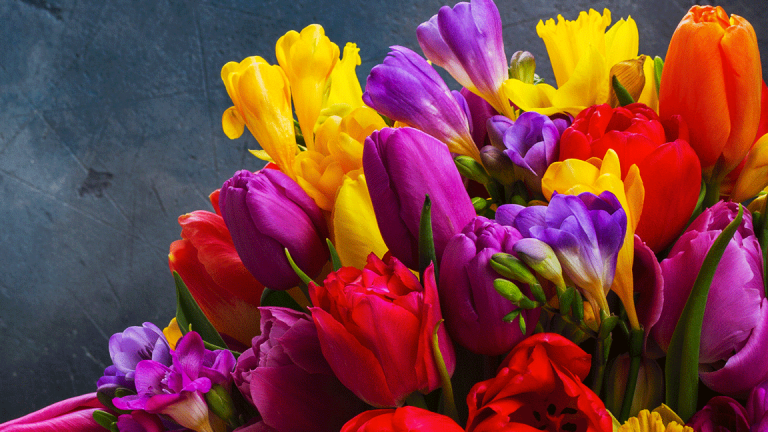 April's Best Deals: Spring Cleaning, Spring Planting and Tax Day
Jeanette Pavini's got some terrific spring season savings and deals for April. Don't forget your free trees!
April showers bring much more than May flowers, it brings some amazing deals. Here is what you can expect to find rock bottom prices on this month.
Vacuums: I'm actually in the market for a new vacuum myself and I had no idea how many choices of vacuums are out there. With models ranging in price from $50 to $900 and with features from cordless to bagless, how do you decide? Consider buying from a store where the salespeople are knowledgeable. Discuss your needs and limitations. Not all homes have the same needs. If you have stairs, you're probably going to want a lightweight or cordless vacuum. If you have allergies, it's important that it's HEPA certified. Shedding pets may require a vacuum with a little more suction and special pet hair attachments. Look for deals on prior year models. Fill out the warranty paperwork just in case you have any issues or problems.
Office Furniture: As soon as Tax Day passes, the sales start on office furniture. Look for floor models to save even more. Sign up for your office supply store's loyalty program to take advantage of any additional savings. Here's a little hidden secret: To get some of the best deals, check out county surplus auctions. Most counties, schools and government agencies sell off their surplus office goods. They will usually store items in a large warehouse and sell items off at a deep discount. If you are shopping for a non-profit, they might even give you the office furniture. I've found nice office chairs and file cabinets for $15, desks and cameras for $20.
Gardens and the Great Outdoors: April is National Garden Month which translates into savings on everything from lawn mowers to plants and flowers. Stock up now on your gardening supplies and save those receipts. Many home stores will replace any flowers or plants that don't grow.
Enjoy the great outdoors and have some fun for free. April 20 to 28 is National Park Week which means a variety of special programs, events and no entrance fees on opening day, April 20.
National Arbor Day is April 26 and ArborDay.org will show you how you can celebrate. Become a member of the Arbor Day Foundation, you can receive 10 free trees that will grow well in your area. The foundation will send them directly to you to plant at your home, or you can have them sent as a gift to someone else. Or choose to have them planted in an area such as the rainforest. Memberships start at $10. Plus, you can receive discounts to nurseries.
Trees may also have two long-term financial benefits. A mature tree can add resale value to your home. It also can save on energy bills. A well-placed tree can shade your home in the hot summer months and block winds in winter. So, trees may actually save consumers up to 25% of a typical home's energy use, according to energy.gov. For larger trees and plants, considering having a professional plant them for best results.
Caring for Your Car: This is also National Car Care Month, which means deals and workshops on helping to extend the life of your car. The Car Care Council website is a good place to find ideas on keeping your car safe and well-tuned. Find free events and car care clinics in your area, as well as a free car care guide.
Tax Season: The AARP Foundation Tax-Aide offers free tax-preparation assistance for low and moderate income taxpayers. You don't need to be an AARP member and there's no minimum age requirement to get tax help from their IRS-certified volunteers. Check the Tax-Aide site locator for a location near you.
Tax Day Freebies: If you are a member of the military, check out MilitaryBenefits.info for Tax Day freebies.
About the author: Jeanette Pavini is a two-time Emmy Award winning consumer reporter and author of more than 10,000 money-saving stories. She is a columnist for The Street's Retirement Daily, and a contributor for various news outlets including The Today Show and Hallmark Channel's Home & Family. Her work has appeared in The Wall Street Journal Weekend and USA Today. She was the chief consumer reporter for CBS 5 News in San Francisco where her money-saving segments became the backbone to her 30-minute consumer show.