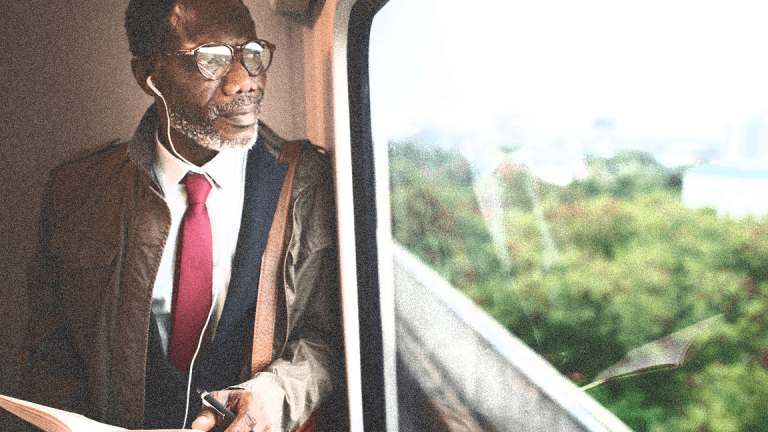 Thinking Ahead: Managing Money Later in Life
Adviser Jeannette Bajalia addresses cognitive decline and considerations for financial planning in the years ahead.
By Jeannette Bajalia
As we age at record numbers, "the graying of America" brings a higher risk of suffering a debilitating illness and a higher likelihood of cognitive decline to more people.
These numbers warrant attention before you delve into the considerations for financial planning. As you age, experiencing some form of cognitive decline is likely, rendering you unable to take care of your financial life when financial matters are on top of the list. Quality of care and options for how to manage financial matters are critical conversation to have with loved ones.
The U.S. Census Bureau released a report in 2018 projecting that older adults will edge out children in population size. For the first time in U.S. history, "people age 65 and older are expected to number 77 million while children under age 18 will number 76.5 million." Another compelling U.S. Census data point supports the need to focus on cognitive decline and financial planning: "By 2060 nearly one in four Americans will be 65 years and older, the number of 85-plus will triple, and the country will add a half million centenarians."
With the aging population, the demands on every societal system will be stretched beyond capacity. Plan now, not later. If you're a boomer, you're in the "graying of America" statistics and could suffer conditions of old age, including Alzheimer's disease and other forms of dementia. Or, you may have a spouse, a loved one, friend, or even a neighbor who will experience this.
I'd like to offer five areas of consideration that should be built into a financial and lifestyle plan as you begin thinking about your later life stages at age 85, 90 or beyond. It's important that these be considered before there is a critical need or a diagnosis:
Understand the warning signs that help is needed
Have the right legal documents in place
Identify your care wishes and how you will finance your care
Find a trusted financial adviser
Protect yourself from financial fraud
Understand the Warning Signs
This is perhaps the most basic consideration -- you have to admit there's a problem before you can fix a problem. Far too often, a problem is not recognized because it's not that significant, like not opening mail, forgetting to pay a bill or two, building up clutter with financial paperwork, misplacing important documents, etc. I've seen situations where tax returns aren't filed for years. Even though these things seem small and aren't directly related to financials, they are signs of some level of cognitive decline and require immediate attention.
Some of the more serious warning signs are unexplained or unusual patterns of spending, checks written to an individual don't represent a reasonable or customary cost for the type of service provided, or atypical gifting of money to children and grandchildren.
When you see these warning signs, it's time to step in and offer help. If you don't, another individual who may not have the best interest of your loved one will. Perhaps it's time to add the appropriate individuals as authorized representatives on accounts such as utilities, phone, cable, and credit card accounts. It may be a good idea to set up auto-pay for the routine bills and credit cards to help manage the confusion that comes with a lot of mail.
Have the Right Legal Documents
While I am not an attorney and am not offering legal advice, it is essential that you have the right type of legal documents in place for yourself and your loved ones. Once there is any indication of cognitive decline, it may be too late to get the appropriate legal documents to protect you.
Don't take lightly the powers you give away in financial or health care powers of attorney or in other legal documents. States differ in language and provisions for various types of legal documents so when you relocate from one state to another, dust the cobwebs off and ensure documents are compliant, still represent your wishes and desires, and more importantly, identify the right individuals who have your best interest in mind. The successors, personal representatives/executors, POAs, guardians, may not be your children or family members.
You may need an objective third party, like a professional advocate from a life management company, a life care company, or some other professional trustee that is not a financial institution.
The documents needed include a durable power of attorney, power of attorney for health care (or designation of health care surrogate), trust, will, living will, or any other document unique to your life situation. A customized set of legal documents that can be activated during your lifetime when incapacity rears its ugly head protects you and your loved ones.
Identify Your Care Wishes and How They Will Be Financed
Where do you want to live when you can't manage your life living independently? Will you move into a memory care community? Will you want the care brought into your home to age in place? What about moving in with the kids?
You must declare what you want to do before you're unable to do so and someone else makes the decisions for you. While it's difficult discussing matters of cognitive decline, the conversation must be opened or someone else will be engaged in the conversation.
When it comes to your care, it has to be financed. Memory care communities and other assisted living communities are rather expensive. The average cost for dementia/Alzheimer's care is quite astonishing and you need to plan for it, or you can get the government's plan which is not a favorable way to spend your years. Here's what you could be looking at, so you want to build this into your financial plans:
Home care: Average hourly rate $22.50
Adult day care: Average daily costs range from $58 to $75 daily (Southern and Plains states) to $85 to $125 (Northeast and West Coast)
Assisted living/memory care: $5,300 monthly average for memory care; $4000 monthly average for basic assisted living
Nursing home care: Average daily cost $247 or $90,000 annually
(Source: www.dementiacarecentral.com/assisted-living-home-care-costs)
Find a Trusted Adviser
As you age, it's essential to think of your team of trusted advisers as "life-stage relevant." The financial adviser that got you to the latter life stages may not be the most appropriate adviser to get you through the life stage where you begin to decline cognitively. Many financial advisers simply focus on the money, rates of return, diversification, and generic one-size-fits-all investment plans that are measured by risk and reward. Rarely is there discussion about how you want to age, where you will age, or how to ensure assets are there when you need to spend the dollars mentioned above.
The right adviser is one who not only excels in the discipline of financial planning but also in life care planning, offering resources you can trust when you need to engage in the dialogue around assisted living or getting help with financial matters. Don't assume that the long-term relationship you've had with your financial adviser is the right one. The financial industry is about the money and at this life stage it's more than the money -- it's about your total well-being. You must integrate healthcare planning and funding with financial planning.
Protect Yourself from Financial Fraud
With the aging of America comes an increase in elder financial exploitation. This is gaining regulatory attention. Simply stated, elder financial exploitation is the improper or illegal use of an older adult's funds or property without authorization. Scams prevalent with the older population include IRS, sweepstake, Nigerian lottery or grandparent scams. More recently, romance scams have become common. And, the research shows a common theme -- elder financial abuse/exploitation is by known and trusted others, particularly family members including adult children, spouses, or family caregivers.
A few tips to protect yourself or your loved ones:
Protect your assets with a tightly structured legal and investment plan.
Carefully choose a trustworthy individual to help you navigate your elder years and make sure there is a third party trusted individual to be a second set of eyes.
Always get a second opinion before making any financial decision and get it in writing - no verbal agreements with anyone even if you believe you can trust them.
Never give personal information, including Social Security number, bank account number or other financial information to anyone over the phone, through emails or other electronic means unless you initiated the call and the other party is trusted.
Get copies of your credit report each year and ensure no breach of credit has occurred.
Check references and credentials before hiring anyone and then double-check the references and credentials. Don't allow workers to have access to information about your finances and don't pay before the services are rendered.
Plan, prepare, and get ready to reach your more mature years with dignity and respect by aligning yourself with a team of caring, trusted resources who you can rely on when you can no longer rely on yourself. The time to make plans is not when you get a diagnosis of cognitive impairment. Emotions are far too great and the timing may prevent you from doing the appropriate due diligence to protect yourself, your loved ones, and your estate. Plan now or pay later.
About the author: Jeannette Bajalia is the president and principal adviser of Petros Estate & Retirement Planning, where she has designed and implemented some of the most innovative estate planning solutions for clients and their families. She is also the founder and president of Woman's Worth, where she has specialized in the unique needs facing women as they plan for their retirement. She is an investment advisor representative with Petros Advisory Services, LLC, a registered investment advisory firm. She is an Ed Slott Master Elite Advisor, a published author, a radio host, and has also appeared as a guest on various TV programs.