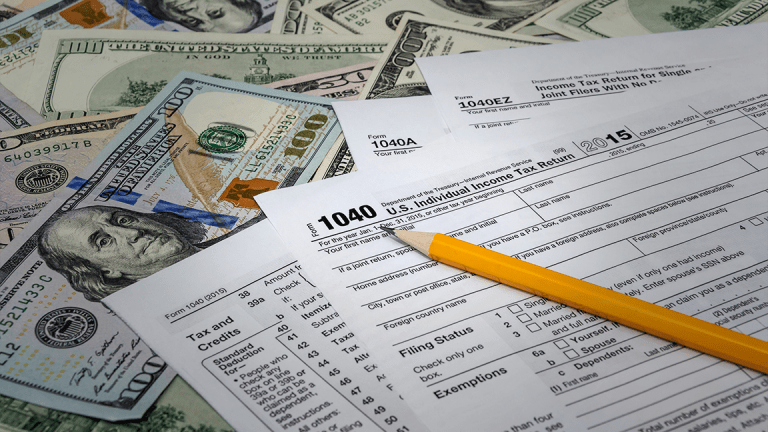 Ask Bob: Should I Use My RMD to Pay Off My Mortgage?
A reader, still working, wants to know if they should use their required minimum distribution to pay off the mortgage.
Question: If I am 70½ this year and still working, would it make sense to use my RMD to pay off my mortgage?
Answer: The answer, says Walter Pardo, the CEO of Wealth Financial Partners, is "it depends."
Pardo gave this example: Assume you have a 15-year time line. Answer this question to yourself: Will your home value double in 15 years? If your qualified investment account grows at 5% then the money should double in 14.4 years.
Note that you don't have to do an RMD with the money in your 401(k) while you are still working. Note too that you should pay off a credit card off sooner than a mortgage.
Also note that qualified charitable distributions, or QCDs, are now a permanent gift in the tax code for some. So, for example, here are the tax savings from donating required IRA distribution to a qualified charity:
Charitably minded retired couple over the age of 70½ with income of $80,000;
Required distributions from IRA totaling $10,000;
Claiming the standard deduction on tax return $26,600;
They make annual charitable gifts of $10,000 annually;
If the couple takes the $10,000 RMD and then write a check to charity ($10,000 is added to the taxable income.) The tax liability will be $7,227. But, says Pardo, if they donate the $10,000 directly to charity the tax savings will be $1,200.
Pardo also says the following is worth noting:
If reporting additional income on your Form 1040 increases your Medicare Part B premiums or negatively affects the taxability of your Social Security benefits, then making a charitable contribution from your IRA may be appropriate.
Charitable deductions are limited by a taxpayer's income (generally up to a max of 60% of modified adjusted gross income. A QCD can help avoid this restriction.
Currently, there is no 1099-R code signifying a QCD was done.
QCDs can easily be missed on a tax return, resulting in an erroneous taxable IRA distribution and no itemized deduction for the QCD (because the transfer was from the IRA directly to the charity.)
Got questions about the new tax law, Social Security, Medicare, retirement, investments, or money in general? Want to be considered for a Money Makeover? Email Robert.Powell@TheStreet.com.
Question: If I am 70½ this year and still working, would it make sense to use my RMD to pay off my mortgage?
Answer: The answer, says Walter Pardo, the CEO of Wealth Financial Partners, is "it depends."Subscribe for full article
Get Access to Our Exclusive Content
Already subscribed? Log In