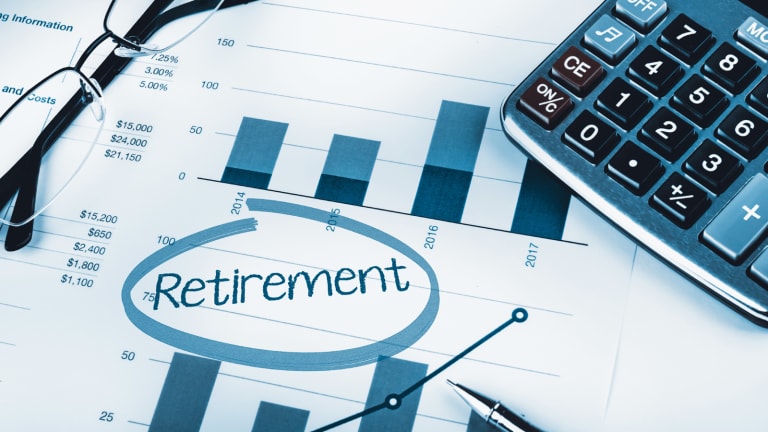 Ask Bob: IRA Distributions and Tax Issues
A reader wants to know about IRA withdrawals, required minimum distributions and tax implications.
Question: When you take money out of a traditional IRA, a distribution, and you are over 65, can you put it directly into a Roth IRA and use it any way you want? Is there a difference whether I put it into a regular checking or brokerage account or a Roth? If I put it into a Roth I can invest it and not pay capital gains.
Answer: There are a few different issues raised, says Steven Schwartz, a branch manager and client adviser at Mercer Advisors.
The first issue is to be clear about is the reason for the withdrawal at age 65. "The initial required withdrawal or required minimum distribution (RMD) does not happen until reaching age 70½," says Schwartz. "Therefore, we need to understand the purpose of accelerating the withdrawal date."
If you do take a distribution, know that you'll have to pay federal, and possibly state, taxes (depending on state tax rules) on the withdrawal. "The one possibility not mentioned is the transfer of funds from one traditional IRA to another traditional IRA, which can be accomplished tax-free," says Schwartz. "A 'transfer' to a Roth IRA is not tax-free."
In his experience, Schwartz says, the most common reason for withdrawals earlier than the required date is that account owners simply need the money for living expenses. "In this case, a checking account is the most straightforward place to park the funds," he says.
Now here's where it gets more complicated. "There are times when it makes sense to pay tax early," says Schwartz. "A 65-year-old who withdraws funds from an IRA is paying tax early."
But, he says, it's common for retirees to be in a temporarily low tax bracket during the period between retirement from work and turning age 70. "In this case, taking money from an IRA early may permit the income to be taxed at a lower rate than it will be taxed after age 70," says Schwartz. "The reason tax rates can shoot back up at age 70 is that retirees may suddenly have much higher taxable income from the start of delayed Social Security benefits and required IRA distributions. If that is the case, taking advantage of lower brackets can be a good strategy."
If there is a tax (or some other good) reason to accelerate income, we can address what to do with the money. Typically, brokerage firms offer taxable, traditional IRA and Roth IRA accounts. And all three accounts are likely to have the same investment opportunity set.
"If I were to offer my advice to a client about using a Roth account for reinvestment, we would discuss the following topics," says Schwartz:
Tax must be paid on the IRA distribution. Thus, another source of money must be available to pay the distribution tax. Once funds are placed in a Roth, there is five-year holding period requirement before the tax benefits of a Roth are earned.
When will the funds be needed? If needed within a five-year period, there is no advantage to using the Roth. If the investment period will exceed five years, then the level of benefit will be dependent on how the investments have fared and how long the funds will be invested.
If the funds have a very long investment time horizon and the reader has other funds to pay the taxes on the early IRA distribution, then a Roth IRA can make a lot of sense.
One fine point: there are different ways to move funds from a traditional IRA to a Roth IRA, says Schwartz. "The preferred method is a direct transfer from the IRA custodian to the Roth IRA custodian," he says. "In contrast, a rollover is a distribution of cash to the IRA holder, who then turns around and deposits the cash in a Roth IRA within a 60-day period."
There are three reasons that a "trustee-to-trustee" transfer is preferred, however. "The first is that a mistake is less likely to happen," says Schwartz. "The second is that only one rollover is allowed each year. There is no limit on the number of trustee-to-trustee transfers. Finally, there is no withholding requirement in trustee-to-trustee transfers."
Finally, Schwartz says, it's important to know that, starting in 2018, there is no longer an opportunity to change your mind about the wisdom of a Roth IRA conversion by putting the funds back into a traditional IRA; Roth IRA recharacterizations are no long permitted for Roth IRA conversions done in 2018 or later.
Got questions about the new tax law, Social Security, Medicare, retirement, investments, or money in general? Want to be considered for a Money Makeover? Email Robert.Powell@TheStreet.com.
Question: When you take money out of a traditional IRA, a distribution, and you are over 65, can you put it directly into a Roth IRA and use it any way you want? Is there a difference whether I put it into a regular checking or brokerage account or a Roth? If I put it into a Roth I can invest it and not pay capital gains.Subscribe for full article
Get Access to Our Exclusive Content
Already subscribed? Log In