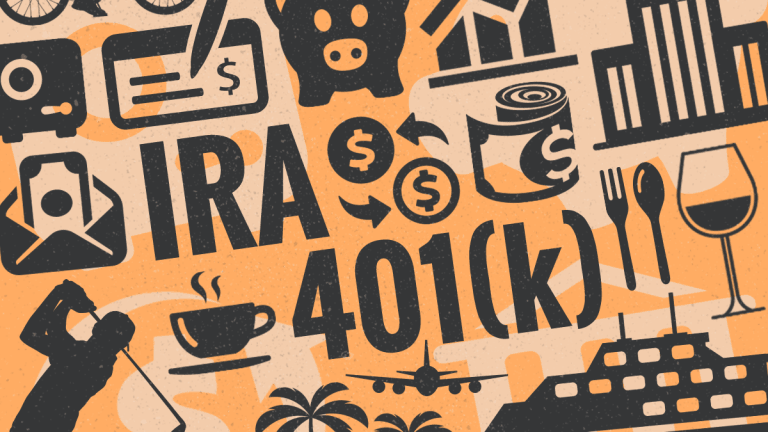 Ask Bob: How Does the IRA 1-Rollover-per-Year Rule Work?
A reader wants to make a withdrawal from two IRAs, then redeposit the money within 2 months.
Question: I am under age 59½ and plan to withdraw some money from two different IRAs but redeposit the money within 60 days. I just need it to cover a short-term cash flow problem. Two questions: Can I withdraw the money from two separate accounts. or just one IRA? And, I think I will receive a 1099-R. How would I go about reporting that but also reporting that I redeposited the money?
Answer: This could be a violation of the once-per-year rollover rule, says Sarah Brenner, an IRA analyst with Ed Slott and Company.
"You can only rollover one IRA distribution within a 365-day period," she says. "If you take two IRA distributions, only one will be eligible for rollover. The other would be taxable to you and subject to a penalty because you are under 59½."
If you must take a distribution, use only one IRA and redeposit the money within 60 days; otherwise, it will be taxed as a distribution.
Brenner also says IRA distributions are reported on Form 1099-R. "You would report that the distribution was rolled over on your federal income tax return," she says. "The IRA custodian will report the rollover to the IRS as well. This is done on Form 5498."
Question: I am under age 59½ and plan to withdraw some money from two different IRAs but redeposit the money within 60 days. I just need it to cover a short-term cash flow problem. Two questions: Can I withdraw the money from two separate accounts. or just one IRA? And, I think I will receive a 1099-R. How would I go about reporting that but also reporting that I redeposited the money? Subscribe for full article
Get Access to Our Exclusive Content
Already subscribed? Log In