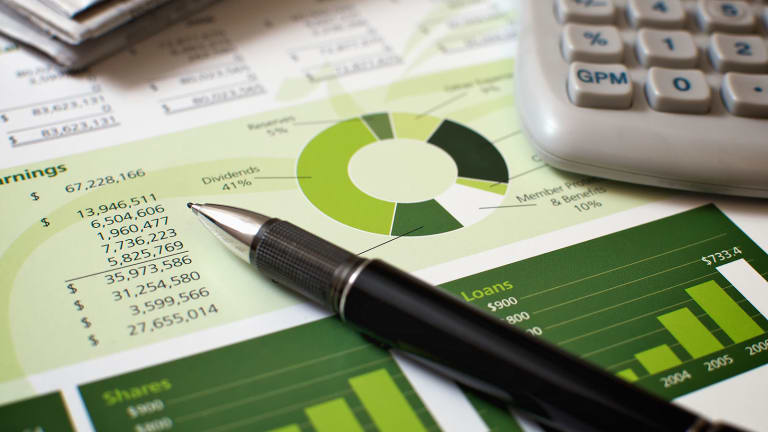 Ask Bob: Calculating Monthly Income; Trust Fee Deductions
A reader wonders how best to estimate monthly income from retirement accounts given the 4% rule and required minimum withdrawals.
Question: I'll retire in about five years and was trying to calculate monthly income from my 403(b) and 401(k). My question is: How can we estimate any monthly income for let's say 30 years without factoring in the amount each year we must start withdrawing at 70 ½, which will, of course, reduce the interest on a hypothetical 4% return?
Answer: I assume you're trying to calculate what level of income can be produced from your retirement accounts (401(k) and 403)b)) for the your lifetime, says Dan Galli, a certified financial planner and principal of Daniel J. Galli & Associates. You will have to make a couple of assumptions such as how long you'll live and what your average rate of return will be. However, your question is asking how RMDs will impact that flow. The answer is, they may not.
Galli's advice: Figure out the projected income flow you think can be withdrawn each year. This number should be increasing to keep up with inflation. Then check how much your calculation says you'll be taking in your first RMD year (the year you turn age 70 ½). You may find your number is greater, in which case you're meeting the RMD and there's no issue, he says.
That 4% rule is good for estimating but the actual RMD is calculated using the account value at the end of the prior year divided by an age factor from the Uniform Life Table. Your age at the end of the year provides you with the factor to divide by.
You can check your numbers using a retirement income calculator from any of the major mutual fund companies, most have software that will do this.
Also, notes Galli, if you work past age 70, no RMDs must be taken from your current employer's plan. When you're 69, transfer all your other retirement account into the employer plan (if the plan allows it) and you can stall RMDs until the year of retirement.
Question:I prepare a fair number of trust tax returns. Most of these trusts use professional investment managers that charge substantial fees. Those fees (subject to the 2% limitation) along with attorney/accountant fees, state taxes and trustee fees have been major deductions on 1041 returns through 2017. Will they still be deductible on trust returns?
Answer: Deductions subject to the 2% limitation like investment management fees will not be deductible, says Scot Dobbs, CPA, member of the American Institute of CPAs Personal Financial Planning Executive Committee. State and local income and property taxes will be limited to $10,000 unless they are related to a trade or business and reported on Schedule C, E, or F. The limitation also doesn't apply if the taxes are incurred from an activity described in section 212.
Got questions about the new tax law, Social Security, Medicare, retirement, investments, or money in general? Want to be considered for a Money Makeover? Email Robert.Powell@TheStreet.com. Kim McSheridan assisted with this report.
Question: I'll retire in about five years and was trying to calculate monthly income from my 403(b) and 401(k). My question is: How can we estimate any monthly income for let's say 30 years without factoring in the amount each year we must start withdrawing at 70 ½, which will, of course, reduce the interest on a hypothetical 4% return?Subscribe for full article
Get Access to Our Exclusive Content
Already subscribed? Log In