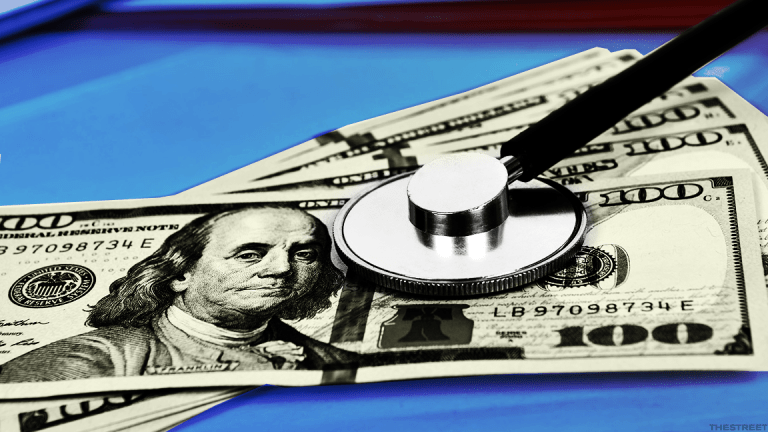 Ask Bob: Why the Medicare Penalty for Life?
Some people end up having to pay a Part B late enrollment penalty, so it pays to know the deadlines and enrollment periods.
Question: I am 67 and my wife is eight years younger. I retired at 65 and continued on her work-based small group health insurance plan because it was less costly to us than my Medicare Part B cost. I convinced her to quit working 17 months ago. At that time, she was allowed by the company she worked for to continue on the company small group plan, at our expense. Prior to her quitting work, the company paid 100% of the cost as a benefit of being a company owner/founder.
In November 2018, I applied for Medicare Part B and was informed that I have to wait until July 2019 for Part B coverage and will have to pay a 10% cost penalty for life. I don't understand why I will have to pay a penalty being as I was continuously covered by a qualified health plan.
Answer: The rules on Medicare enrollment and employer health plans can be complicated, but people with questions about their existing or future benefits can get assistance by contacting the Centers for Medicare and Medicaid Services (CMS) customer service teams at 1-800-MEDICARE (1-800-633-4227). This is the best way to address an individual's healthcare coverage concerns because the representatives can talk about that person's specific needs in more details than we can in this response because of privacy protections, according to a CMS spokesperson.
Without all of the applicable details surrounding the enrollment choices made here, the CMS spokesperson said it appears that one spouse likely should have signed up for Medicare Part B when the other spouse quit working 17 months ago. At that time, the couple started paying out of pocket for health insurance.
In general, the spokesman said, people can sign up for Medicare's Part B benefits only during specific enrollment eligibility periods.
People who didn't sign up for Part B when first eligible because they had group health plan (GHP) coverage in place through their current employment (either their own, a spouse's, or another family member if Medicare is based on disability), can sign up at a later date under a special enrollment period (SEP), the spokesman said.
The SEP is available at any time the individual is covered under a GHP based on current employment. The SEP ends, however, eight months after they no longer have GHP coverage based on their current employment status, the spokesman said. Individuals who sign up for Part B during the SEP are not subject to a Part B late enrollment penalty.
However, those who don't enroll during the SEP window have to wait for the next general enrollment period (GEP), the spokesperson said. The GEP takes place annually from January through March; coverage begins in July of that same year.
People in this category may also have to pay a Part B late enrollment penalty, which could be applied for as long as they have Part B, the spokesperson said.
If all family members were enrolled in an employer-sponsored health insurance plan based on a primary person's employment status, when the decision is made to change their status by retiring it impacts all covered beneficiaries, the spokesman said. When that covered employee decided to retire their GHP coverage converted to retiree coverage. At that point, all covered beneficiaries had eight remaining months in the special enrollment period to enroll in Medicare Part B.
For more Medicare coverage information, CMS has healthcare consumer publications and websites that specifically address enrollment in Medicare's Part A and Part B benefits.
Resources at CMS.gov:
Original Medicare (Part A and B) Eligibility and Enrollment
Resources at Medicare.gov:
Medicare Part A & Part B sign up periods
Medicare: How to get drug coverage
Got questions about taxes, Social Security, Medicare, retirement, investments, or money in general? Want to be considered for a Money Makeover? Email Robert.Powell@TheStreet.com. Kim McSheridan assisted with this report.
Question: I am 67 and my wife is eight years younger. I retired at 65 and continued on her work-based small group health insurance plan because it was less costly to us than my Medicare Part B cost. I convinced her to quit working 17 months ago. At that time, she was allowed by the company she worked for to continue on the company small group plan, at our expense. Prior to her quitting work, the company paid 100% of the cost as a benefit of being a company owner/founder. Subscribe for full article
Get Access to Our Exclusive Content
Already subscribed? Log In